If you think beaches are all simply about lounging on the sand, joining the bucket-and-spade brigade or taking a dip, then you'd be entirely wrong. While the world is full of breathtakingly beautiful beaches, there are some which don't just look good, they're also fascinating because of the color of the sand, their history or because of who uses them. Here are just 5 of the most intriguing.
Boulder's Beach, South Africa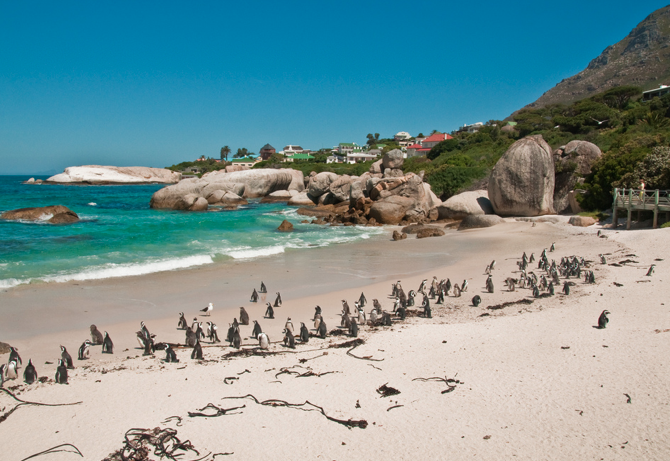 There are few places in the world where you can picnic with penguins. But at Boulder's Beach near Simon's Town, Cape Town, the colony of jackass penguins, so called because of the noise they make, is remarkably unafraid of people, sitting within arm's reach of you while you sunbathe. It feels like you're in your very own wildlife documentary as you watch pairs of birds waddle their way clumsily down to the water's edge before plunging into the Atlantic and swimming off like bullets. While the first section of bay is fairly empty of feathered friends and the final stretch is for penguins alone, climb over the boulders in the middle and you will be able to get up close to these beautiful black and white birds.
Pendine Sands, Wales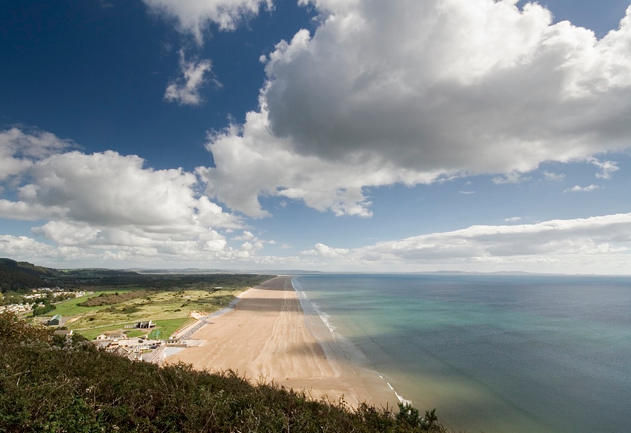 A stunning seven-mile sweep of dune-backed sand, Pendine Sands is a view to behold. It has been a draw for speed demons since the early 1900s when it was used for car and bike races, with Motor Cycle magazine describing the beach as "the finest natural speedway imaginable". Since then, it's been used to set land speed records, with Malcolm Campbell famously setting a record of 146.16mph on Pendine Sands in his Blue Bird car. In 2000, Campbell's grandson set the UK electric land speed record in the same spot in the Bluebird Electric 2, achieving a speed of 137mph. Motorbike speed trials still take place there and there's always plenty of parking because a six-year ban on bringing your car onto the beach car park was lifted in 2010.
Perissa, Santorini
While a beach is usually considered most beautiful if it has sand so white it looks like sugar, the sand at Perissa, on Santorini's east coast, is pure black. Overlooked by the huge rock formation Mesa Vouno, the beach gets incredibly hot during the summer because the black sand holds rather than reflects the heat, meaning shoes are essential if you want to make your way down for a swim. The waters are crystal clear, although look dark and deeper than they are because of the black sand.
Harbour Island, Bahamas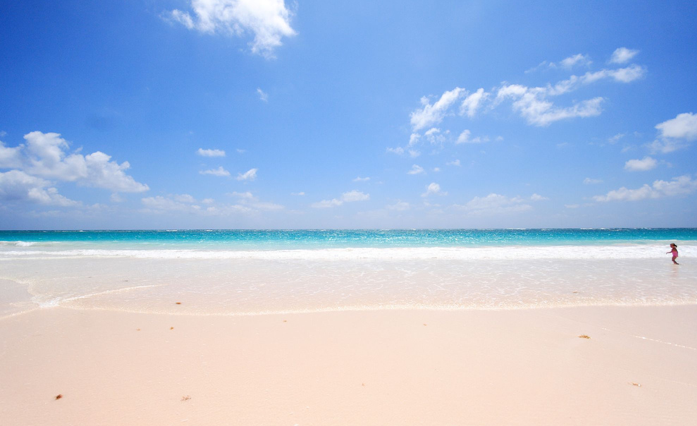 If black sands aren't quite your thing, then how about rose-tinted ones? The beaches along the east coast of Harbour Island are all pink because of the tiny particles of coral which have mixed in with the white sand. The contrast between the pink and the turquoise waters of the Caribbean is simply breathtaking.
Cow beach, Goa, India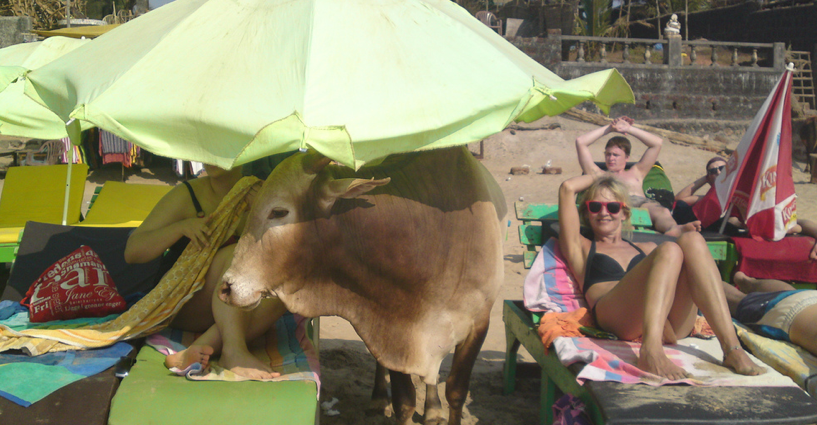 While cows are considered sacred creatures in many places across the globe, in India they are so revered, they even get their own beach. At Cow Beach, herds of cows wander among the tourists catching a few rays. No one is allowed to move the cows so if one does lie down next to you, your only option is to find another spot or share your beach towel.
Whether you're a sun worshipper, an animal lover or simply love all that is unusual or quirky in the world, there's a beach out there for you.