a tale of a lady & the puppet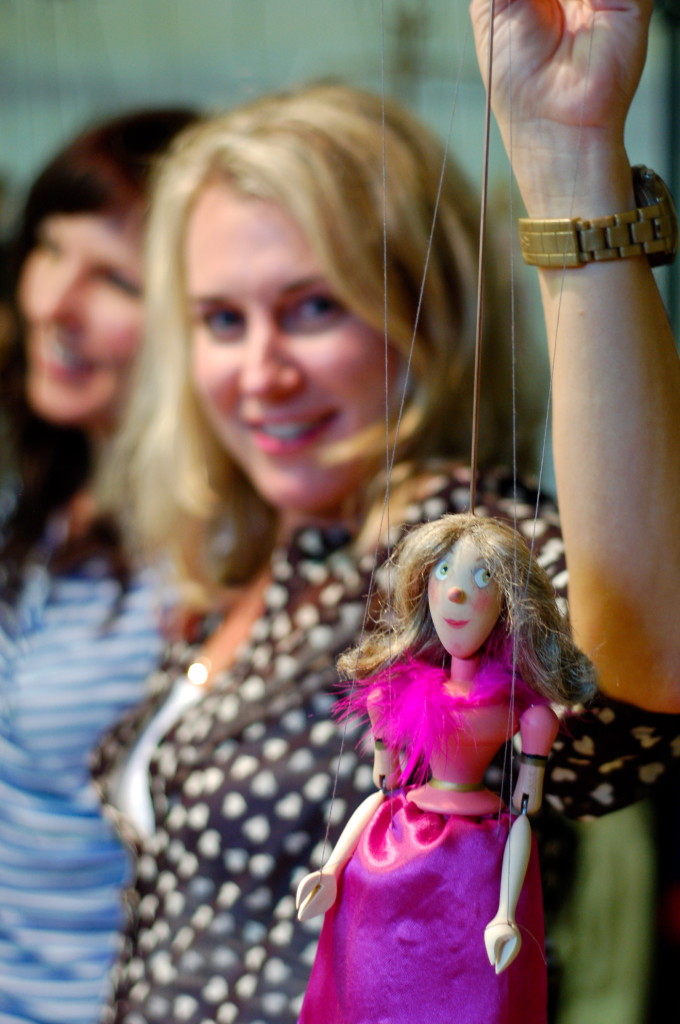 every day of my 30 days in Europe was amazing. in total, only one day was an "off" day, meaning no real plans. AND, even then, something fun happened. that month was kismet. perfection. SO, it's difficult to pick one activity that i really loved more than another.
BUT, i was indulged. i seized the opportunity to do something i reallllly wanted to do. my favorite activity in all of my 30 days was making my make my own look-alike marionette doll in Prague – a city well-known for its marionette making & puppeteering. please, don't misunderstand. i know some of them look freaky but my little clone doesn't. she's cute!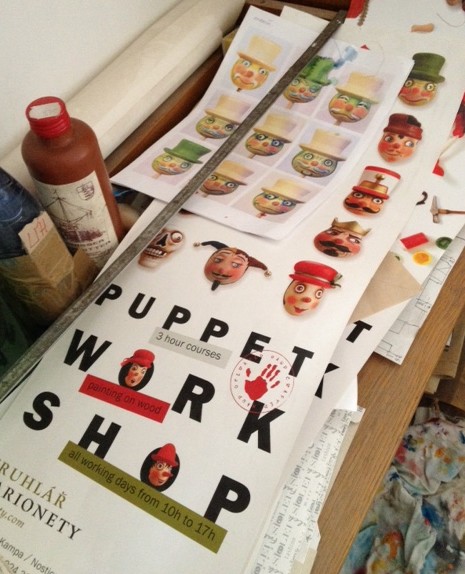 anyhow…there i was, planning the trip and all the things i had on my wish list. while i was researching i came across Truhlar Marionety as THE place to take workshops on marionette making in Prague. as i closed in on the 30 day tour and was firming things up, i decided to ask the Four Seasons Prague if Truhlar Marionety was truly the place for making puppets and they verified yes. so, then & there, it was decided and a workshop was booked.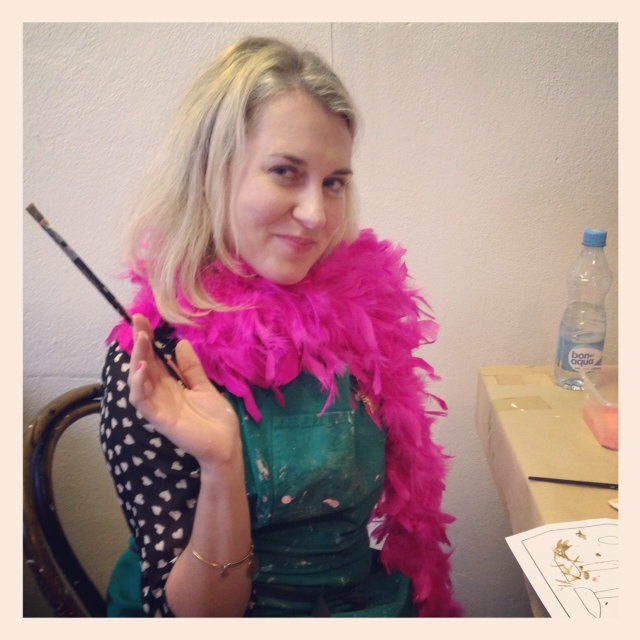 so why is this my favorite activity? well, on a Thursday morning i showed up at the Truhlar studio for my class. i didn't realize i was in for a 4 hour lesson but the time flew by. it was a very well thought out procedure for getting one into visualizing and actually making your own marionette. even though i fancy myself as a creative type, i found it challenging yet SO SO FUN. completely hand-made, the end result was truly rewarding as you knew you crafted the entire look of the doll yourself. the PR & marketing director was leading the workshop and the master craftsman, Pavel, (20 years in the biz) assembled my girl. how cool is that? when they could see my affinity with the pink boa they suggested adding that to my Lola marionette. i can get behind anyone who endorses the boa factor – yes, indeed. my day was so much fun and it was evident from all the smiles in the room including my Lola puppet. how could this not be my favorite activity?!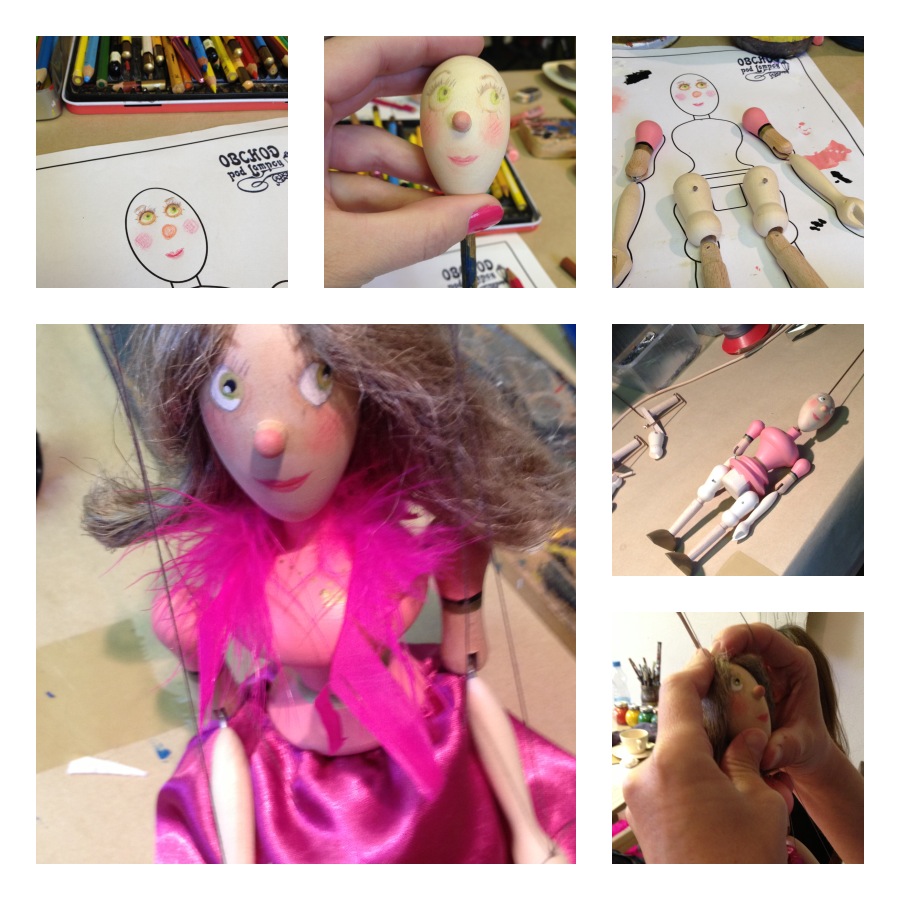 BONUS is, this is my one Prague souvenir and it cost a grand total of $60. talk about a bargain for 4 hours of learning, laughing and creating a memory plus a keepsake to bring home. it is a day i will never forget. it's alway enjoyable to participate in my little indulgences but this one kinda took the cake. it was more fun than i hoped and more learning than i expected. i have my Lola marionette to remember Prague by but i also know more about the puppet making process as a whole and now have an additional respect for the masters who make them.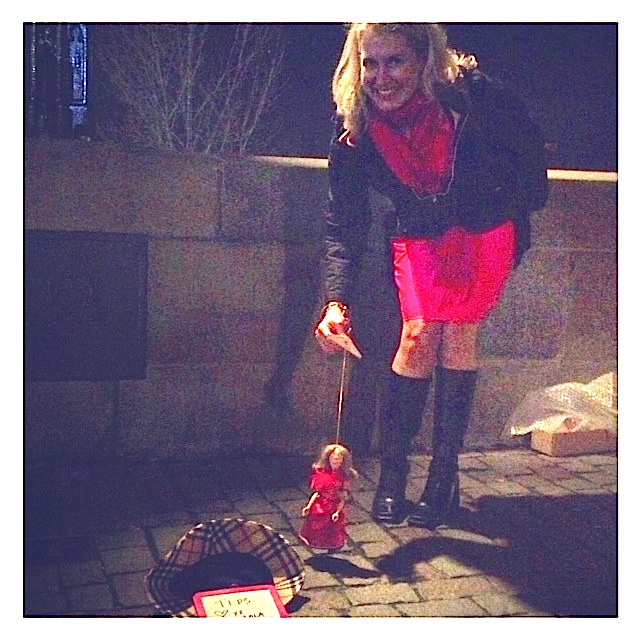 it's a puppets tale with an almost happy ending. my Lola marionette needs a boyfriend so my next challenge is to make it back to Prague to get (i mean make) that girl a date!