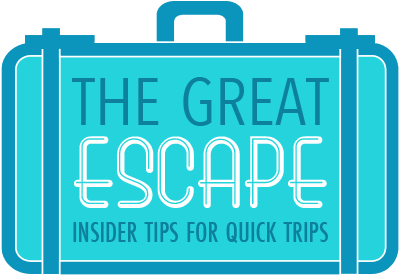 Welcome to "America's First Resort" Newport, RI
The sailing capital of the world, Newport has a vast history, much of which has to do with it being a "City by the Sea". Known for its Naval Academy as well as being home to bootleggers in the Triangle Trade, Newport was also a place for practicing religious freedom. Later, in the 19th and 20th centuries, Newport became the summer playground to the elite.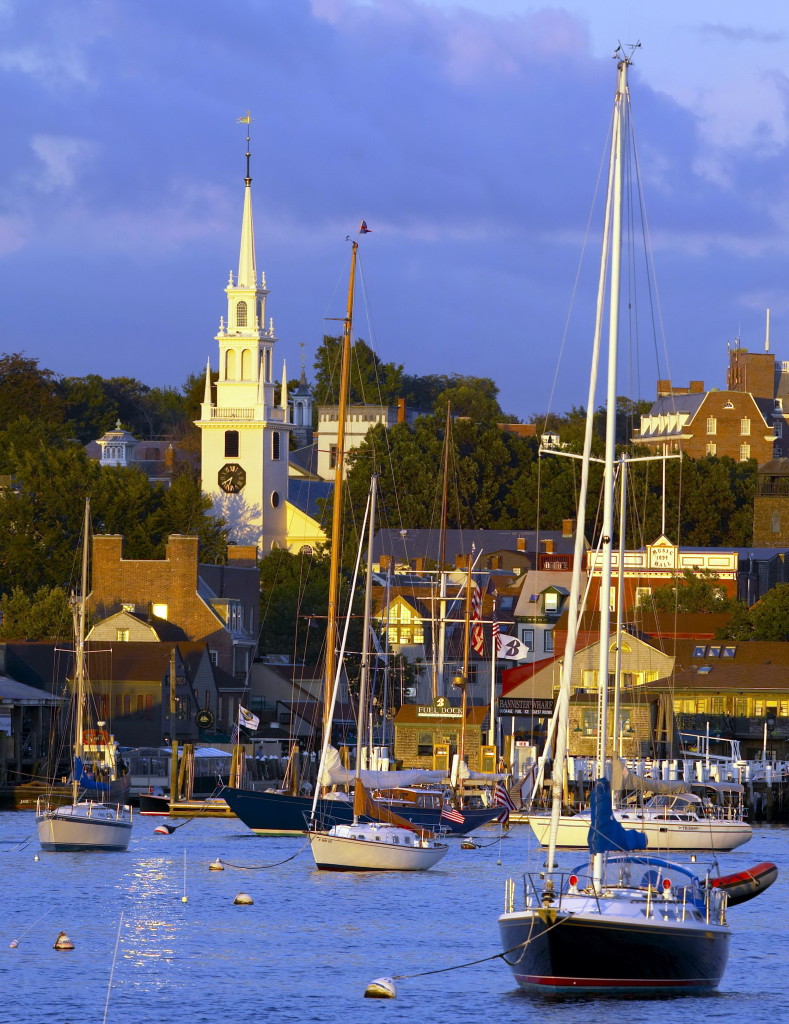 Today Newport remains a beautiful location to visit for all kinds of interests. Only a 1.5 hour drive from Boston's Logan Airport, it's an ideal place for a 'Great Escape'. Whether you choose to visit during peak Fall foliage, the Winter holiday season when the city is decked out with lights or in the height of the beach and sailing season, late Spring & Summertime, Newport is always a perfect coastal destination.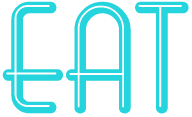 Franklin Spa
An old standby known as 'The Best Greasy Spoon in Newport', Franklin Spa is a great spot for a diner breakfast. You may have to wait a bit and it's cash only but it is worth any possible hassle.
Salvation Cafe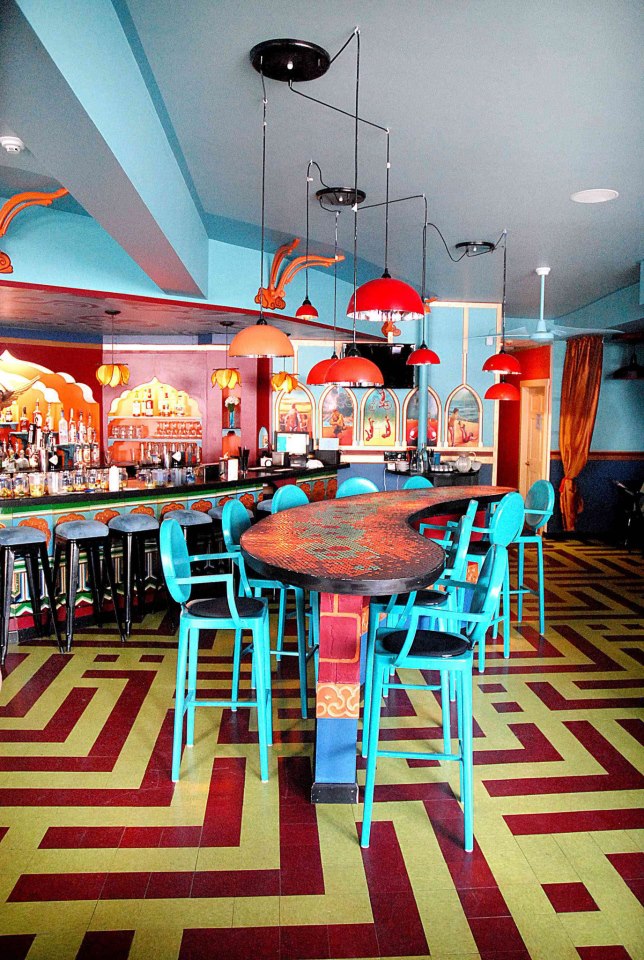 Fresh, funky & fabulous, Salvation Cafe is a local favorite with its eclectic cuisine and just reopened in late 2012 after renovations. I can attest that the locals must be glad this institution is back. Located in the revitalized area of Newport – Broadway, which – BONUS is a little off the touristy path!
TSK – Thames Street Kitchen
A buzz word in Newport, TSK is a quaint spot a bit removed from the "tourist scene" of Thames. The concept is true farm to table with TSK's menu changing weekly. Another bonus is it's BYOB making the experience more affordable. PS – the staff are incredible.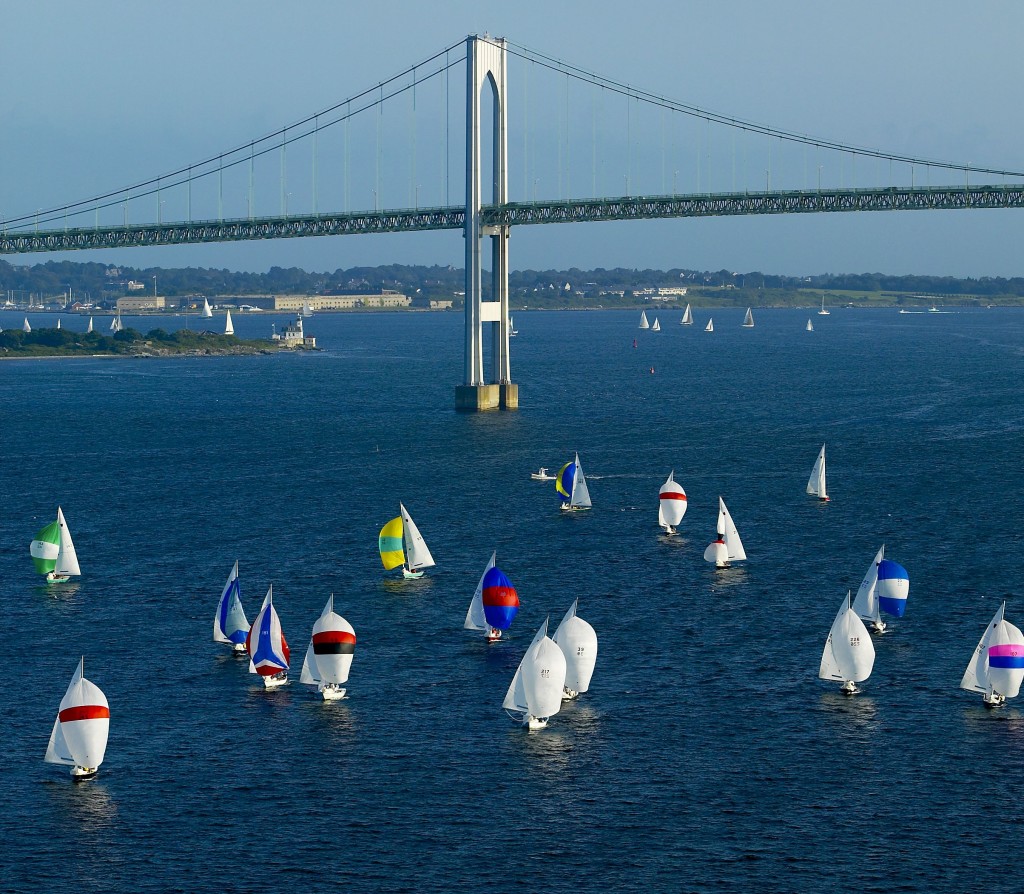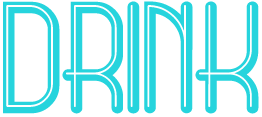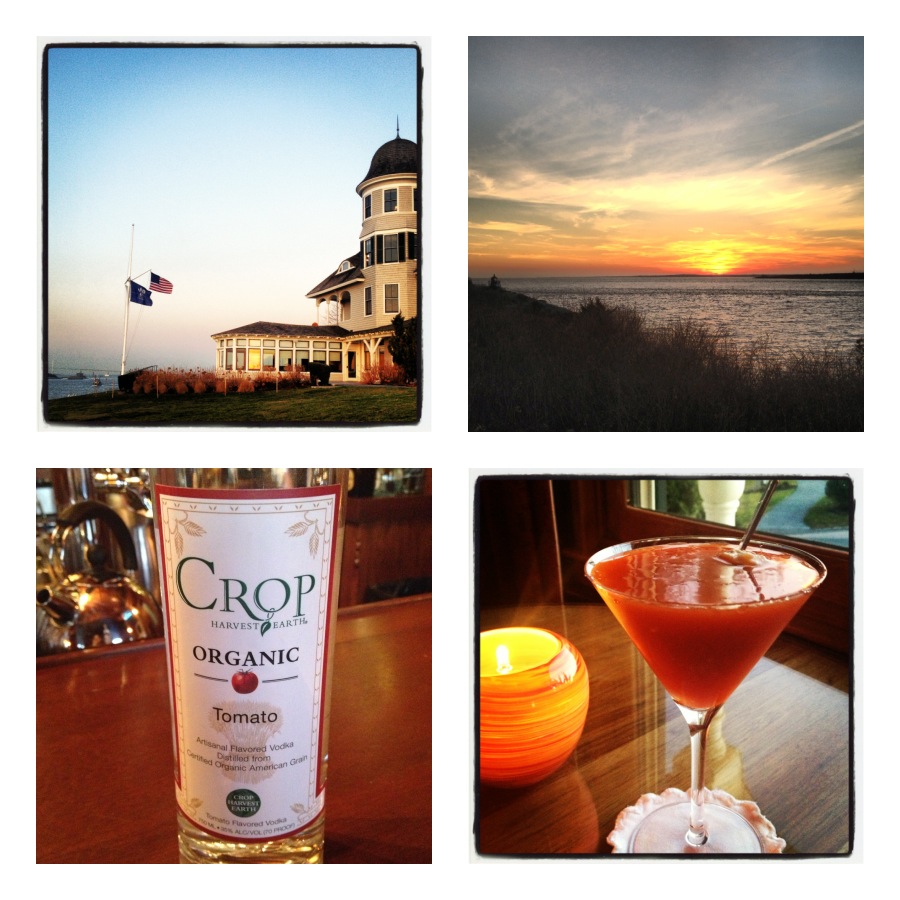 Sunset Cocktails
A long time favorite of visitors and locals alike is the stunning Castle Hill off Ocean Drive. Not only is the view amazing but they mix some delicious drinks. I tried the 'Oyster Martini' a house specialty made with tomato-basil puree & organic Crop tomato vodka. BEST cocktail of my weekend in Newport!
Bar Hopping
Over on the local happening scene of Broadway can be found many fun spots to "bar hop" such as The Fifth Element with its industrial atmosphere and great nightlife. Across the street is Malt on Broadway with a nice selection of Scotch and Bourbon and next door is Norey's Bar and Grille, a lively bistro with a strong following.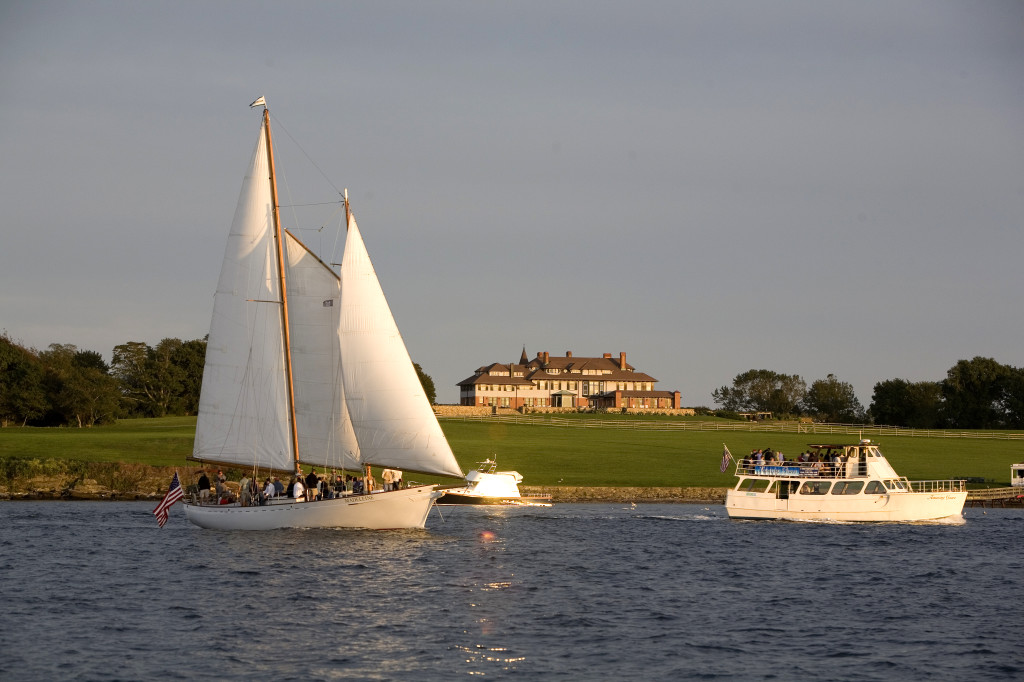 Beer, Wine & Rum Tasting
Greenvale Vineyards located just 6 miles outside of downtown Newport in Portsmouth, offers regional wine tastings from their own family's Victorian farm dating from 1863.
Home to Newport Storm Beer and Thomas Tew Rum, Coastal Extreme Brewing Company & Distillery uses a recipe that's over 200 years old in their rum making methods and in doing so Coastal Extreme revived a bit of history from Newport's rum distillery heyday when it was the rum capital of the world.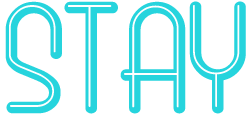 Vanderbilt Grace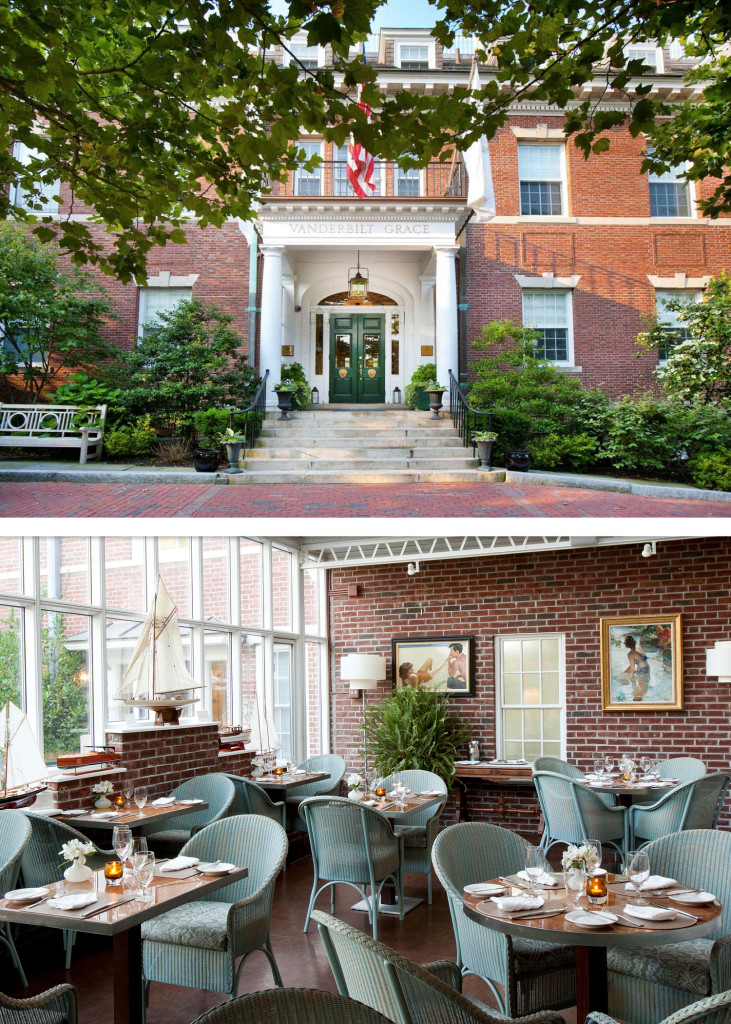 Living history + legendary service = luxury reborn. That is Vanderbilt Grace's motto and I couldn't agree more. Breathing new life into a Beaux-Arts style mansion formerly owned by a member of the Vanderbilt family in the Gilded Age era, Vanderbilt Grace has been transformed into a lovely 33 room boutique hotel. Just opened in mid-2012, as a guest at Vanderbilt Grace you have the best of both worlds, stepping back in time within its historically charming walls yet with all the modern-day sophistication and attention to detail you can expect from Grace Hotels. And, it's all within minutes of Newport's waterfront and other attractions.
The Attwater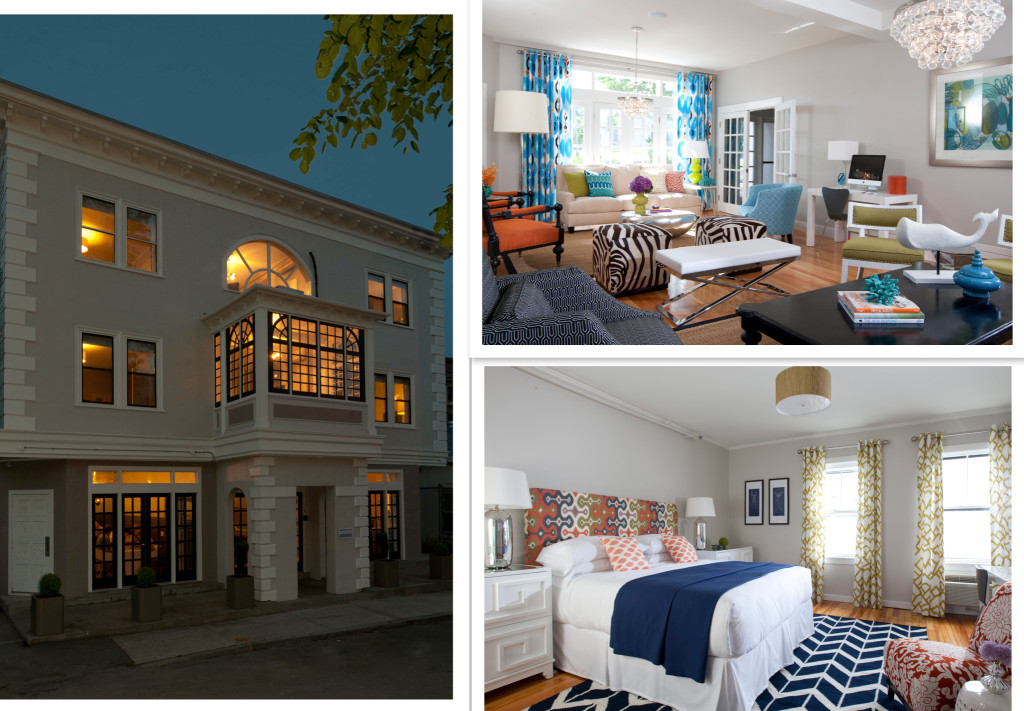 Since 1910, the building that now houses The Attwater has had its hand in the hospitality business. Mostly known as a bar and boarding house as well as a B & B, now the revived and most hospitable The Attwater is your home away from home. 12 perfectly furnished rooms with chic decor and pops of color, this hotel provides deluxe amenities, designer linens and is situated in the heart of Newport. Truly, The Attwater offers you a sense of place with imagination and a touch of mischief. Newport Unconventional is their tagline and I say, it's about time for a new game in Newport. LOVE IT – Well done!
Hotel Viking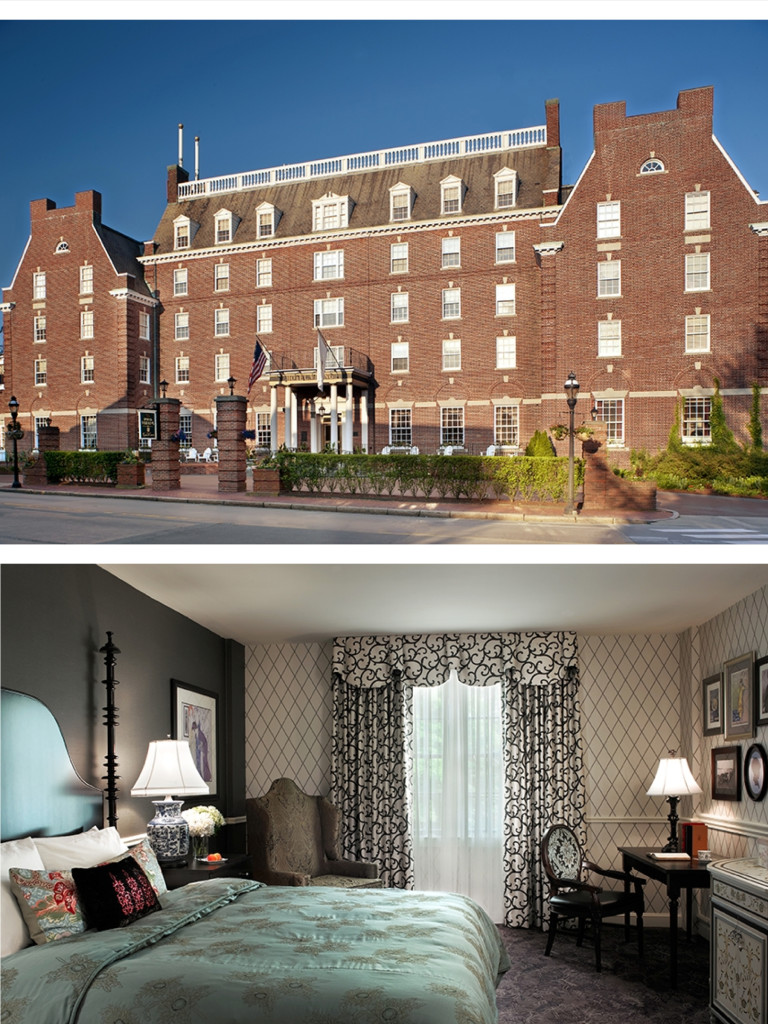 A classic mainstay of Newport's landscape, Hotel Viking, also has its place in history. Hotel Viking's doors have been open for over 80 glamourous years and has hosted many of the world's socialites, celebrities and dignitaries in its 209 handsomely appointed rooms and suites. Situated in a prominent spot of Newport, Hotel Viking is known for its New England charm and hospitality. And, on top of it all and no pun intended, Hotel Viking offers a chill, atmospheric space with its rooftop lounge, Top of Newport.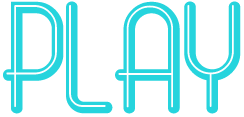 Cliff Walk Stroll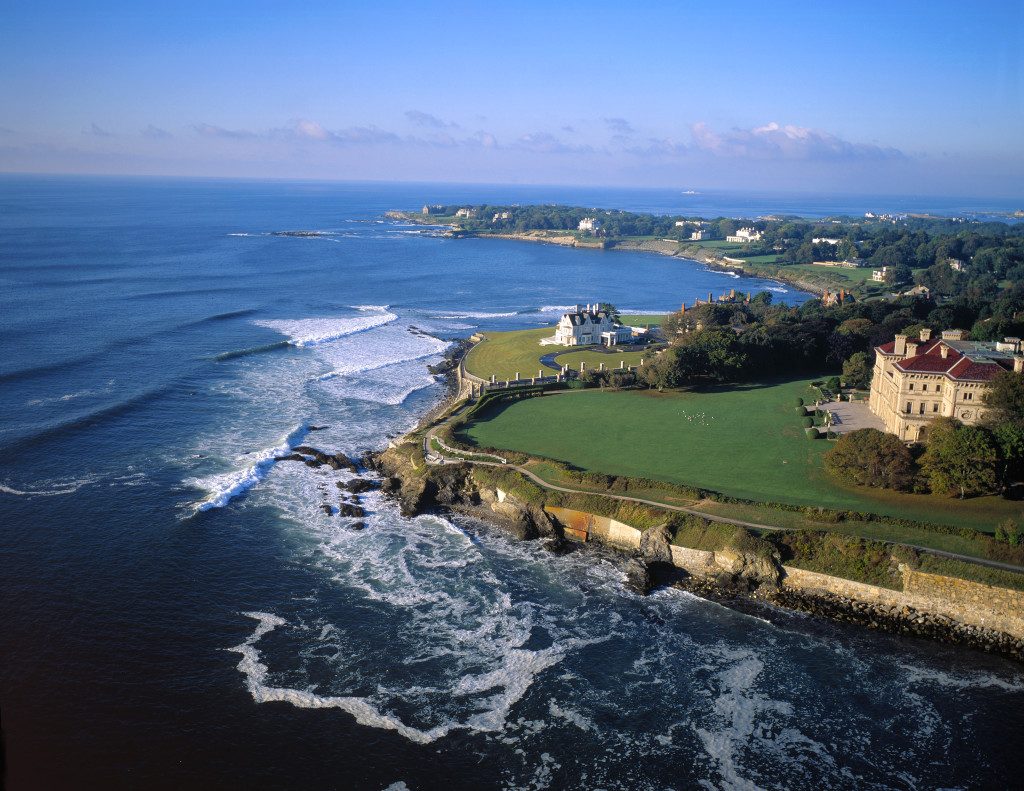 This 3.5 mile path wraps along the Atlantic Ocean with its one-of-a-kind sneak peeks of Newport's mansions is mixed with the beauty of the Rhode Island shoreline. It's an enjoyable way to take in the oceanside while viewing the manicured grounds of mansion estates but keep in mind it can get treacherous at points and is currently being rebuilt in spots from the most recent hurricane damage.
Mansion Tour
The glorious Newport mansions have been a part of the United States history since the early  2oth century. "Summer Cottages" acting as the playground for the wealthy summering elite, it would be criminal to visit Newport and not step inside the mansions of the glory days gone by. Cared for by the Preservation Society of Newport County, the mansions have been restored and maintained to reflect the time of their owners of the past. Even in the Wintertime, where The Breakers, The Marble House & The Elms are the lone mansions opened, you will not be disappointed. These three are the triumvirate of ultimate "golden age" living. Having once lived in Newport and spent time there visiting, I can honestly say you get a taste of the elite Americana from these three estates.
Boutique & Gourmet Shops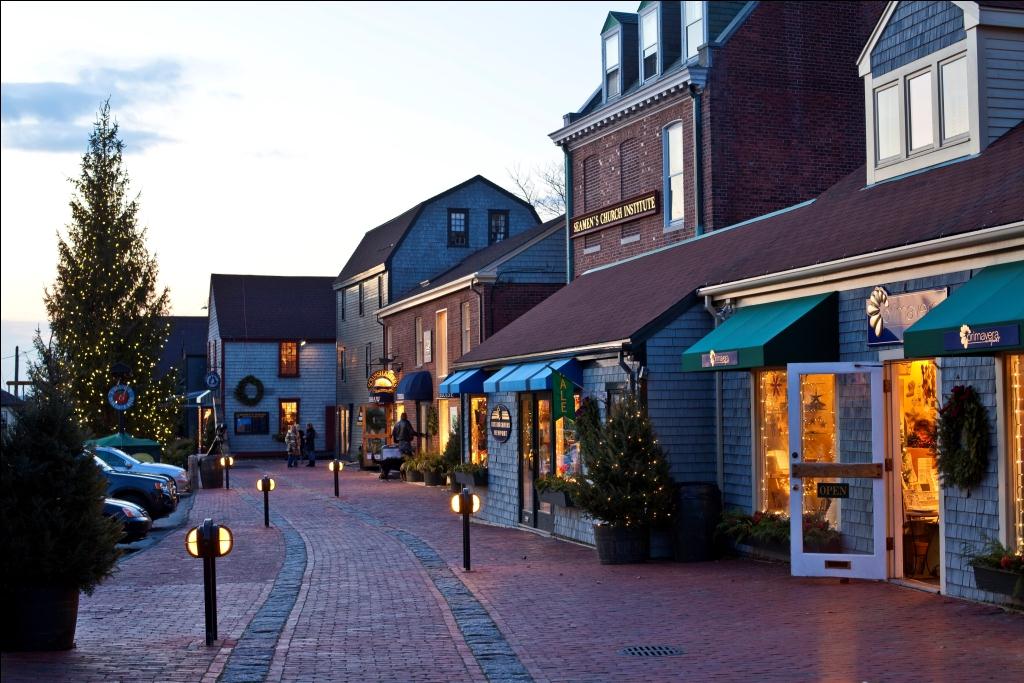 With all its glitz and glamour, of course, there's also great shopping to be had in Newport. For a start, there is gourmet row is located on Bellevue Avenue with its wine & gourmet shops. Then there's the name brand shops and boutiques all around Newport that make it a shoppers delight.
Set Sail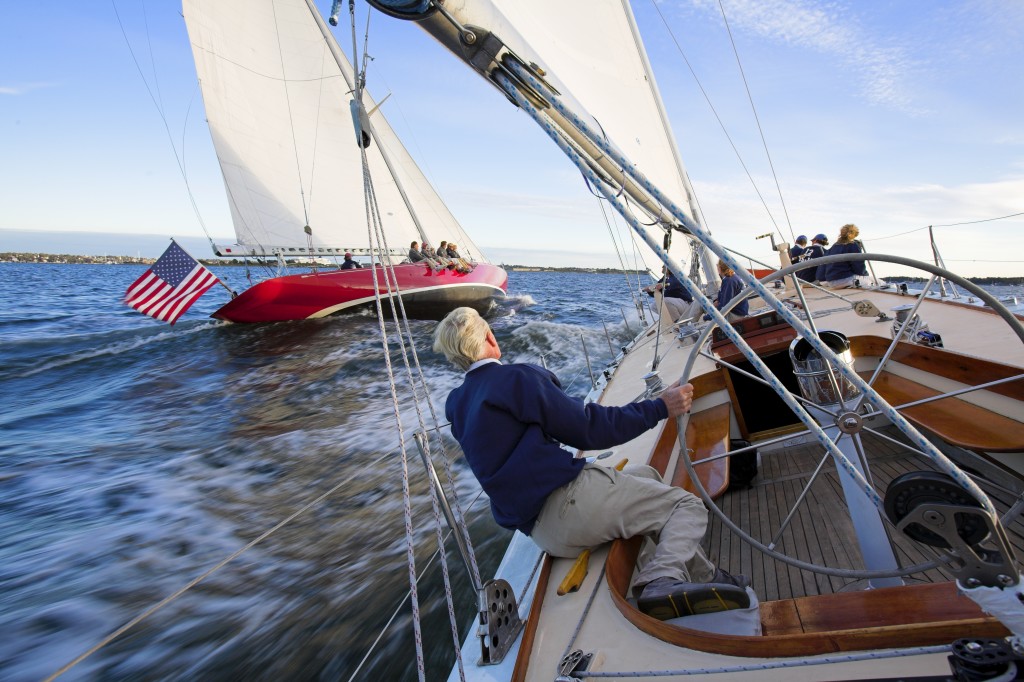 And in the warmer, seafaring weather there's the opportunity to partake in a harbor cruise or a sunset sail. There's plenty to choose from be it 12-metre sail or upon a famous legacy yacht with America's Cup Charters. That's right, yet another thing Newport is famous for, we can all experience.
Thank you Newport for keeping your history alive and for allowing us to truly experience it with all our senses.
A note of thanks to Discover Newport for arranging my visits to the mansions, Salvation Cafe & Vanderbilt Grace. I always love discovering new finds worth mentioning and if I didn't 'Lola Approve' them I'd say otherwise. The views here are mine, merci beaucoup!