listen, i'm usually the first one to poo poo a contest. i believe there's so much talent out there and often it's the same people awarded time and time again. when i learned about these "Bloggies" i thought, oh boy…here we go again. well, apparently they are kind of a big deal. AND i really cannot believe it but my blog is a finalist in the 'Best Kept Secret' category. maybe i don't deserve to win but it would be really *cool* if i did.
what are the Bloggies exactly? THIS–> "There are many fantastic blogs on the Internet, and the Weblog Awards are here to honor them. Place your votes, and prepare to be amazed by the top blogs of the year." And, this is their 13th year of judging what's best out there on the internet. see, now, why i'm so surprised? lil' ole Lola's Travels is in the top 5 of the 'Best Kept Secret' category.
HAVE I WON YOUR VOTE YET?!
if YES – merci beaucoup!
if NO, i'd like to take this opportunity to give you reasons that Lola's Travels – Where in the World is Lola? should be given a 2 thumbs up vote.
how many travel blogs have you seen where the writer dresses up like a matador in Barcelona?
or how about wanders around a Parisian neighborhood dressed like a modern-day naughty Marie Antoinette and acts like it's normal?
what about drinks from a beer bong in Prague?
or bucket in Cambodia?
or makes out with an ice mummy in an Ice Hotel in Montreal?
how about surfs in Miami with a boa on?
or wears bunny ears at a swanky ski resort in Switzerland?
what about wears a pink headlamp & bedazzled vest to hike Mt. Vesuvius in Italy?
can you say you've seen a travel blog where the writer sandwiches a blow up doll?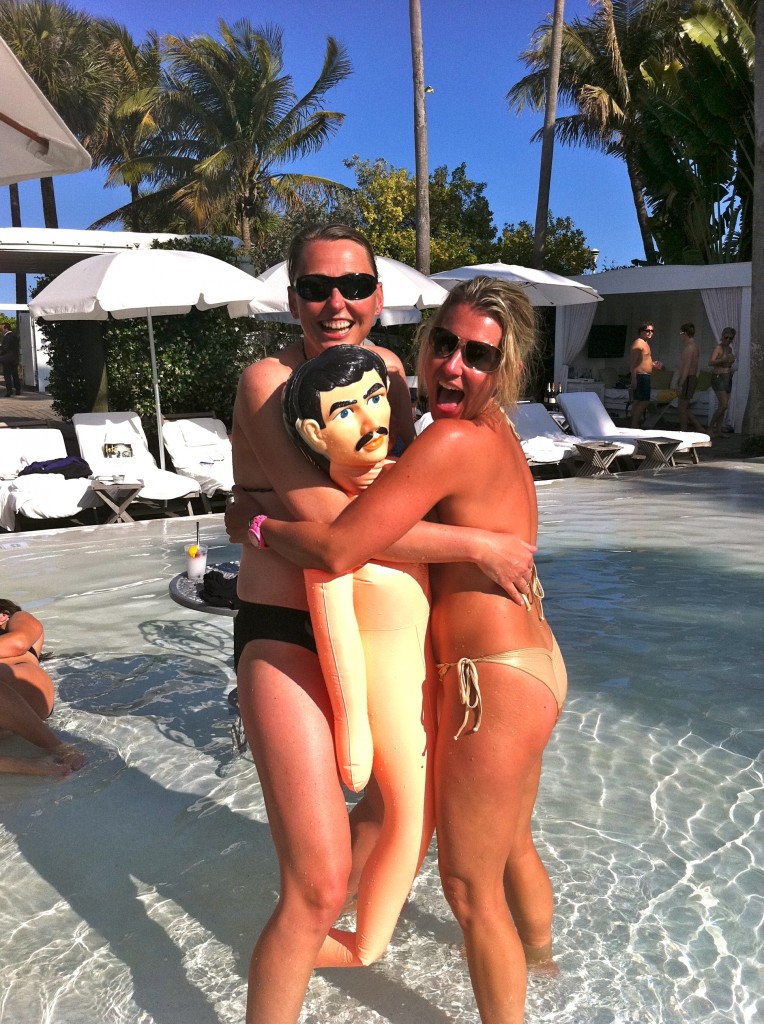 or stands in the snow in a bikini as a stupid stunt?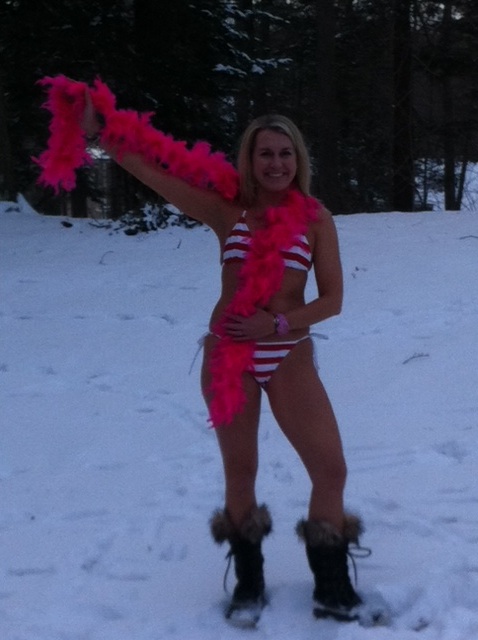 perhaps these are examples of why my blog SHOULD BE kept a 'SECRET' but i'd like to think some of my funny antics should be enjoyed by a larger audience. whether you love it, laugh at it, make fun of it, rolls your eyes at it – please consider giving me your vote!
the 2013 Bloggie Awards – click on the link and vote for 'Where in the World is Lola – Lola's Travels' for BEST KEPT SECRET.
let's tell the world how much fun LOLA is with her ADVENTURES & TRAVEL TIPS, reports of POSH HOTELS and, let's not forget, delicious COCKTAIL REVIEWS.
XOXO – Lola