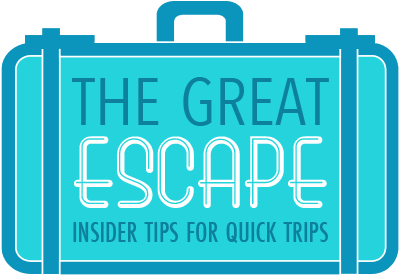 Welcome to Copenhagen, Denmark – capital of the happiest country in the world
Well, apparently not anymore but it was the reason I wanted to go. Who wouldn't want to know the happiest country on earth?!  
There are many words that are synonymous with Copenhagen these days. Architecture. Design. Foodie. Cool. What I find fascinating about Copenhagen is that it's on SO MANY people's TO-DO lists but so few have been YET. I managed to tack it onto a trip to Europe by adding a few extra days to explore and I'm so glad I made it a 'Great Escape'.
Copenhagen is a compact city that is super easy to navigate. In fact, more than 50% of Copenhageners commute by bike. Awesome – right?! It's got everything you want in a big city – culture, shopping, gastronomy – yet you'll never feel overwhelmed here. The vibe that is Copenhagen is laid-back, open-minded, cutting-edge & cosmopolitan. Definitely all the makings of a VERY Lola Approved destination.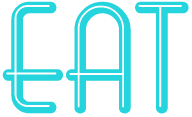 noma
Unless you are a complete foodie or really "in the know", you may not realize the TOP RESTAURANT in the world for 3 years running is in Copenhagen. Well, I didn't know that's for sure. noma, a 2 Michelin starred restaurant, was at the forefront of the Danish food movement known as 'New Nordic Kitchen". What is that? It's the reinvention of Nordic cuisine taking fresh, local ingredients and mixing that with gastronomic diversity instead of looking abroad for influences. AND clearly it's been a WINNER. Pssst though…the head chef of noma is starting a new venture in mid-summer.
Manfreds & Vin
Manfreds & Vin is a hotspot amongst the hipster locals serving everyday rustic food with quality ingredients. The force behind the restaurant is none other than the team from Relæ, another famous 1 Michelin star Copenhagen restaurant started by two alumni of noma fame. Both Manfreds & Vin and Relæ are located on Jaegersborgadd, an up-and-coming address.
I particularly enjoyed the tasting menu for dinner with wine pairings. Manfreds & Vin is Copenhagen's first natural wine bar. How cool! Serving small plates of in-season organic roots & vegetables as well as organically raised meats like lamb and pig. The herbs and sauces couldn't have complimented the courses any better. AND it was a hopping little spot. Definitely a see and be seen affair.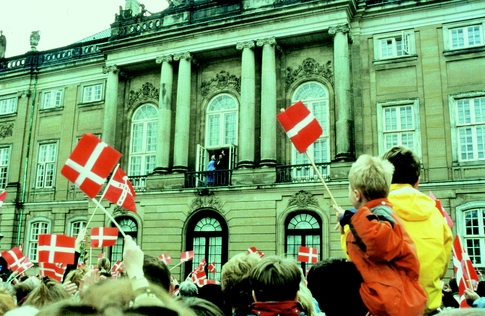 Halifax
Copenhagen has been experiencing a gourmet burger movement over the past few years and offers several different options for places to get your next BEST burger. Halifax is one of the top places frequented by locals, offering a big selection of exotic burgers inspired by different parts of the world. Sounds delicious!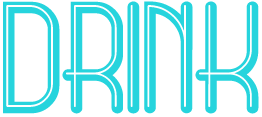 Wine Bar
Lola was lucky enough to have a local Copenhagener to show me some of the top spots for drinks. Bibendum is one of Copenhagen's best wine bars located in a cosy, rustic cellar on trendy Nansensgade. We enjoyed a delicious Italian red amongst locals but with over 30 selections of wines almost any wino would be happy!
Champagne Bar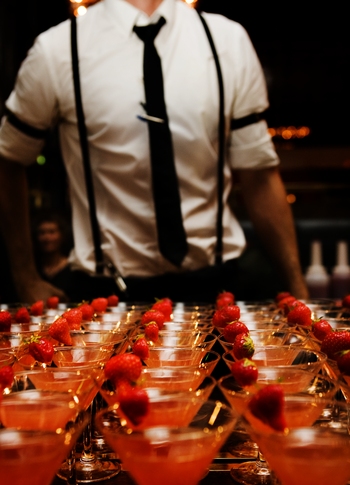 Balthazar, located at Hotel d'Angleterre – which will reopen in May 2013, is Denmark's first champagne bar. Offering a selection of more than 200 champagnes, Balthazar is the place to start a party. Plus, you can enjoy tapas, caviar service and live DJ's on weekends.

Hand-crafted Cocktail Bars
Now for my favorite of drink finds, Salon 39 and 1105. Lola has a love for the hand-crafted cocktail and these two places did not let me down. Salon 39 had a FAB cocktail menu. I tried the Cowboy Negroni because I'm currently having a love affair with the Negroni cocktail. It was the VERY BEST Negroni I've had to date. BUT this wasn't the cocktail winner. Corporate Stooge gets the prize here. Made with Fighting Cock, D.O.M. Benedictine, Maple Syrup, Orange Curacao & Celery Bitters, it was tasty but its presentation is really the bomb! Corporate Stooge is served in a hip flask hidden inside a book – how fun is that??!
My final cocktail in cool Copenhagen was partaken at 1105. The mixmaster behind the bar whipped up something special called 'Unfaithful' – a classic cocktail with licorice, which is quite popular in Denmark. Listed on Condé Nast Traveler's exclusive list of the trendiest, international bars, 1105 is a stylish spot that makes you feel instantly welcome. The name of the game here is classic drinks skillfully crafted with top-quality ingredients.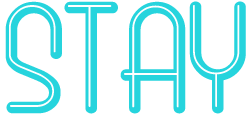 Ibsens
Ibsens is where fresh, funky and functional intersect. This 3-star, 118 room hotel had so much to offer in terms of comfort and culture for Copenhagen. Located on Nansensgade, which is known with Danes to be the very essence of 'Nordic Cool' – the hipsters hang out here. There aren't any well-known brands or chain stores only charming cafes, original designers, art galleries and second-hand book shops. What's truly amazing about Ibsens is that they've brought this spirit inside their property. Everything from room key chains, pillows & tables, even books & records are brought in by local designers! Ibsens is so completely HIP – they are the first hotel to accept artmoney as a form of payment. (more about this below) Other awesome features of Ibsens is their breakfast bar with healthy organic sandwiches and breakfast in a glass concept as well as their daily wine hour. Whether you are a solo traveler or with others, this is such a fantastic way to socialize with the staff and other guests. Bottom line, if you are looking for the essence of what is Copenhagen, Ibsens is the place for you.
Hotel Kong Arthur
Situated between the inner lakes of Copenhagen and nearby buzzing downtown, the 4-star luxury Hotel Kong Arthur offers you a cozy, informal atmosphere to relax and rest your head. The 155 room property feels much more like a little village within the city. As soon as you step inside the oasis of Kong Arthur you will be treated with warm hospitality and a homey feeling will welcome you. A completely forward thinking hotel, Kong Arthur is a part of the world's first CO2 neutral hotel chain. Other property features are Copenhagen's biggest spa, Ni'mat, as well as 3 restaurant offerings and high-quality conference facilities. For the business or leisure traveler alike, Hotel Kong Arthur will cover all your needs.
D'Angleterre
Hotel d'Angleterre, the oldest hotel in Denmark built in 1755, is wrapping up the most ambitious restoration in Danish hotel history. Scheduled to reopen its doors May 2013, this Leading Hotels of the World property has a long-standing history as the ultimate in luxury properties. When d'Angleterre reopens it will house 90 rooms with the latest & greatest of everything. Refurbished function rooms and a brand new spa/fitness center will keep its history going strong as a place to welcome the worlds' dignitaries, heads of state and celebrities.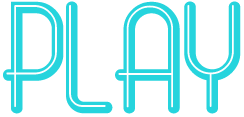 Canal Tour
Even on an icy cold January day the Canal Tours Copenhagen was one of the best ways to see Copenhagen. I always say if a city is surrounded by water, you have to get out on it to see the city from another prospective. So much of Copenhagen's history is steeped in maritime stories of trade and defense from this vantage point. The tour takes you through old & new Copenhagen, traveling by way of narrow idyllic canals and visiting some of the most important buildings in the capital city.
Design Museum
To get a real sense of Denmark, a visit to the Designmuseum Denmark might be in order. Danish design has been hailed from all over the world for its timeless simplicity, quality & functionality. Designmuseum Denmark is the perfect place to gain an understanding into how design and society influence one another bringing together the themes of Danish furniture, design and architecture.
Shopping
StrØget is Copenhagen's largest shopping area and incidentally Europe's longest pedestrian street. Running through the heart of central Copenhagen, StrØget is the premier shopping street with something for everyone. As you branch off StrØget, you can find other Danish fashion all over the city. Located in the GrØnnegade Quarter are many independent designers so if you're looking for the next hot thing to come out of Scandinavia this is the place for you. In the Latin Quarter are cheaper hipster stores – both new and second-hand.
Torvehallerne food market is situated at Israels Plads, the location of Copenhagen's market place since 1889. With over 80 shops, you can find local vegetables, Danish delicacies, fresh fish, the list goes on. Not only is it a delight for your stomach but your eyes too. Don't miss out on stopping by this gorgeous place for a meal or a quick treat.
A note of thanks to Brochner Hotels for giving me an excellent press rate at their lovely Ibsens Hotel. I'd gladly stay there full boat!
And to VisitCopenhagen for steering me in the right direction on everything and for the Copenhagen Card, which allowed me free access to transport, the Canal Tours Copenhagen, museums and many other discounts.
My visit to Copenhagen made me very happy. So cheers to you, happy little country! If I didn't 'Lola Approve' it I'd say otherwise. The views here are mine, TAK!
artmoney is an original, handmade, unique work of art by registered artmoney artists. The value of artmoney is 200 DK and can be used to purchase goods or services in artmoney shops all over the world. To learn more or to purchase artmoney pictures go to www.artmoney.org