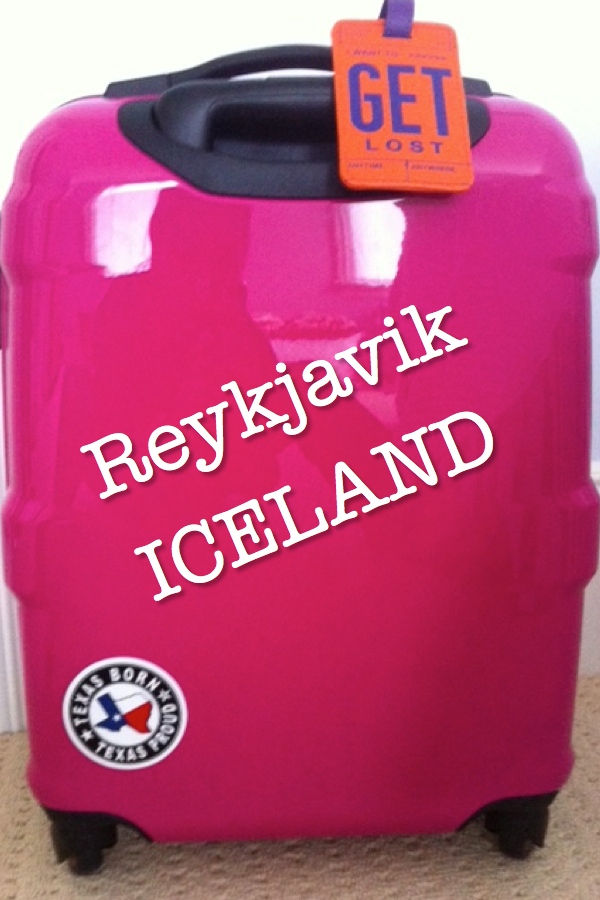 As I've mentioned previously, Iceland was a place I just had to visit. And although I wanted to see more of the country than just the capital city, I absolutely loved Reykjavik. What a cool city with great culture, food & nightlife. Just the things Lola loves! AND the people were so friendly and amazing. Best of all, it's a super short flight from the east coast of the United States and with Icelandair's awesome stop over program you can visit Iceland en route to another destination with no extra flight charge. That makes Reykjavik a perfect place for a 'One Day Stay' but don't take my word for it…put it on your list and get yourself there ASAP!
DROP YOUR BAG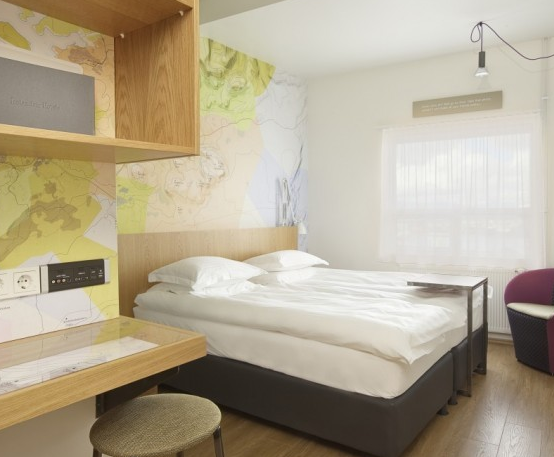 Icelandair Marina Hotel couldn't be any cuter and more fitting for Reykjavik's harbor area with all of its nautical touches and Icelandic fun facts. The 108 room boutique hotel has a staff that's super friendly, funny and helpful. The inclusive breakfast is divine and the cocktails at their Slippbarinn during happy hour are a favorite for locals and guests alike. Best of all, the location is key – only a few steps away from downtown Reykjavik.
DO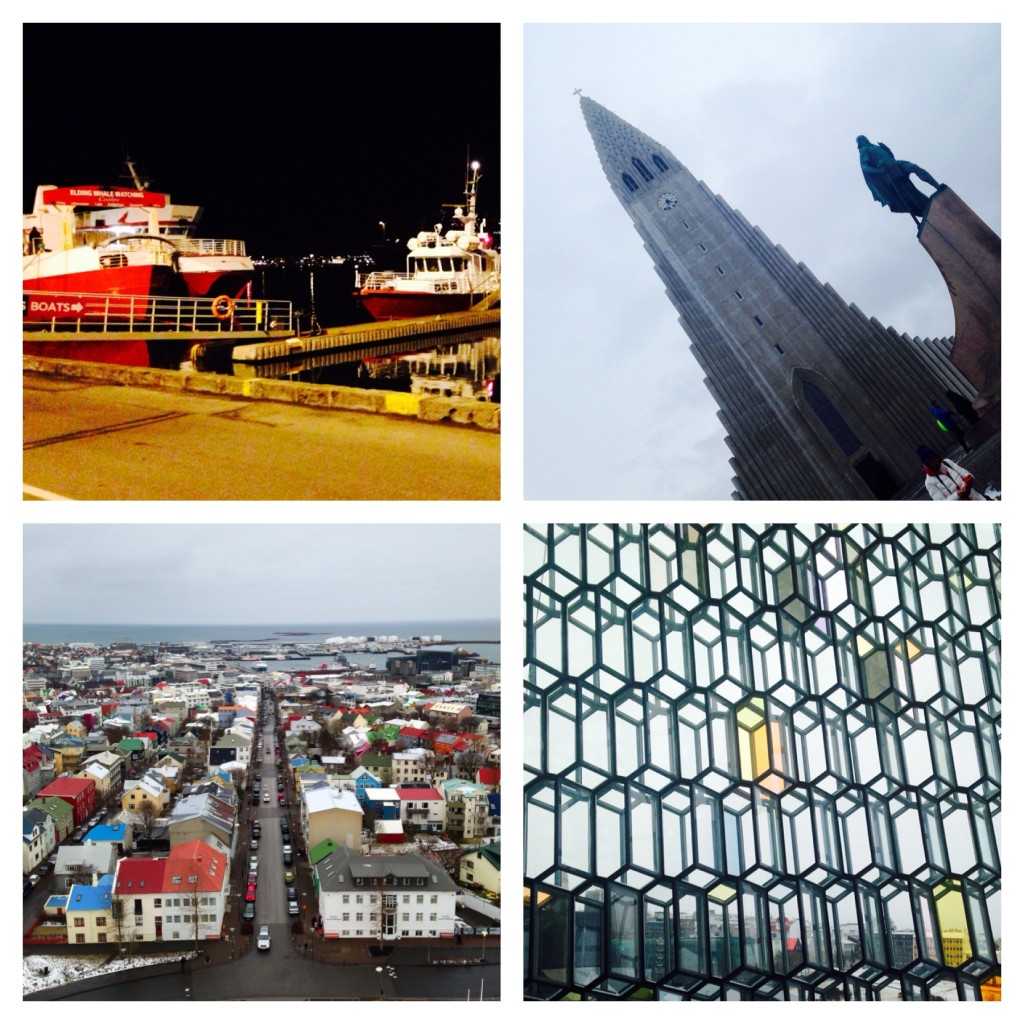 There are so many great things to do in Reykjavik it's hard to narrow down. Here are my three suggestions for a start. Take a harbor boat tour to try to catch the Northern Lights (this, of course, applies in the light catching season). I went with Elding Adventure at Sea. It's a fun way to get out on the water and try to chase those mysterious lights we all hope to see. Although the Northern Lights sighting was dismal the night I went out the complimentary buttered rum and hot chocolate kinda made up for it. Two other fun things that happen to be free are to walk around Harpa Concert Hall and check out the amazing architecture and colorful windows. AND go into Hallgrimskirkja Church and take a visit to the top of the tower for some incredible views of Reykjavik.
DRINK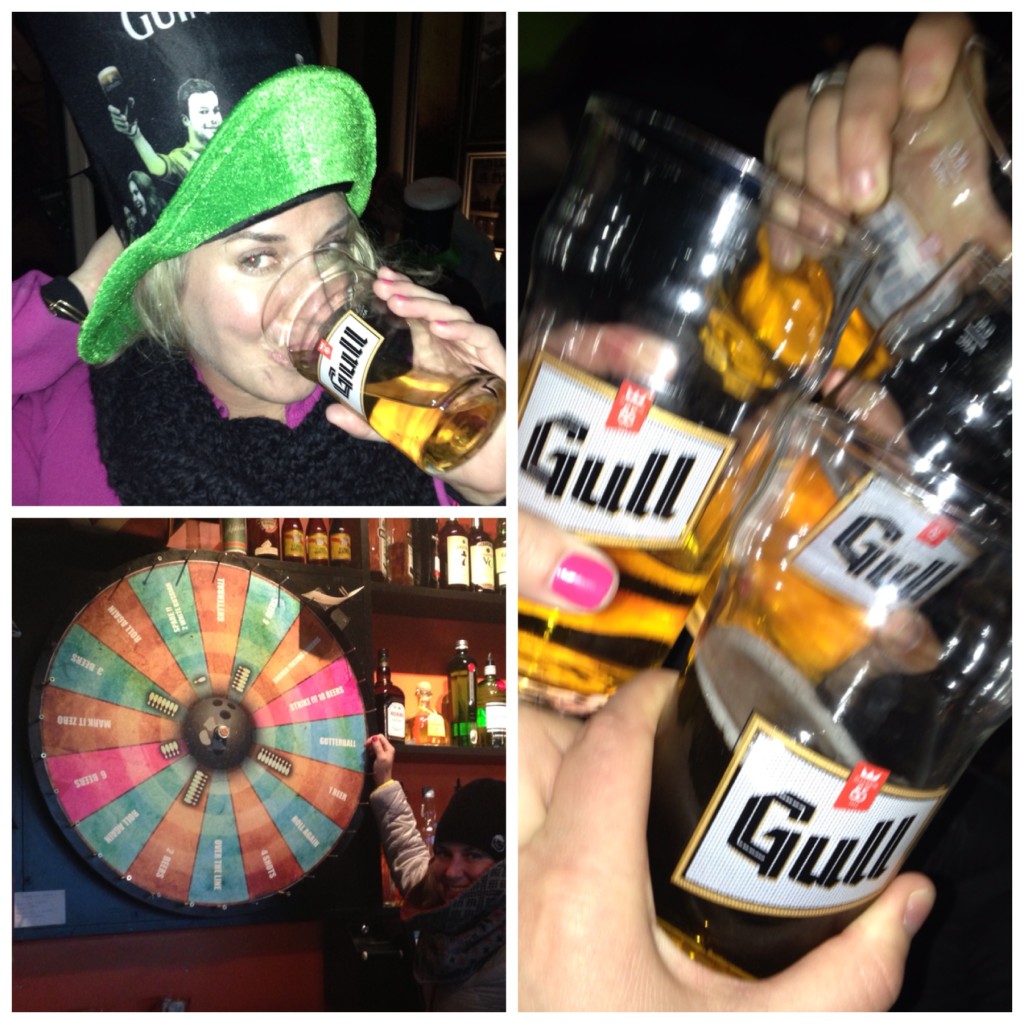 There's probably many awesome places to take in a drink or two in Reykjavik but I'd say my favorite are the bars along Laugavegur like The English Pub and Lebowski Bar. I hit up the English Pub and Lebowski Bar on St. Patrick's Day and boy did I have fun. People were wearing festive Irish top hats and spinning the booze wheel like it was going out of style. Very fun, very addictive.
DINE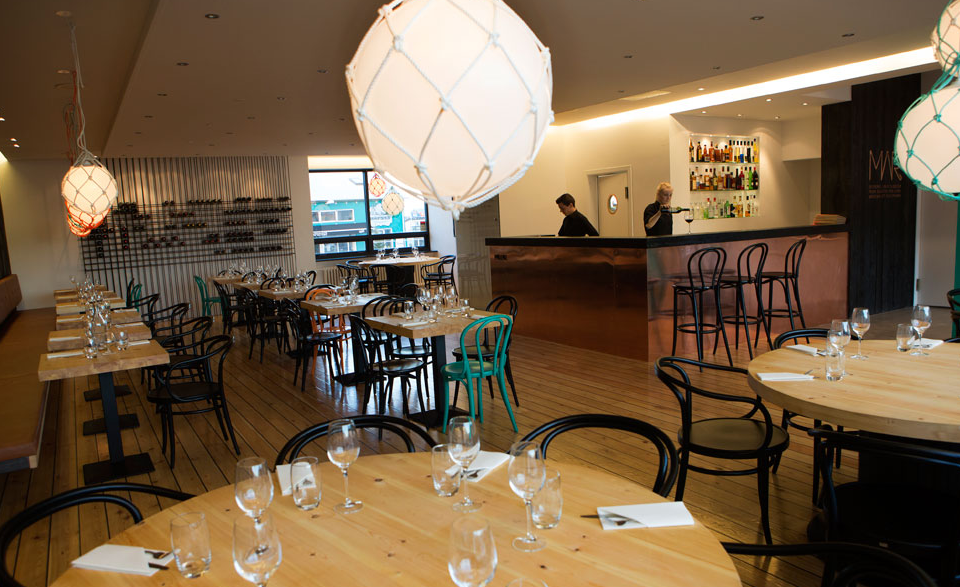 Probably my favorite meal in Iceland was at Mar Restaurant in Reykjavik. I had no idea what kind of food to expect in Iceland but I have to say I was pleasantly surprised at how delicious it all was. At Mer I had scallops followed by Salmon. I was also introduced to several Icelandic beers and Brennivin – the schnapps of Iceland.  Not to mention, I absolutely loved the simple nautical decor.
Honorable mentions: I had an outstanding brunch at Tiu Dropar – a must try! AND another fabulous geothermal spa experience with Fontana. Dare I say I preferred it to the Blue Lagoon?! It was completely different but much smaller and personal feeling.
While I booked my own trip to Iceland, some of my meals were complimentary thanks to Tiny Iceland. I was also given the boat Northern Lights tour and spa experience complimentary. AND I received a lovely press rate at Icelandair Marina. Having said all of that, I wouldn't change any of what I did or experienced. Iceland & Reykjavik are so totally 'Lola Approved'!