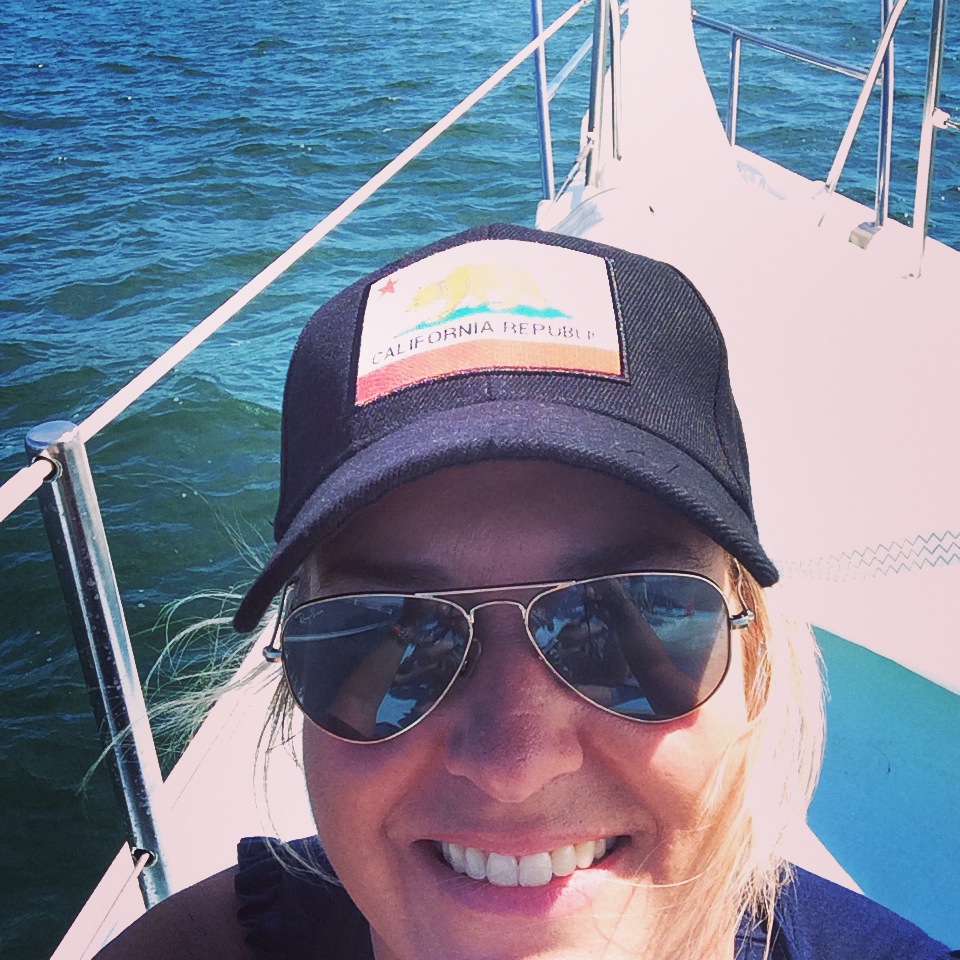 Pretty soon I'm taking off for a crazy summer adventure that's a once in a lifetime. While I'm so excited to be participating in the Mongol Rally and seeing one of my travel dreams come true, it's also bittersweet. You see, summertime in New England is the best season. And I'm a little sad to be missing so much of it. So, in light of this, I decided to accomplish some of my favorite summer things before leaving for the roads of Eurasia. This past weekend, I gave myself the perfect summer day in Newport, RI.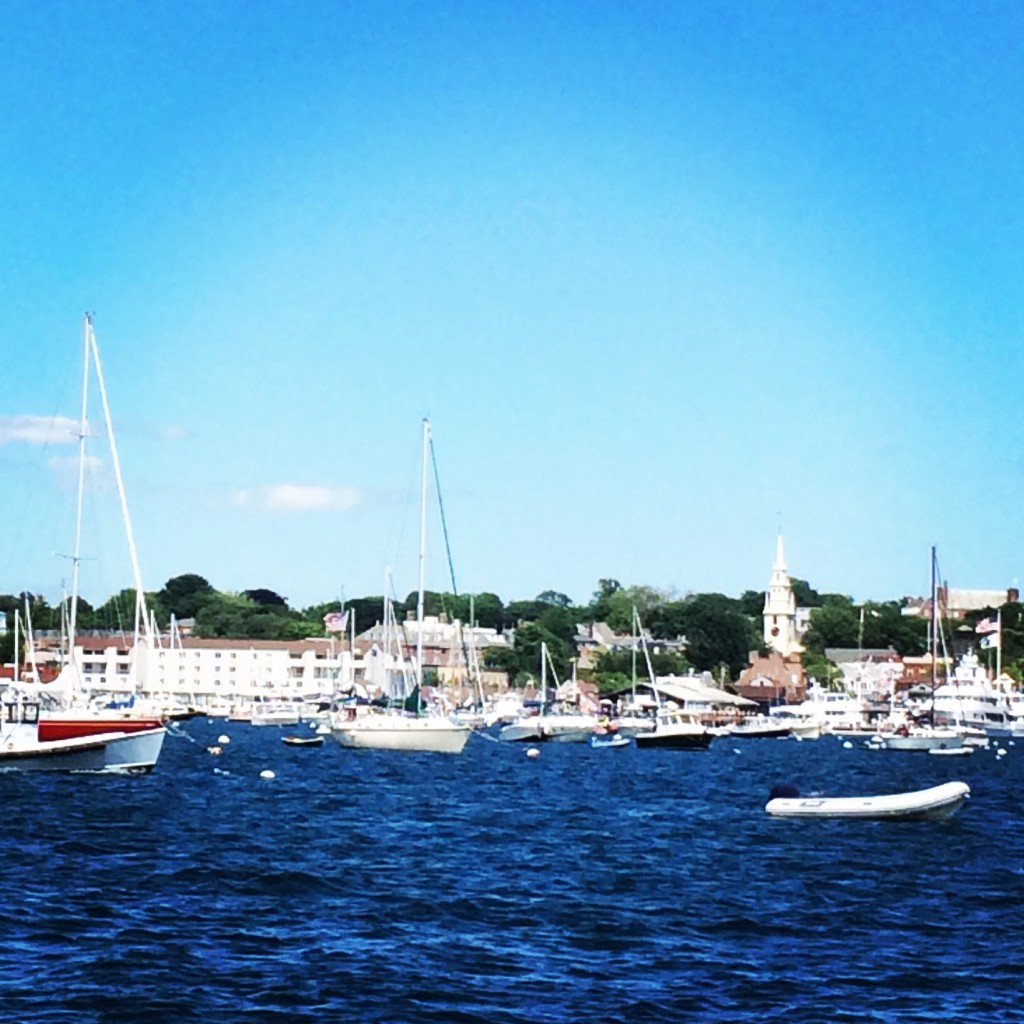 I enjoy Newport in all seasons but there is nothing quite like it in the summertime. The harbor is full of pretty boats, the streets are buzzing with cars & bikes, and the restaurant patios are full of happy people. No better spot to go for the day and get lost in the sights of summer. EVEN BETTER, the first day of summer!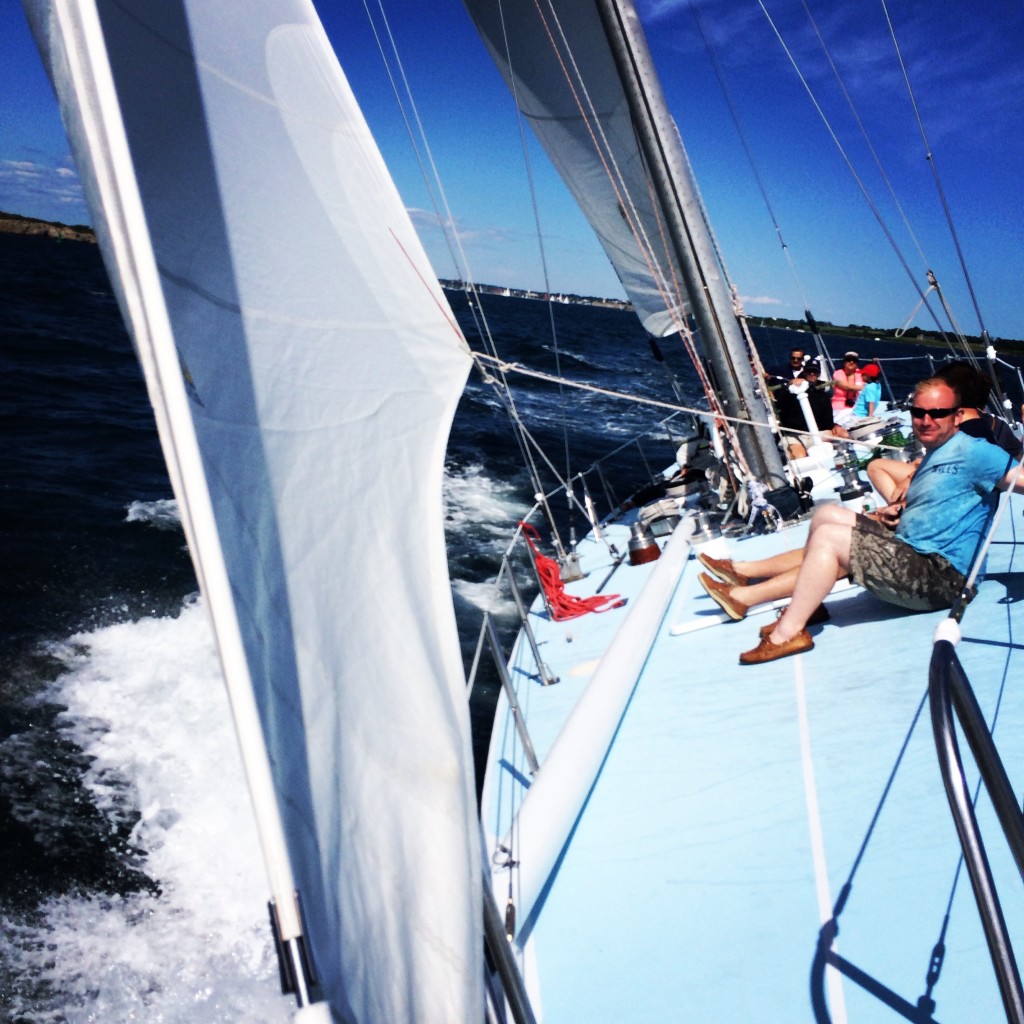 June 21st I took a drive from Boston to Newport, with the top down on my Jeep, arriving around lunchtime. I was going out for a sail aboard an America's Cup yacht with 12 Meter Charters at 3 so I wanted to grab a quick cup of clam chowder and a beer at The Black Pearl – an institution of Newport albeit touristy. You know, it's the taste of a New England summer in a cup!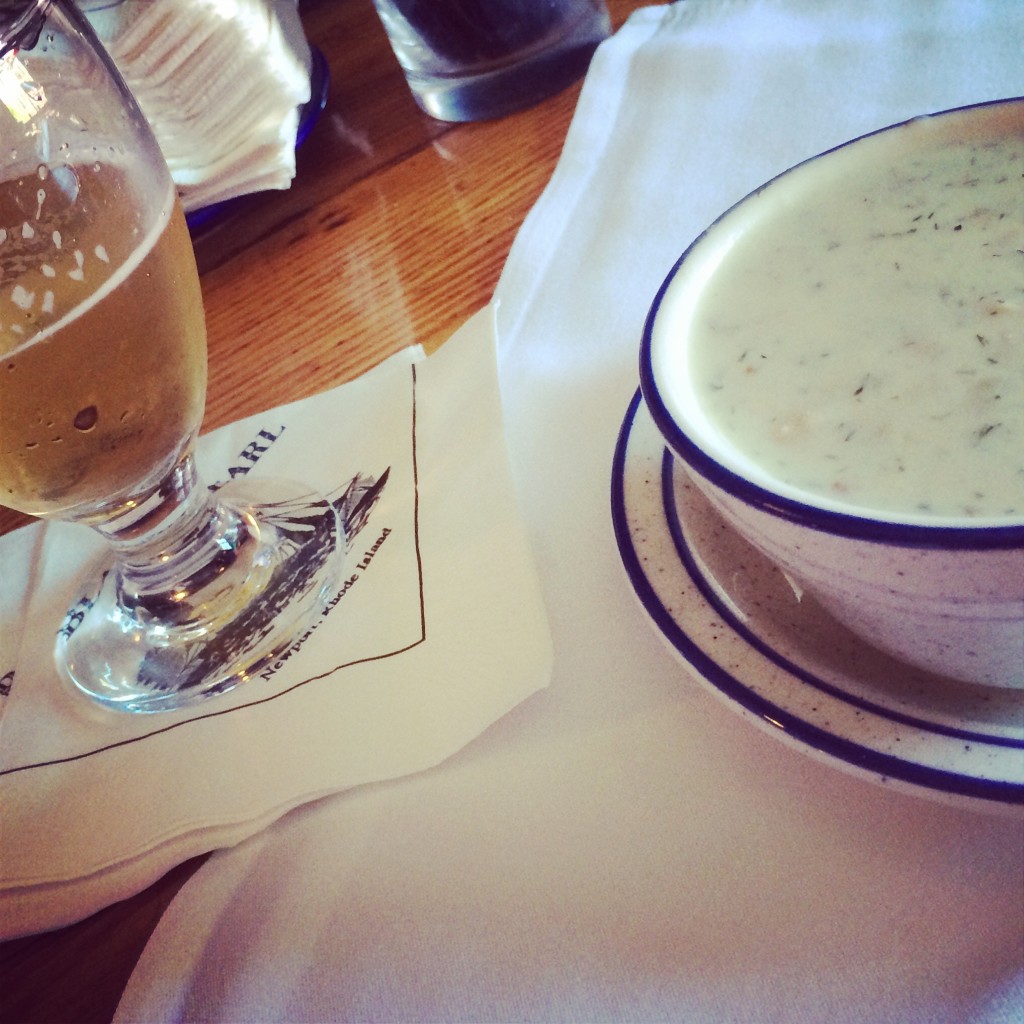 My sail aboard Heritage was actually my second. I went out with 12 Meter Charters last year too. Fortunately, the first day of summer was a gorgeous, sunshiny day, unlike my sail last year, so that made this trip even more special. Our captain was Gus, last year he was Heritage's first mate. I was thrilled to see him again, it was like seeing an old friend even though we'd only met once before. Oddly, the sail had a small number of people aboard despite the stunning day but I didn't mind. It meant more room to roam around the boat and a chance to make a couple new friends. Our 2 hours out on the water was awesome. I just love the action aboard a racing sailboat. So much more fun and interactive than a traditional cruise. You can assist in hoisting the sails but I prefer to just hang onto the lifeline and get a bit salty and wet!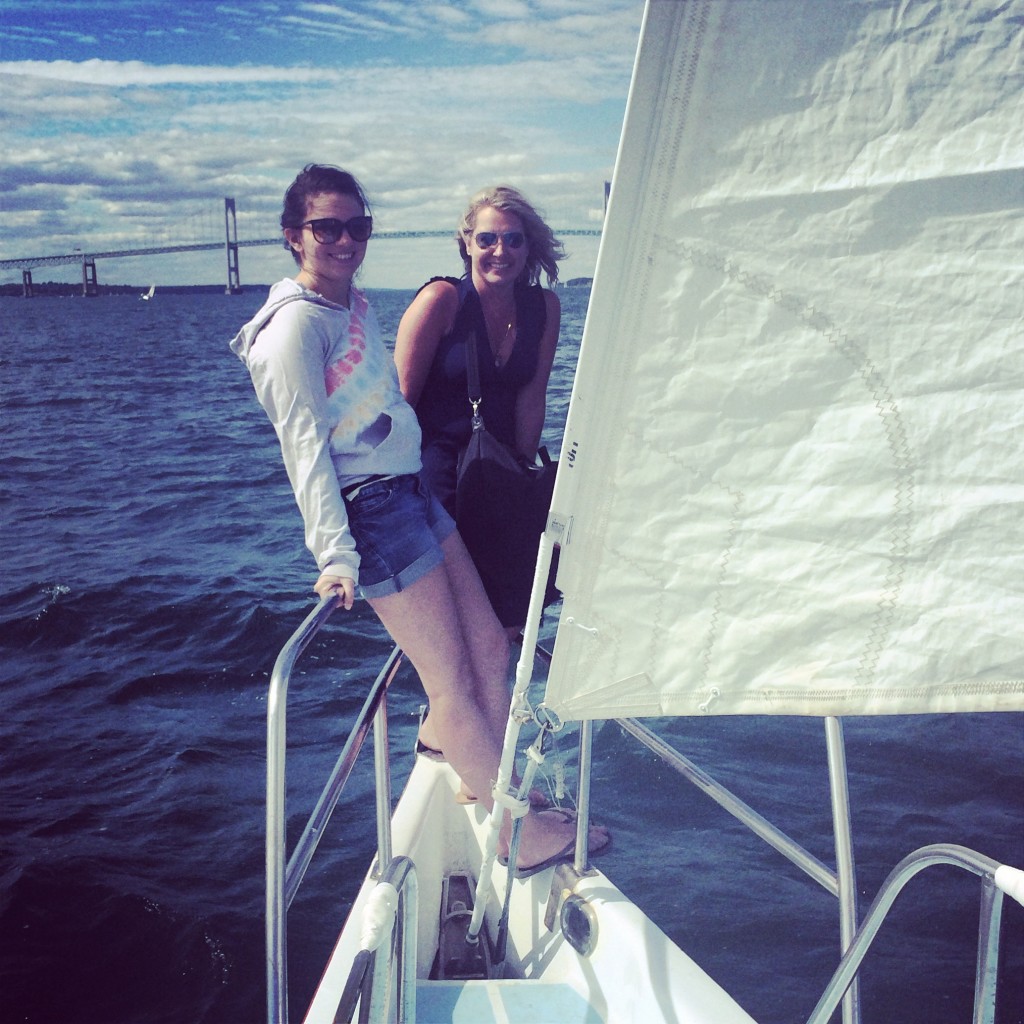 Post sailing I was starving and had my mind set on having a lobster roll. Another "must have" in the New England summer. Pretty soon it will be impossible for me to have clam chowder or a lobster roll so I just had to. I also reallllly wanted to have a cocktail at Castle Hill Inn and watch the sunset. I'd been told of a few places to get a great lobster roll but I needed to get over to Castle Hill pretty quickly. Fortunately, even though Castle Hill Inn is a Relais and Chateaux with a very fancy restaurant they serve lobster rolls at the bar outside. So, problem solved even if the lobster roll was going to be the most expensive one I've ever had. Guess what?!? It was worth EVERY penny. It truly was one of the very best I've ever eaten. MMMM. Highly recommend!!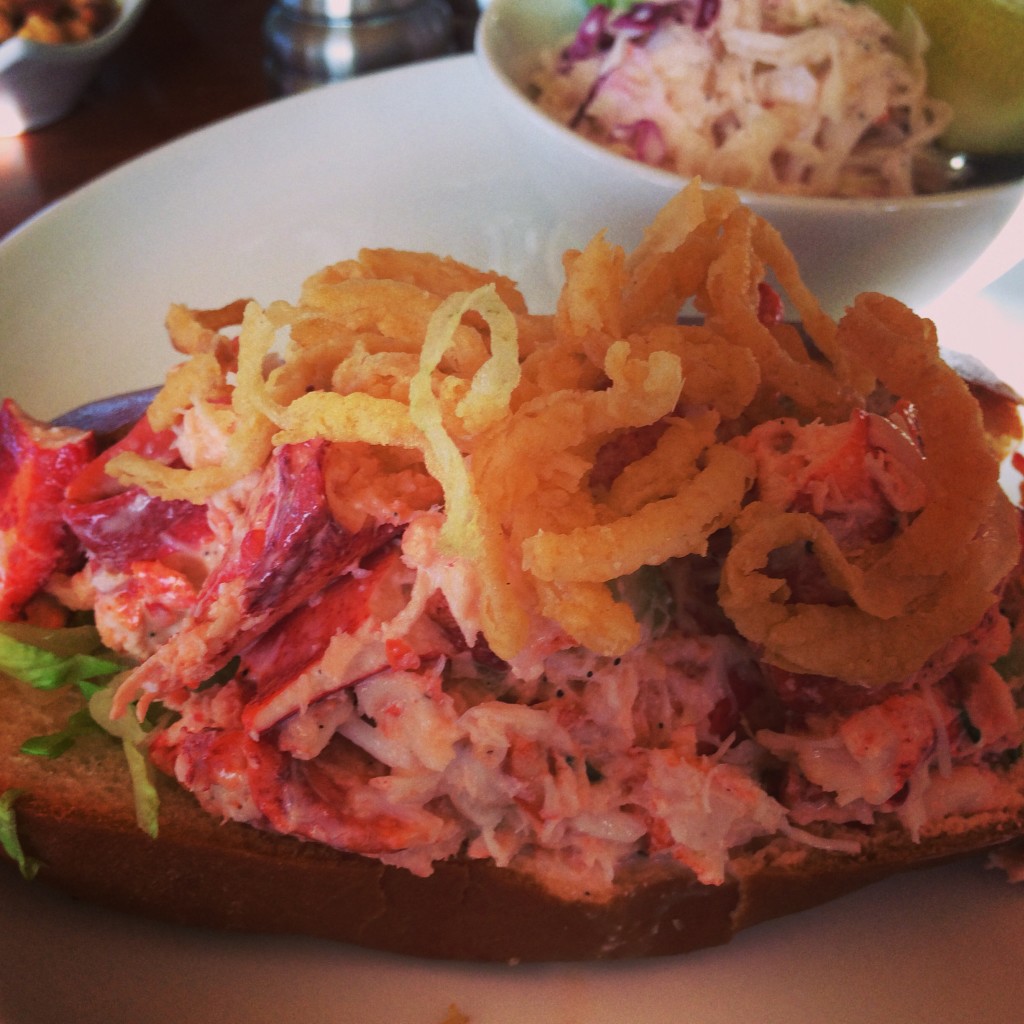 And, I got a picture perfect sunset, on the first day of summer. Thank you Newport, RI. It really was the exact formula for a perfect summer day and even though there will be many more days like this one for my fellow New Englanders, it's the last one I will have like this until some time around Labor Day. Onto different summer adventures this year in the wide blue yonder, Lola!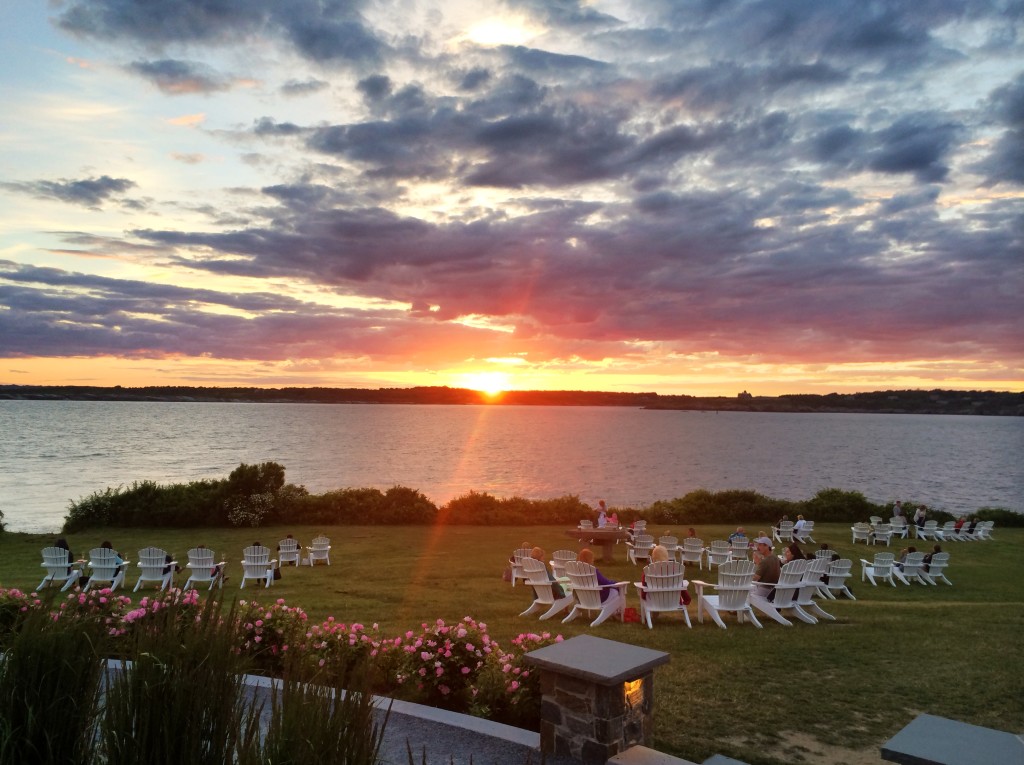 Thank you, as always, 12 Meter Charters for getting me out on one of your beautiful yachts. It made my day!