I recently went to New Orleans for a long weekend with my girlfriends. It wasn't my first visit to the Big Easy by any means but it was definitely my favorite. Even though I often choose Miami as my girls getaway destination, I have to say, New Orleans is now also a top contender.
Why? Well there are many factors that go into what would make a great girls getaway destination such as lots of things to do for everyone's tastes. Good food options in all price points. Great watering holes for yummy cocktails and making new friends. New Orleans has all of this and more. With so much history and lore, there's no limit to activities if you don't feel like just eating and drinking. For example, some of my girlfriends went for a neighborhood guided run. Ghost and vampire tours are offered daily or you can visit voodoo shops and have your fortune read. Another factor that's important to consider when traveling with a group is whether it's a walking city and are taxis readily available. New Orleans is just that kind of city. Plus, the southern charm and hospitality CANNOT be beat. Here are my four favorite discoveries from my recent girls getaway in Nola.
St. Bernard's Project
Two of my girlfriends and I went down to New Orleans a day early so we could volunteer time to help work on a Katrina house with St. Bernard's Project. Having done a Habitat for Humanity build before, this was very appealing to me. It's a great way to give a little time back to the community you are visiting and a good way to feel more connected. The St. Bernard Project's Rebuilding Program in New Orleans rebuilds homes for senior citizens, people with disabilities and families with children who can not afford to have their homes rebuilt by contractors. We were working on an existing home for a couple that has been displaced since Katrina. It was so fun and rewarding to learn how to fire block. The girls and I felt empowered wielding hammers & drills and cutting wood with a chop saw (something none of us had ever done before). And what's really great with this organization is there's really no major time commitment. A perfect way to make a small difference. I will definitely return and do another day or two with St. Bernard's as there are still many homes to be rebuilt from Katrina's devastation.
FlipKey Vacation Rentals
When you go away with your girlfriends part of the point is to have a ginormous slumber party together. The issue is the more people traveling together the harder it is to achieve. This is where renting apartments and homes makes SO MUCH SENSE! For a fraction of the cost of a hotel, you can get a kicking place to share with your best buds. We found the perfect apartment through FlipKey on the other side of Canal Street, so a bit out of the French Quarter madness but close enough to walk back and forth as any and all wanted. It couldn't have been better suited for us. A 3 bedroom and 2 bathroom apartment with Nola flair, a big shared living space, washer/dryer and all in a secure building. We all decided this is a premium way to go with a girls getaway.
Flytographer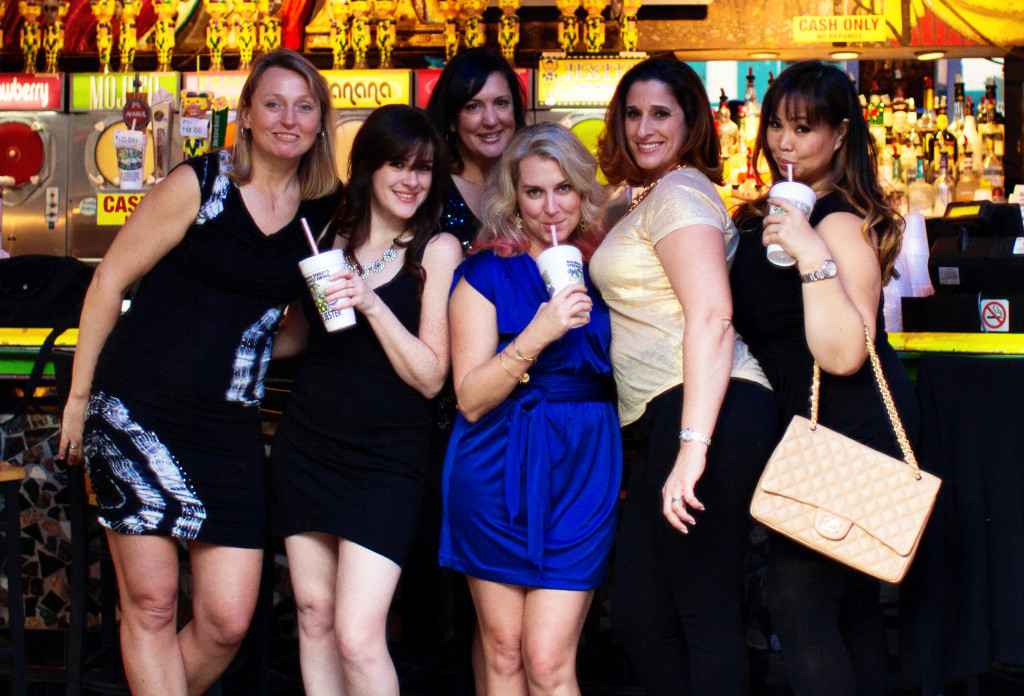 Another repeat for me but still definitely deserves the mention is working with awesome Flytographer. It is one of my absolute favorite things to mix into a girls trip. One of the things that I really want to highlight with this mention is how you learn something(s) new about a city while on a shoot. Since the photographers hired are local to the area, they always end up sharing tidbits you wouldn't otherwise know about the city you're visiting. New Orleans was no exception. Lizzie was incredible about choosing places to shoot and suggesting choices of drinks and small bites and introducing us to local sweets. I don't know if there was a single other activity we all enjoyed more than our Flytographer shoot and our photos came out AMAZING. Flytographer has photographers in over 100 cities worldwide and packages start at $250. (Bargain when split among friends, right?!)
Commander's Palace
While we all loved the *obligatory* stops to Pat O'Brien's and Cafe Du Monde, we hit up some other yummy spots and I want to give a BIG shout out to by far my favorite New Orleans foodie experience yet – Commander's Palace. We went for Sunday Jazz Brunch and BOY did we get the royal treatment. This wasn't unique to us. This is just how Commander's Palace rolls. Since 1880, Commander's Palace has been a New Orleans landmark known for the award-winning quality of its food. The history of this famous restaurant offers a glimpse into New Orleans' antebellum past. We loved every second of our multi-course brunch. Basically, my mouth is watering right this second and this establishment will be a repeat on every subsequent visit to New Orleans. It's THAT good. I had a trio of soups including gumbo, lobster bisque and their famous turtle soup…when in "Rome". My entrée was shrimp and grits (OMG) and dessert was the well-known house specialty, creole bread pudding soufflé. Of course, cocktails were sampled as well. Not only was my mouth and belly completely thrilled but our service might have truly been some of the best I've ever experienced.
* We were graciously given a media discount with FlipKey but regardless this was the most cost-effective and best way to stay in Nola. More on FlipKey:
What makes FlipKey such a great place to find a vacation rental?
We feature 300,000 vacation homes located in over 11,000 cities throughout the world
Every owner is verified by FlipKey staff to ensure you are only dealing with nice and trusted people
We feature the largest collection of authentic guest reviews and photos in the industry
Over 5,000 special deals are featured on the site every day
Millions of travelers visit FlipKey every month to help find the perfect vacation home
FlipKey is a TripAdvisor company and powers the vacation rental experience on TripAdvisor.com—the largest travel site in the world—and other TripAdvisor Media sites