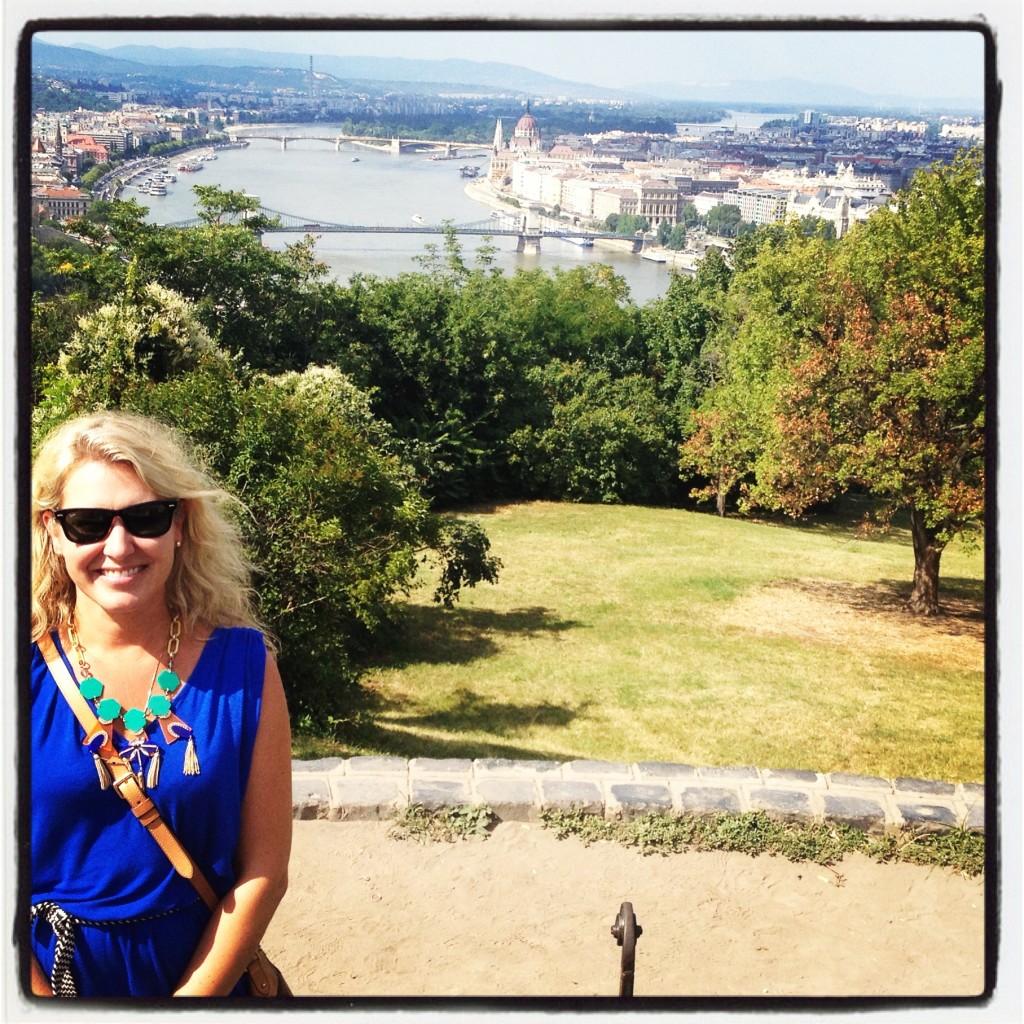 Budapest holds a special place in my heart for a few reasons. During my first visit, I got stuck in this fantastic city due to the Icelandic volcano eruption that closed the European airspace for several days. It was one of the best trips of my life. I was excited to visit Budapest but really didn't expect to love it so much. Why do I love it so? Well, to put it simply, it's a little rough around the edges. It's not perfect. It's not trying to be anything but what it is. Budapest is an old city with many stories and rocky past. You can see signs of this everywhere. In the eclectic mix of architecture. In the monuments. In the graffiti. It's said that Budapest was a leading cultural capital before World War II, up there with Prague and Vienna. Having visited all three of these European capital cities, I can tell you Budapest is still my favorite. The city is changing, evolving and returning to its glorious past. I just hope it doesn't polish up too much. I think it's a diamond just as it is.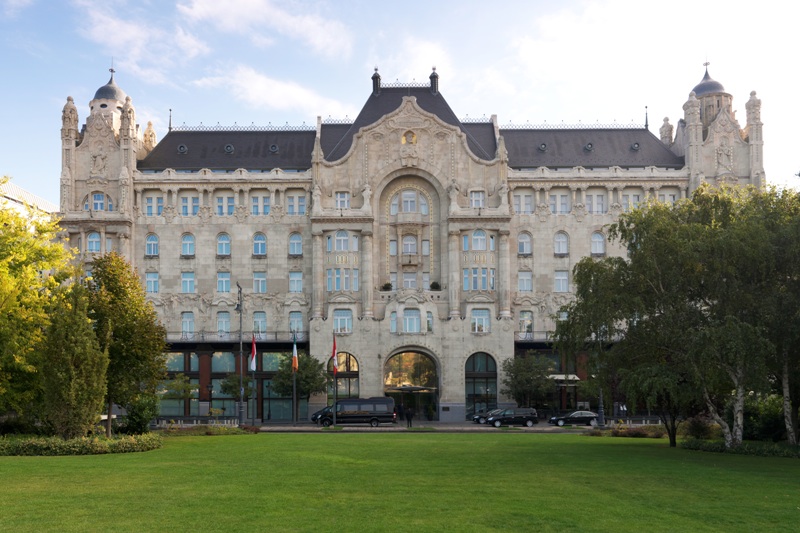 This return to Budapest was equally wonderful and my love for it remains just as strong. During my last visit I had the pleasure of staying in a hotel that's a perfect example of what I just described. A stunning building with many stories and rocky past. Although there are no rocky signs now, just the previous glory of this structure, the stories remain. I'm talking about the Gresham Palace that is the Four Seasons Hotel in Budapest. Gresham Palace is acclaimed as one of the finest Art Nouveau buildings in the world and I couldn't agree more. Not that I've seen every Art Nouveau building. It's just that I wouldn't necessarily gravitate to this style of architecture until I met this building. For me, there is nothing not to love. In fact, in all its grandeur, are signs of love all around!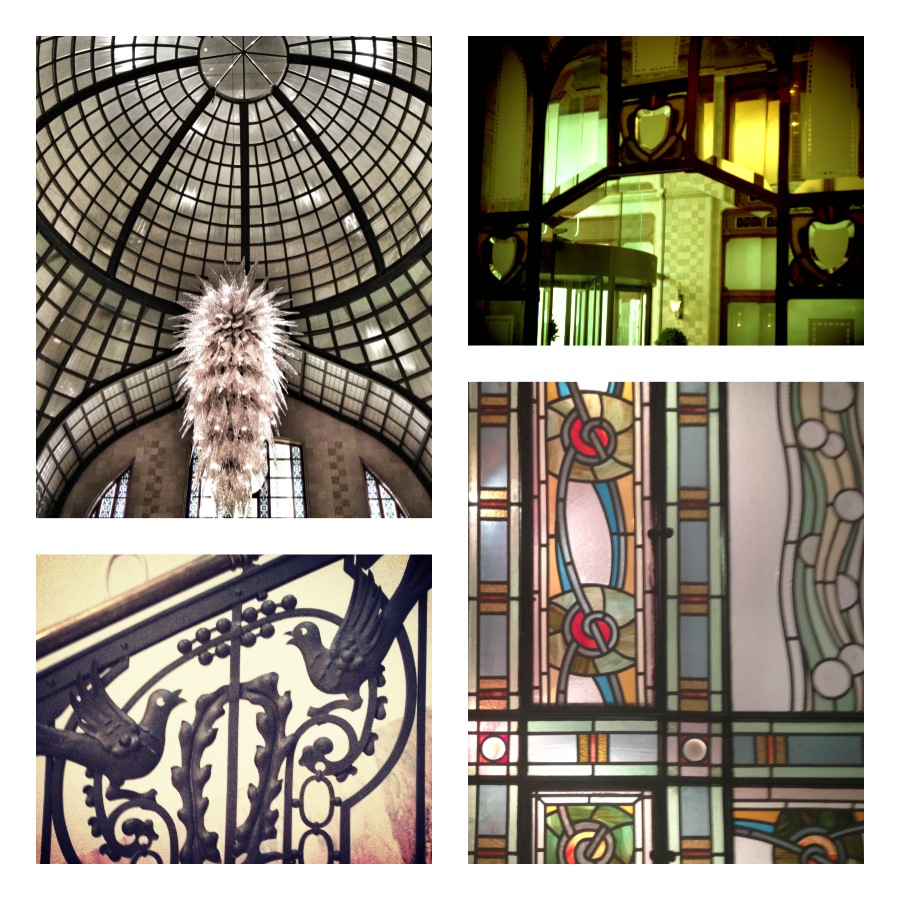 Located on the banks of the Danube on the Pest side, the Gresham Palace is over a century old and a historical landmark. The Hotel opened its doors in 2004 after a $110-million restoration of the property. Given what the structure had gone through, and the painstaking craftsmanship of the original details in mosaics, glass work, ironwork, ceramics, etc. it seems a low price to pay. Originally built as the luxurious foreign head office for the Gresham Life Assurance Company, when the building opened in 1906, it became Budapest's most prestigious address. The architect, Zsigmond Quittner, was a leading Hungarian architect at the time. Influenced by avant-garde artists in Paris and Vienna, Quittner was given free reign with Gresham Palace. Using vivid colors, themes of nature and the top craftspeople, Quittner created a work of art. The underlying tale is that his design was a tribute to a mystery love in his life. The Art Nouveau building was not only an office but also a residence for British aristocracy, a hot shopping spot with exclusive boutiques, home to a popular coffee house, it even once housed a Cabaret.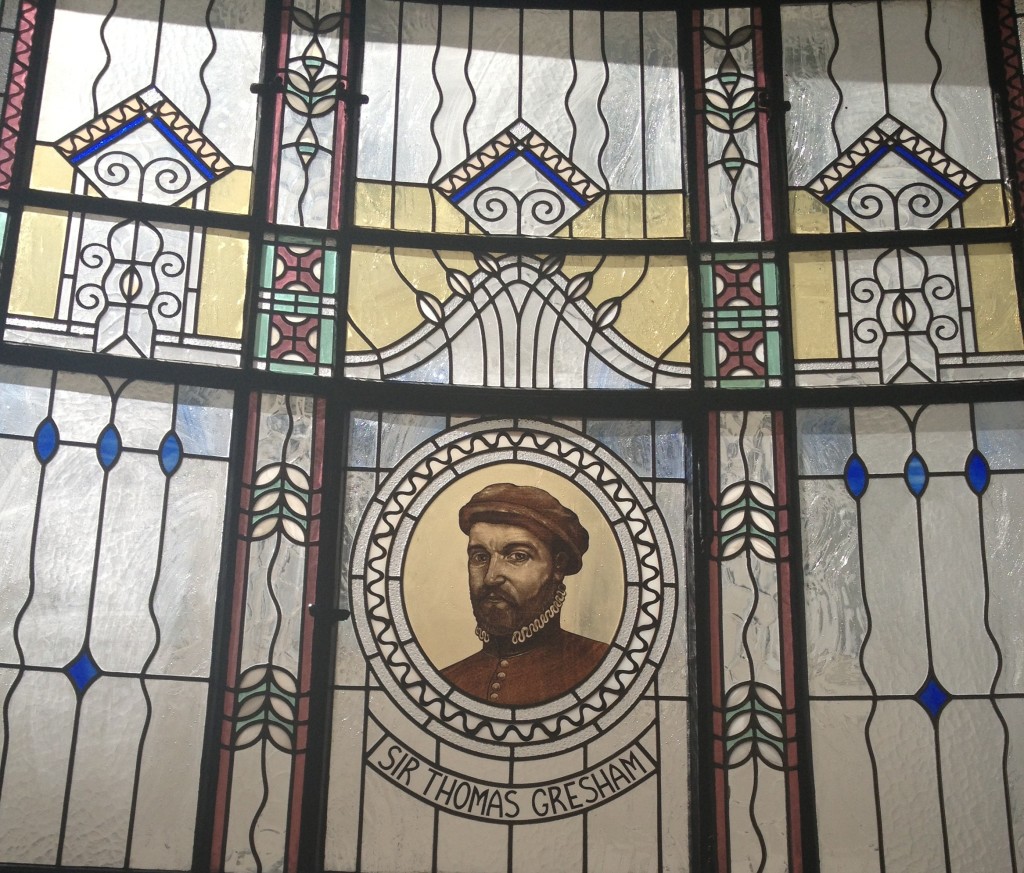 With the siege of Budapest during World War II, Gresham Palace was badly damaged. After the war the building was used for various other purposes but fell into a state of major disrepair. So much so it was almost lost. Thankfully, Hungarians loved this national treasure too and were able to partner with the fabulous Four Seasons to bring it back to its former glory. Of course there is all that one can expect in a Four Seasons property, luxury and modern conveniences, all tied with the elegance this structure holds. To me, it is so much more about the building than anything else. Four Seasons naturally takes pride in the 179 rooms, 17 suites Gresham Palace but so do local Budapest residents. And it is open for all to come in and enjoy. Located at the foot of the Chain Bridge in the heart of the city's business, art & entertainment district, Gresham Palace is near so many of Budapest's main sights. Visitors, however, might be inclined to just relax, step back in time and sip on some local Hungarian wine in the lobby lounge and famous peacock walking passage. Voted one of Trip Advisor's Top 25 Travelers' Choice Hotels of the World, Four Seasons Gresham Palace's Gresham Cafe has an internationally recognized restaurant and on the top floor of is the hotel's luxury spa inspired by Budapest's ancient bath & spa traditions. All this may make a visit more perfect. For me, nothing is more perfect than the love put into Gresham Palace again and again. I have that same feeling of love for Budapest. It's a place worth every effort.
A big KöSZ to Four Seasons Gresham Palace Budapest for hosting my stay. I've been in love with Budapest since we first met. Staying with you in a palace of love and hearts only makes my love that much deeper. You are perfection and completely 'Lola Approved'. The views here are mine!