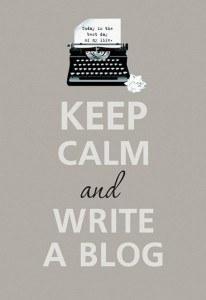 other travel blogs lola loves!
these are blogs that are LOLA APPROVED! hope you discover some you love too!!
happy reading! XO – lola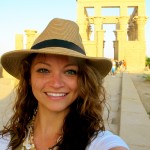 Angie Away Angie is an ex-publicist & girl-next-door turned world-traveling storyteller. She quit a NYC PR job to have travel adventures around the world – and has found them around every corner. Despite being drugged in Mexico, tear-gassed in Bolivia, robbed in Athens and brokenhearted in Bali, she's passionate about the journey.
LOLA ♥s Angie Away because she's adorable, adventurous & hilarious – sharing the good & the bad on her travel site.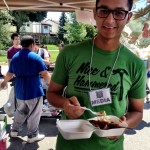 Belize Adventure Lorenzo runs a blog on Belize where he regularly dishes travel advice and features some of the best adventures you can have there.
LOLA ♥s Belize Adventure because it features some of the most interesting adventures you can have in Belize.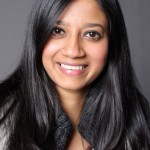 Butterfly Diary Charu is always in search of the perfect next destination and travels with her iPhone (Instagram junkie) and DSLR in tow. She writes about vegetarian food, cool destinations & the perfect spa treatment. She loves islands, especially Aruba, and is busy planning trips with her little one.
LOLA ♥s Butterfly Diary because she's a gorgeous lovely lady with excellent taste!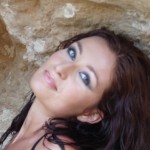 Crazy Sexy Fun Traveler Alex is a self-confessed crazy girl who made traveling the reason of her life. "I live to travel, I travel to live!" is her motto and she's not kidding one bit about it.
LOLA ♥s Crazy Sexy Fun Traveler because she's a kindred spirit in her love of warm weather, beaches & bikinis plus she's crazy & fun!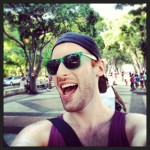 Discovering Your Truth Calan is a traveling multi-passionate spiritualist looking to inspire the world and have a great time doing it. Also he's gay and fabulous!
LOLA ♥s Discovering Your Truth because he's a fun, caring friend who is always looking for the positive!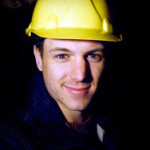 Engineer on the Road Where else can you find a handsome engineer with a sexy hard hat that blogs all things travel? Business or pleasure? Always the latter!
LOLA ♥s Engineer on the Road because he's my virtual boyfriend & first employee of Lola's Travels, hired to carry my bags & tell me I'm beautiful.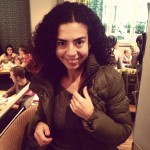 Flanerie Feminine Flânerie féminine chronicles a woman's stroll through the paradoxes of urban life. A former finance academic turned foodie flâneuse, Miret is based in Zurich and travels around Europe in search of the best veggie-friendly restaurants.
LOLA ♥s Flanerie Feminine because smarty pants Miret is making her travel dreams happen. I'm thrilled to call her a friend!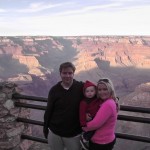 Flashpacker Family is a family travel blog that shares tales from the road, tips on travelling with a toddler and insight into location independent living.
LOLA ♥s Flashpacker Family because they are not giving up the traveling dream just because they started a family! Dig that!!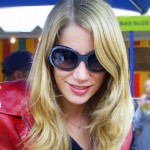 Foodie International Elyse Pasquale is a food and travel writer on the adventure of a lifetime. With a philosophy that food is "living history," and two years of more than 50 food-filled journeys and counting, Foodie International takes culinary tourism to a new, mouth-watering extreme.
LOLA ♥s Foodie International because she's a fun chick who's already taken me on an off-the-grid foodie experience & i can't wait for more!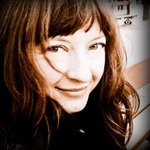 Jetting Around City Travel is dedicated to exploring cities and their culture. Edited by Pola, a Chicago-based traveler originally from Krakow, Poland. Traveling internationally has been a part of her life since she was 3 years old.
LOLA ♥s Jetting around because her passion for travel includes finding great eats, shops & music as well as seeing the best of the sights. She takes gorgeous photos too!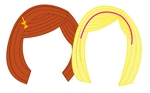 The Lazy Travelers One romantic and one wino, living and working in new york city but constantly lusting after the next big adventure. Weekend getaways, last minute trips, and lots of drinking."
LOLA ♥s The Lazy Travelers because they travel just as lola would! a little 'fly by the seat of their pants' they, too, are professional boozers!

I Live to Travel Raul has been traveling internationally for pleasure,  business or "for good" for over 20 years having visited over 50 countries in 6 continents & counting. His blog reflects his passion to experience the undiscovered world around him. Chocolate and wine aficionado too!
LOLA ♥s I Live to Travel because he's my official bodyguard, shoo-flyer & purse holder, that, & he takes lovely travel photos!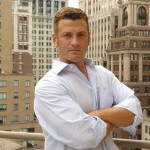 Lee Abbamonte – Travel Expert Lee is a travel writer, travel expert and the youngest American to visit every country in the world and has currently visited over 300 countries and unique destinations in the world!
LOLA ♥s Lee Abbamonte because he's badass traveling all over the world.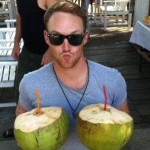 The Most Alive Ash Clark hails from Sydney, Australia and has worked in various occupations ranging from civil construction to the military. While most of the time he relies purely on his charm and cunning to make up for his looks, Ash spends a good portion of his time traveling as much as possible. You can also find his day to day musings from his current home of Berlin on BerlinOrBust.
LOLA ♥s The Most Alive because he's actually quite funny, dashing and a decent gent!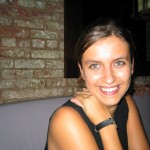 Mrs. O Around the World is excited by all good things in life and is the place to come if you want to know where to go for your next weekend or proper holiday getaway. Mrs O shares all of the best things she's found. She loves travel, loves people and shoes.
LOLA ♥s Mrs. O because she's one class act that's stylish & posh but always looking for a great value.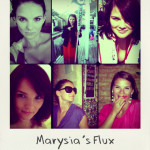 My Travel Affairs Marysia is a traveler by heart, jetsetter & nomad. Whether she's taking off with a backpack to India for three weeks, traveling in Spain for a half a year, spending a week in fancy Seoul, partying the night away in Beirut or eating a delicious hummus in Jaffa, she's always open to adventure.
LOLA ♥s My Travel Affairs because Marysia likes adventure just as much as Lola!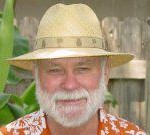 Nomadic Texan Mike is a writer, blogger, foodie and all around travel geek based in Austin Texas with the world at his feet!
LOLA ♥s Nomadic Texan because he's Lola's number 1 fan & well, he's an awesome TEXAN!

Poshbrood is a free, curated catalog of Mom-tested and Poshbrood-approved upscale hotels, resorts, inns, cottages & villas. Founded by mom of three, Elizabeth Thorp, Poshbrood has received many awards including: Red Tricycle's 2012 "Totally Awesome Award" for best family travel website and Babble's Top 25 Family Travel Blogs for 2011 & 2012. Poshbrood is a full-service travel agency, focusing on luxury family travel & an affiliate of SmartFlyer, a Virtuoso agency.
LOLA ♥s Poshbrood because it's a sassy, snarky & super resource for family travel. plus, i'm a sucker for all things POSH!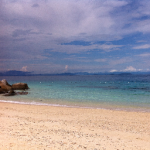 rtw Travel Guide Kate and Kathryn are embarking on open-ended travels in May 2013. First stop Hawaii!  Kathryn likes medical volunteering in Cambodia and Kate likes beaches and Broadway shows. Their preferred travel styles are flashpacker, slow travel, and renting apartments but they like the occasional night in a nice hotel.
LOLA ♥s rtw Travel Guide because K&K have a lot of similar interests to Lola! I'm no flashpacker but I'm down with the volunteering, beaches & nice hotels stays for a deal.

Scarlett Wonderland is a lifestyle blog for people who are fabulously imperfect, up for a laugh and don't take themselves too seriously. Jen generally reports on the funny side of traveling. After all, you have to be able to laugh at yourself!
LOLA ♥s Scarlett Wonderland because she's a cheeky gal who's just the right amount of inappropriate & always makes me giggle!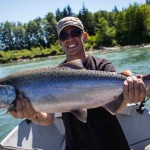 Stop Having a Boring Life is a travel blog started by Rob after leaving the corporate grind behind. Also found under Rob's realm of blogs are Travel with Kids Guide & Luxury Travel Digest where you can find traveling tips for families and luxury properties for the LUXE set.
LOLA ♥s Rob's 'realm of blogs' because they're FAB resources for all things travel. This dude is a hysterical Canadian currently in Costa Rica – heart him!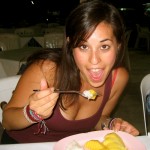 Travel Junkette Susan has been working ungrown-up seasonal jobs & traveling the world since 2008. She's passionate about sharing adventure travel and the seasonal work lifestyle with everyone. Her lofty life goals include taking the perfect jumpy pic on every continent & raising a gaggle of happy chickens.
LOLA ♥s Travel Junkette because she's funny & a new guilty pleasure discovery of mine!

Travelsquire.com is a digital magazine and travel planning service called The Travel Therapist. Founder of the Tweet up on Wednesdays from 5-5:30 EST called #TRAVEX
LOLA ♥s Travel Squire because the magazine has some of the best travel tidbits out there + i adore the quick & fun travel chat #TRAVEX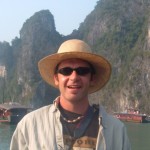 Traveling Ted TV Ted's blog is an adventure travel portal that is no idiot box. He likes to hike, canoe, ski, and international backpack around the globe bringing his readers along to share in his adventures while providing inspiration and tips.
LOLA ♥s Traveling Ted because he's a rugged outdoorsy man who's a super storyteller. plus, he looks great in a pink magical flying unicorns tee!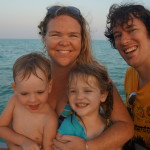 Travel with Bender They rented their house & dog, packed only 3 suitcases and now this family of four have been traveling the world. Leaving their Australian home in May 2012, with a 2 YO & a 3 YO, they were determined to make a lifestyle change beneficial for their family.
LOLA ♥s Travel with Bender because they are discovering new places for their toddlers with an open mind and an open-ended schedule!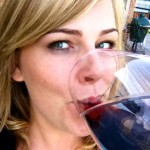 The Traveller World Guide Hoggasaurus and her drunken travel adventures. Sharing the ultimate guide to balancing tequila and tourism with her readers.
PLUS a few other ventures worth mentioning: Bringing you hotel & villa information from around the world Villa Dream Vacations  Travel Bay for the water obsessed and other travel tidbits. AND, finally, with a tagline like "don't get drunk, get awesome" who couldn't endorse Traveltimes-Mag your ultimate guide to party destinations!
LOLA ♥s The Traveller World Guide & these other sites because on a regular basis i find stories of inappropriate proportions with swearing that make me pee in my pants from laughter. oh, and practical traveling advice too.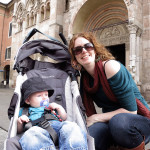 Walking on Travels Keryn Means created a site that gives hope to today's modern parent who doesn't want to stop their lives; they simply bring their kids along for the ride. You can find Keryn dragging her 2 boys around Seattle most days and across the globe several times a year.
LOLA ♥s Walking on Travels because nothing is stopping these parents from living the travel dream & teaching their kids the beauty of our world.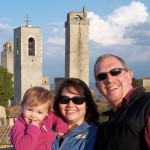 The Working Mom Travels – Francesca believes travel is a state of mind: we do not have to physically travel to far-off locales to have meaningful travel experiences; we can do so even in our hometowns. Along with her husband and daughter, Francesca also proves that it is possible to maintain a career, a family, & a travel mentality all at the same time.
LOLA ♥s The Working Mom Travels because she's a spunky go-getter that has the right attitude about life. why shouldn't you have it all?!

The World of Deej A 30-something with a passion for great hotels, restaurants, golf, and the adventures of travel. He drinks Manhattans… straight up, easy on the Vermouth, stirred not shaken.
LOLA ♥s The World of Deej because he enjoys the good life & he writes about one of my favorite places, Florida!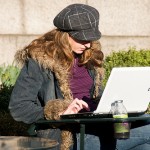 Worldette – changing the way women travel and the way women's news is presented. We believe in inspiring women to travel so they can experience freedom, confidence and independence. Ignite your travel life, make a difference, have fun.
LOLA ♥s this blog because it's about women doing kick-ass things all over the world and cheering each other on. YAY us!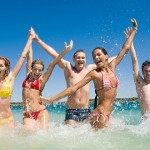 World Hotels Guide, Fun Food & Travel and CheapOair: the trifecta of blogs offering information about all things travel.
LOLA ♥s these 3 blogs because who wouldn't want to have fun, food and travel staying at a posh hotel after flying cheaply to get where you are going?!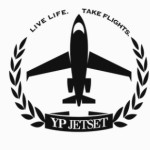 YP Jetset Alex and Antonio focus on luxury and loyalty travel for the Young Professional. "Our Generation is the Most Mobile in History. Embrace it." is their motto.
LOLA ♥s YP Jetset because they appreciate travel the way Lola does. Oh, and the two A's are kinda hot too!