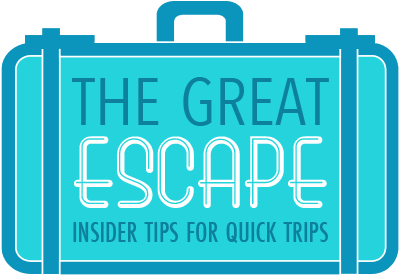 Welcome to Montreal in Quebec, Canada – the "City of Saints"
Montreal is a city of contradictions, really, if you ask me AND it's precisely why I really really like it. You know because it keeps you on your toes!! Known as the "City of Saints" because of its once close ties to the Catholic Church, Montreal went through a "Quiet Revolution" in the 1960's that brought about secularism and liberalism. Montreal loosened its ties to religion and "The City of a Hundred Steeples" slowly saw many church doors close and religious service attendance go from 90% to as low as 10%. This is just one example of how this city is proud of its past but changed its course in history.
Filled with European charm and blend of North American energy, Montreal easily is one of Lola's faves! Named a UNESCO City of Design, Montreal is just one of 3 in the world, the other two are Berlin & Buenos Aires. Also known for its love of festivals, pretty architecture and amazing food scene, I particularly liked that Montreal is SO French. I finally made my way up to Montreal in February, during the height of winter and just in time to celebrate all things FUN this great city offers in the freezing cold. I cannot believe it took me this long to discover such a fabulous city so near to me (only a 5 hour drive from Boston) and I'm thrilled I made it a 'Great Escape'.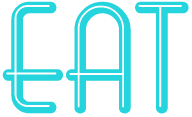 Mile-Ex
Open just a year now, Mile-Ex Restaurant was casual resto I tried out for lunch. Loved that it had a small, simple menu and a few specials. As a person that can be overwhelmed by a lot of choices, I think less is often more. Do a few things and do them well. In the up-and-coming neighborhood of Mile-End known for its cultural diversity & all things cool, you can definitely tell this is where the young hipsters hang. I had the MOTHERF*****BURGER for $9 accompanied with a Belgian beer. Delish!
L'Assommoir
L'Assommoir is quite a treat for the cocktail lover and foodie alike. Located on a charming street in Old Montreal, I particularly enjoyed this spot on a blustery winter evening. As you enter L'Assommoir you are surrounded by mahogany wood tones and warm lighting with a very hip vibe. Offering over 300 varieties of mixed drinks, there isn't anything they cannot create to satisfy a cocktail snob. Known for their ceviche, the grilled meats selections were quite tasty too. L'Assommoir also has DJs on the weekends. Tres Bon!
Bouillon Bilk
On the fray of the recently revamped neighborhood, Quartier des Spectacles, you can find the fun and trendy Bouillon Bilk. You may hear people warn not to be scared by its location or let the minimalist, rustic decor steer you away. Locals say it's one of the best meals you can have in the city. That's something when Montreal really has a great food scene. The service is impeccable and the food is delicious and inventive. With a good selection of wine and beer, Bouillon Bilk is an unexpected surprise that Montrealers say is TOP NOTCH and a super value to boot.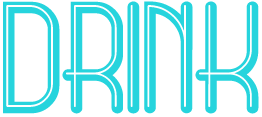 Sarah B.
During my visit to Montreal, I was actually celebrating my birthday and there wasn't a more delightful place toast a new year to moi than Sarah B. Absinthe Bar located in the InterContinental Montreal. Let's just start with the bar's tagline… "Pure sexytude. Where the Green Fairy may be met in a suave atmosphere". OUI, I like it. My evening consisted of a private room & private absinthe tasting. Very VIP and parfait for Lola's birthday. Sarah B. is named for Sarah Bernhardt, an infamous French actress known for her impulsive and eccentric nature that makes her an interesting enigma today. Sarah Bernhardt visited Montreal several times to perform and is closely tied to the historic Nordheimer building, adjacent to where the bar is housed.
Casa del Popolo
Casa del Popolo, also located in the trendy Mile-End district, is a funky hipster bar with relaxed decor. I really liked the tin ceilings you can see pictured here. Mile-End is also considered a 'hot bed' for the Montreal indie music scene. You can find many DJs and bands performing here at Casa del Popolo. FYI, it's a cash only bar.

Big in Japan
The "popular with locals" Japanese brasserie, Big in Japan, is located on the busy Boulevard Saint-Laurent. More like a speakeasy, once you enter Big in Japan, you will forget about the world outside. Known for its great cocktails, sake, of course, is on the menu too. Part of the hip decor are the liquor bottles affixed to the ceiling creating a cool design effect. One thing to note, it can be somewhat difficult to locate Big in Japan. It's the red door next to Patati Patata.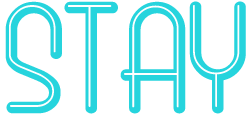 InterContinental Montreal
Located in the Quartier International between Old Montreal and downtown, InterContinental Montreal is a luxury hotel that invites its guests to a world of elegance and comfort. InterContinental Montreal's 357 rooms are stylishly contemporary with touches of warmth, perfect for my wintertime stay. You can find on site their French brasserie restaurant, Osco! as well as the unique and alluring, Sarah B. Absinthe Bar. Of course, when you are a 4-Diamond property you can also expect to find amenities like a fitness center, spa & salon as well as 24 hour Front Desk service. Most of all, I truly appreciated the hospitality and attentiveness of the staff. One of a kind!
Hotel Le St. James
Hotel Le St. James, known as 'THE PLACE' for the jetset crowd as well as the famous, is housed inside a historical landmark building dating back to 1870. With 60 individually styled rooms and suites and located in the heart of romantic Old Montreal, St. James has everything you can expect in a top property like uber-luxurious furnishings and sleek sexy style. St. James has a state of the art gym and wonderful spa known for its personalized service as well as top-rated restaurant, XO, which offers modern and innovative cuisine. Hotel Le St. James is a multi-award winner being named on Conde Nast Traveler's Gold List and given CAA/AAA Four Diamonds both in 2011 AND it's received a Forbes 4-Star Hotel award every year since 2003.
Hotel Chez Swann

Centrally located in Montreal's downtown area, Hotel Chez Swann is a funky 23 room boutique hotel that's truly an experience. Taking inspiration from the spontaneity of the stage, Chez Swann is more art driven than design driven. Each room at Chez Swann is uniquely decorated with eclectic colors & materials taking guests to a scene of grand allusions. Very Lola if you ask moi! I love the fact that it feels like an art exhibit that's ever-changing. No room for boredom here. Oh, and another detail to note, continental breakfast is included with your stay.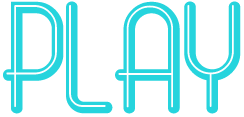 Spa
The Scandinavian spa Bota Bota can be found docked at the Old Port in Montreal. Once a ferry boat, Bota Bota transformed this space into an uber chic spa with minimalist decor. The idea behind Bota Bota is to capitalize on the relaxing and invigorating virtues of water by alternating between hot and cold in the water circuit. Even on an icy cold day, one will warm up and get some of the most sublime views of the St. Lawrence River and city. I had an absolutely fabulous honey & sugar body scrub treatment while visiting. I also enjoyed a glass of traditional ice wine. C'mon, why not?!
Ice Skate
To get to know Montreal in the wintertime, one HAS TO partake in some of her outdoor activities. Down in the Old Port you can find ice fishing and ice skating. In other parts of the city you can go snowshoeing and cross-country skiing. I was truly impressed with this winter wonderland of fun and that locals and tourists alike were out and about enjoying it.
Igloofest
Each winter throngs of electronic music lovers dance under the stars at the Quays located in the Old Port of Montreal at Igloofest. I wasn't scheduled to stay for this part of the weekend but a massive snow storm on the East Coast kept me in Montreal a day longer. BOY am I not sorry!! What a ball I had drinking and dancing in all my winter gear with the locals. (I told you Montrealers like to have fun regardless of the temps) Igloofest features some of the best local and international DJs and is surely one of the hottest things to do on a winter evening in Montreal. Running 4 winter weekends, I was thrilled to shake my boa & even get the event's publicist, Francois, #lolafied!
A note of thanks to InterContinental Montreal for giving me an excellent press rate at their lovely downtown hotel. I cannot imagine a better place to spend my birthday!
And merci to Tourism Montreal for outlining such a tres fantastique itinerary! You helped me fall in love with Montreal even in the wintertime, which is really saying something as a warm-weather gal! Looking forward to my return to your fabulous city. As I wrote before, you very well could be my home away from home, Montreal. You are most definitely 'Lola Approved'!!
PS – some of these fun photos are a la my friend, Anita from Travel Destination Bucket List, who helped to put this FAB trip together.