There are many ways to rack up miles to use for plane tickets. I have a couple of credit cards I use to collect them. While there's a lot of thoughts around how best to do this, the other challenge with the air miles game is how best to use them. Last summer I was on the other side of the globe needing to get home and had no plane ticket. BUT I did have a big stockpile of miles and some flexibility. This is where I Fly With Miles came to my rescue.
After I finished the EPIC Mongol Rally, I was over in beautiful Bali but wanted to get back to Boston by Labor Day weekend. While I would never say no to a business or first class ticket it is definitely not my mode of flying transport. I'd rather spend my money other ways. However, I Fly With Miles was able to get me business class flights from Bali to New York City for a minimal amount of miles used and small taxes and fees out of pocket. It really opened up my eyes to the opportunities of using miles and the benefit of having someone to help me navigate the mileage system.
I worked with Mike from I Fly With Miles who took into consideration minimum legs, working with partner airlines for luggage ease, least layover time and best use of mileage. For example, I flew from Bali on Singapore Airlines in business class to Singapore. It was awesome to go to the check in and not be in a long line to check my luggage. Also, my 3rd leg was going to be on Air India, both airlines are part of the Star Alliance, so my bags could be checked in Bali all the way through to New York. What a huge hassle relief. Finally, flying business class afforded me lounge access which was also nice for the layover parts of my long journey home.
Besides the spacious seating, wonderful customer service, delicious meals and electronic outlets that made me giddy, my favorite part of my journey home was being met in Delhi by a Singapore Airlines representative to insure my way through security and transferring to the Air India lounge without any issues. He was so friendly and helpful – I didn't expect this level of care. What a wonderful way to travel.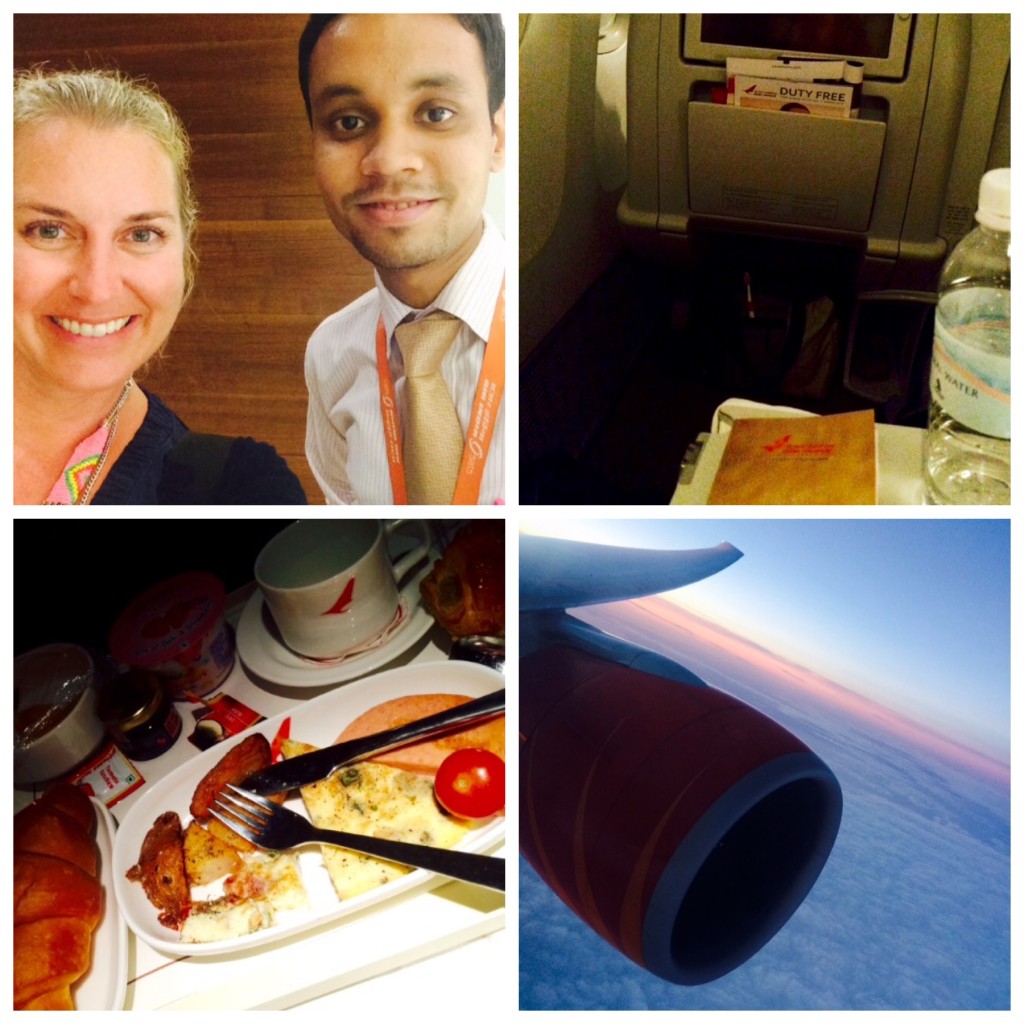 In all, it was 78,000 miles I had to put into partner airline programs to sort out my return. I had these points in my American Express Membership Rewards account and Mike with I Fly With Miles told me what frequent flyer accounts to create (if I didn't already have them), how many miles to place where and if any needed to be transferred elsewhere. Baggage fees were included because of the class of service. All I had to pay for was a one-way ticket home from JFK New York and the taxes/fees associated with using the mileage for a ticket. Out of pocket, it cost me less than $200 to fly back from Bali to Boston.
Check out I Fly With Miles and all that they can do for you and your stockpiles of miles. Who has time to figure that out? It's a small consulting fee toward their frequent flyer booking service, that's it. I'd rather just think about packing my bags and spending my hard-earned money on some yummy meals and a swank hotel. Don't  you agree?!