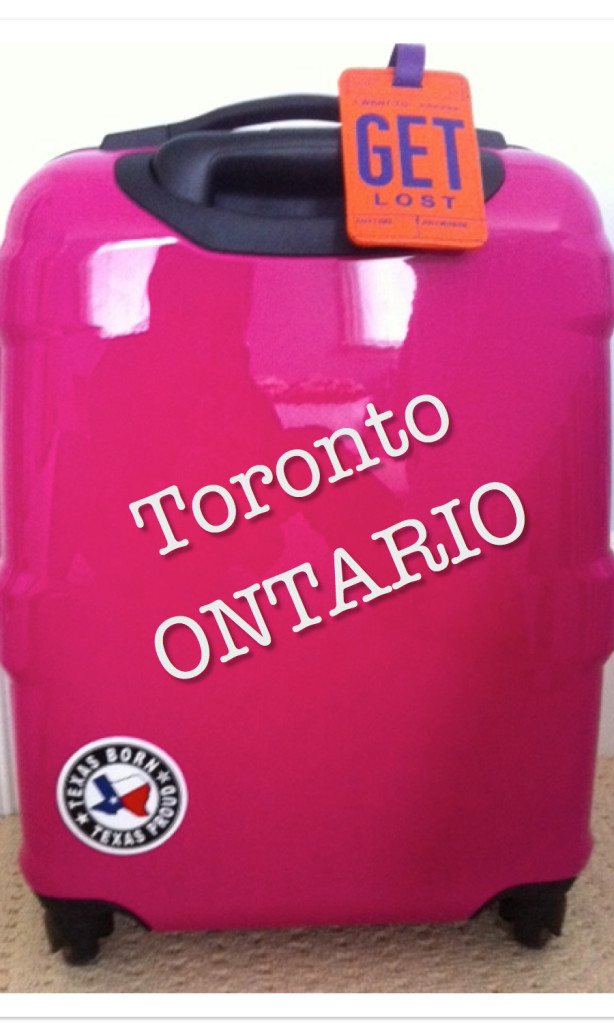 Toronto is now known as North America's 4th largest city. Flying into Toronto, I would have thought it was the largest. The skyline of buildings seems to go on FOREVER. Once really in downtown Toronto there are enclaves of different neighborhoods with different personalities, which are fun to discover. One of my favorite things about Toronto is that it is a water city, located on the Great Lake – Lake Ontario. It almost seems like the city is on the ocean! Toronto has so much to offer it might not be fair to only give it a One Day Stay but I can say you won't be lost for options in all varieties of dining, drinking and doing even if just for one day.
DROP YOUR BAG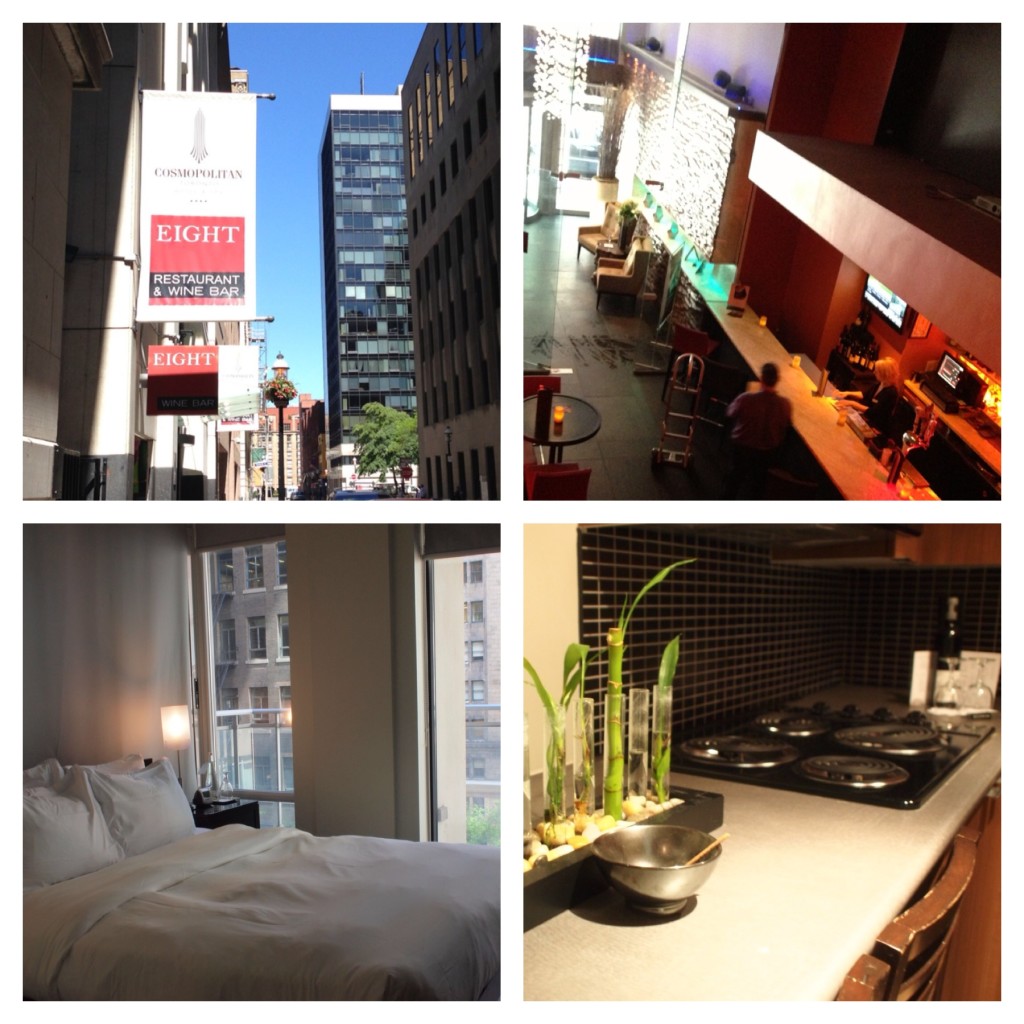 Part of the Skyline Hotels & Resorts group, Cosmopolitan Hotel Toronto is a perfect place to drop your bag! Located in the heart of Toronto, you can easily get to anything in the city while enjoying the comfort of one of their 65 luxury studio apartment style rooms complete with a kitchen. It's like a home away from your home. The staff is also extremely friendly and helpful. Don't miss out on the spa or the wine bar!
DO

One of the best times I've EVER had was going to a drag queen show at Woody's in "The Village" – a super friendly gay neighborhood in Toronto. Located on Church Street, I was game to try something new. I had no idea I'd be dancing to fun tunes and complimented so many times in one evening. Who doesn't like being told repeatedly that they are gorgeous?! Just sayin'! With DJ's nightly, Woody's offers other kinds of entertainment but the drag queen show, for me, was just perfect.
DRINK
Let's just say I had an overly ambitious cocktail crawl outlined for my time in Toronto. Although I did have a drink at Four Seasons and Shangri-la, my favorite place was The Hazelton ONE Bar and Patio. The place was a bit more cozy than the other two and the crowd was fun. Located on Yorkville, ONE Bar is known for hand-crafted cocktails made with infused vodkas & fresh local produce. MMMM!
DINE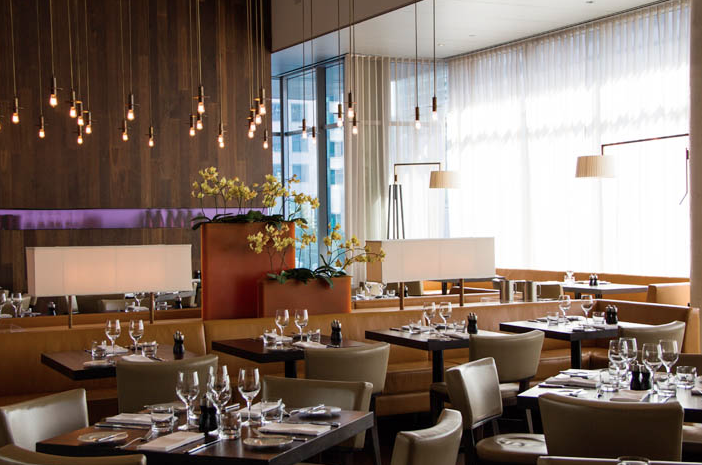 Luma, one of Oliver & Bonacini's many famed restos in Toronto, is located inside the TIFF Bell Lightbox – which is home to the Toronto International Film Festival, and is one cool restaurant and space.  Luma's menu features Canadian artisanal cuisine using the finest local and regional ingredients. I went with the Niagara Gold Beef Burger and it was absolutely delish. I'm a big burger fan so I'm not always that easy to please. Let's just say it had the perfect combination of extras in bacon jam, thyme and garlic aioli, niagara gold cheese and chili pepper fries. TO. DIE. FOR. Also, I really loved Luma's decor – so bright, airy and cheerful.