PCAMBODIA
i know what you are thinking… either there's a silent P in the word Cambodia or lola has lost it and no longer knows how to spell! there's NO silent P. the 'lost it' part, well, the world can be my judge!
when i reflected on so much of what i saw and learned in my two and half weeks in Cambodia many of the adjectives and objects, as it turned out, began with the letter P. of course there are plenty of other words that describe this fascinating and wonderful place too.
here are some P Cambodia words: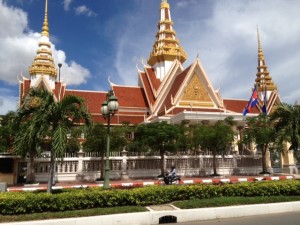 PHNOM PENH – the capital city of Cambodia.
POOLS – little sanctuaries of water can be found throughout the country.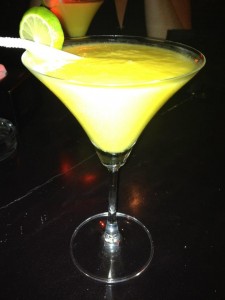 PASSION FRUIT – found in cocktails, smoothies and salads everywhere.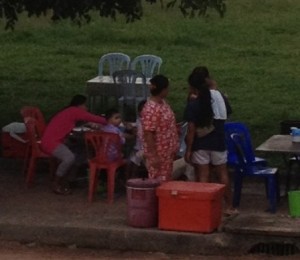 PAJAMAS – not just for nighttime! pajamas are a daytime fashion statement in Cambodia.
PRAYERS – incense & candles burning everywhere for the spirits that have passed on.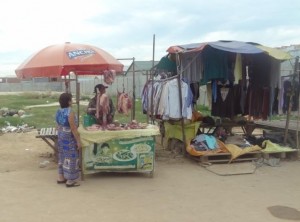 PIGS – crossing roads, hanging from street carts, served as an offering to ancients in prayer for rain.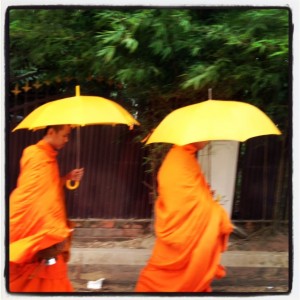 PEACEFUL – quiet soft-spoken people. buddhist monks are everywhere in Cambodia.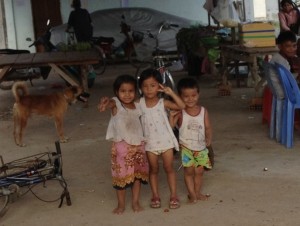 PHOTOGENIC – beautiful people with gorgeous smiles who enjoy having their photo taken.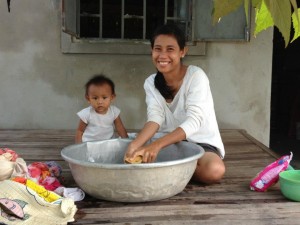 POSITIVITY – despite their difficult past and slow path forward, people have an overall positive attitude.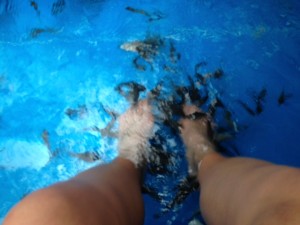 PEDICURES – fish pedicures are a common practice in Cambodia.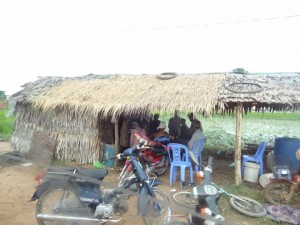 POOR – people are living in poverty.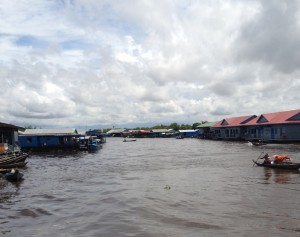 PRETTY – once you get over the culture shock you can see through the differences in lifestyle and find the beauty. the beauty of the thatched roofed houses and hammocks swinging. the painted cement block houses. the brightly colored scooters. the multiple different tuk tuks. the store front after store front offering the same things that suddenly become pretty.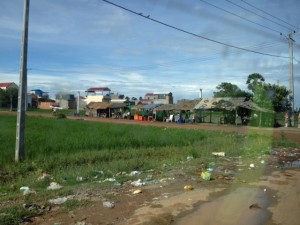 POLLUTED – not only are there trash pollution problems but the trucks and scooters everywhere burning god knows what kind of gas certainly doesn't help with air quality.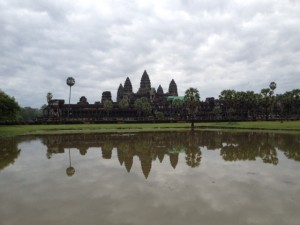 PALACES – from the royal palace in Phnom Penh to the temples of Siem Reap, there is beautiful architecture everywhere in Cambodia.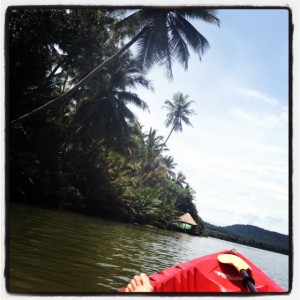 PALM TREES – it is tropical, let's not forget, and this added bonus only made lola love Cambodia more.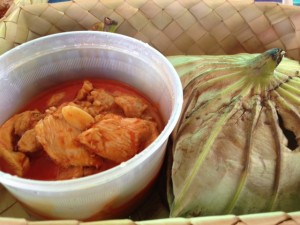 PENANG CHICKEN – a meal i frequently had & loved while in Cambodia – yum.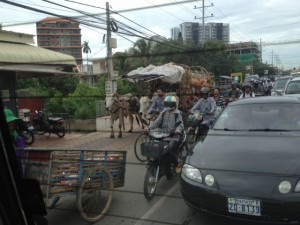 PEOPLE – people everywhere. sprinkling the streets, sidewalks, country roads. sitting in their thatched houses – smiling & waving back at you.