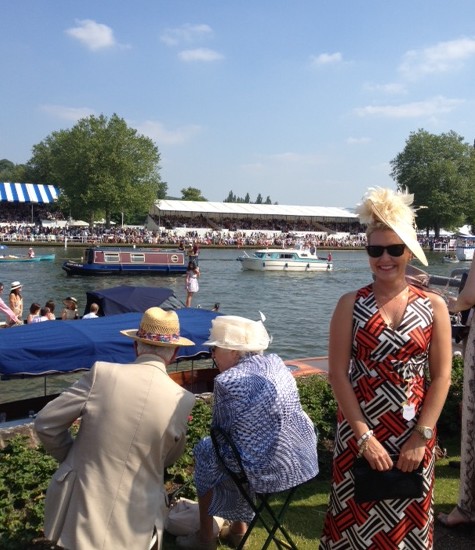 There are a few things in life that would make this Anglophile's dreams come true. Things like being in the presence of the Queen. Being named a Dame. Having Centre Court seats at Wimbledon. AND attending the Henley Royal Regatta in style. Thankfully, this regatta season did not pass without my Henley Royal Regatta dream coming true!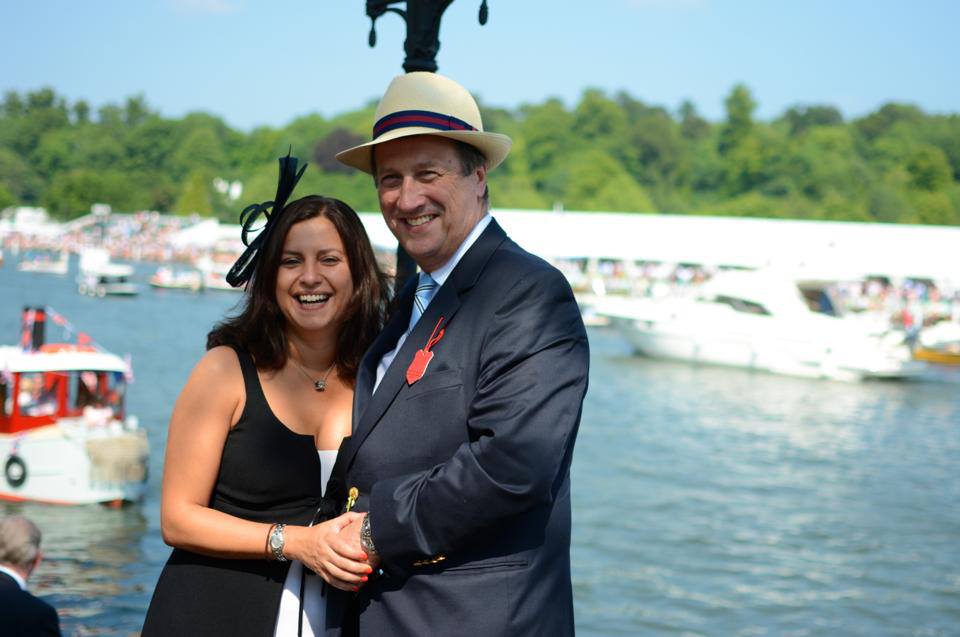 I can thank my wonderful hosts, Mr. and Mrs. O, for making this possible. Yes, I had to get myself to the UK but, besides that, the rest was sorted out for me. It's a good thing because while anyone can walk the banks of the Thames, you can only be in certain enclosures (read VIP areas) if you are sponsored by someone. I like to think I'm important but, let's be honest, I'm not British, therefore I'm not! I'm just a British wanna be. I did do my best to look the part and not embarrass my lovely hosts. You see, there are rules and regulations for the enclosure VIP areas.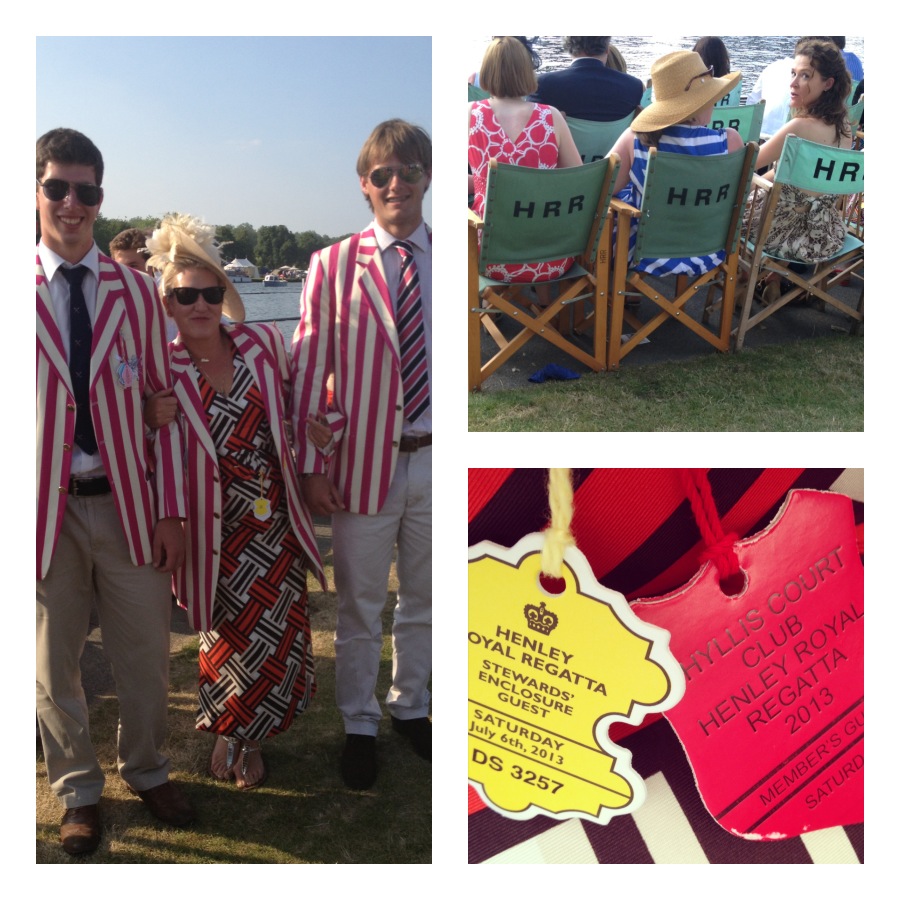 If you are wondering why this is…I think it's simple tradition. The Henley Royal Regatta was first held in 1839 and I think the dress code reflects those gentler times. Hats, coats, ties & fascinators! For me, it was like dressing up in a costume but so fun nonetheless. Now, I'm sure you are wondering if I was able to make any other English dreams come true. After all, it is called the Henley ROYAL Regatta! The answer is no. No royal sightings for moi even though every reigning Monarch has become its Royal Patron.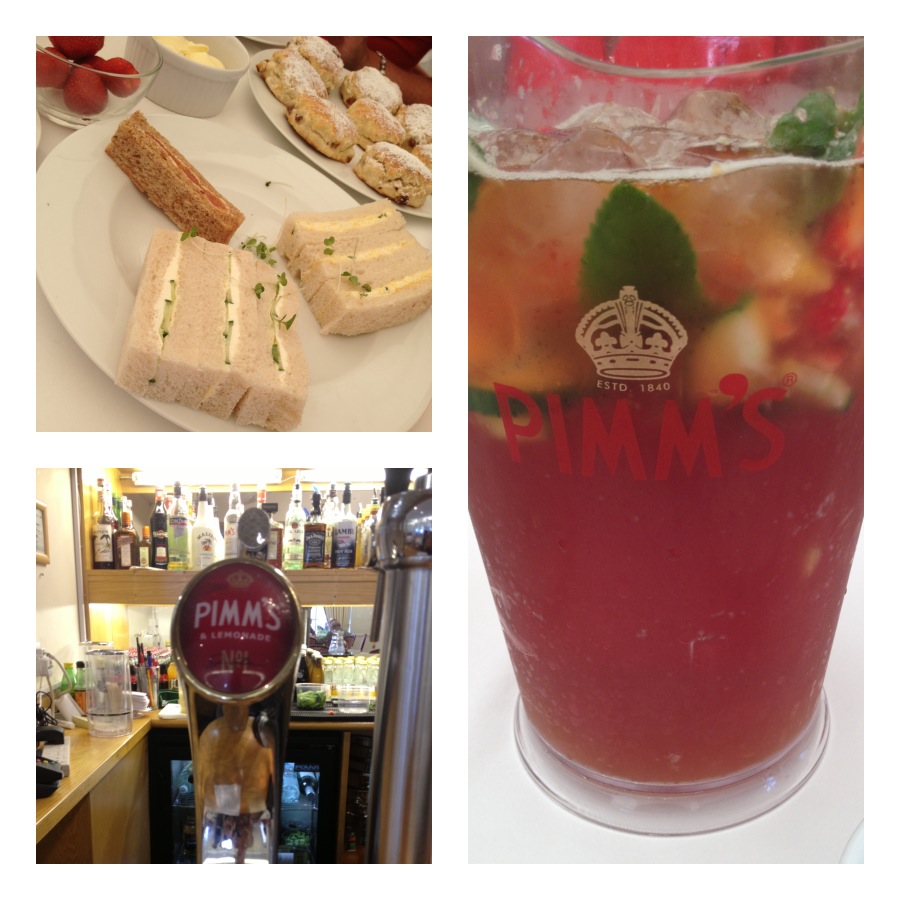 Other traditions that were the order of the Regatta day were Pimms, of course, and afternoon tea. Both of these things are NOT a common practice for me so it was also quite a treat. Here in England at events such as the Henley Royal Regatta, they actually have Pimms on tap! That was truly something for these Yank eyes to behold. I was very impressed to say the least.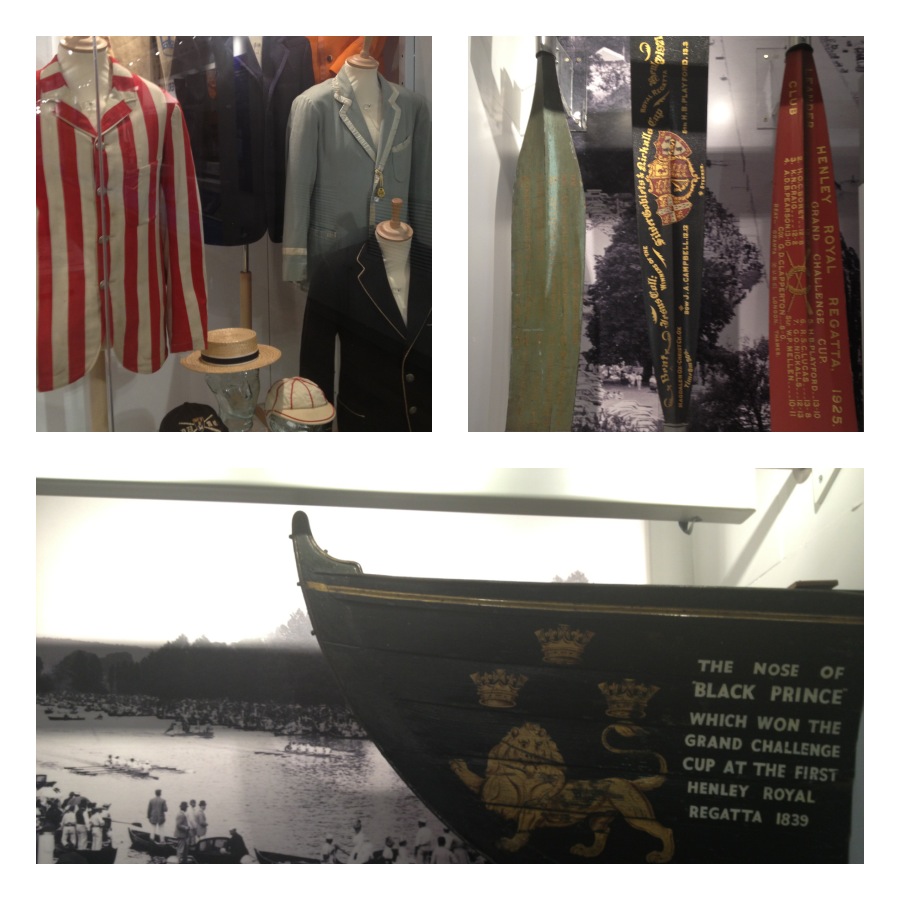 BUT if you are not able to attend the Henley Royal Regatta, don't despair. You can get your regatta fix in other wonderful ways. For one, if you visit Henley, you have to make time to tour the River & Rowing Museum to appreciate the town's long history, pride of rowing and its regatta regalia. The River & Rowing Museum has a great interactive display for anyone of virtually any age to enjoy. I loved seeing the various regatta paraphernalia like oars, trophies, rowing jackets, even a boat from the first Oxford/Cambridge University Boat Race. Oh, and let's not forget Olympic rowing history as well including a London 2012 Olympic torch!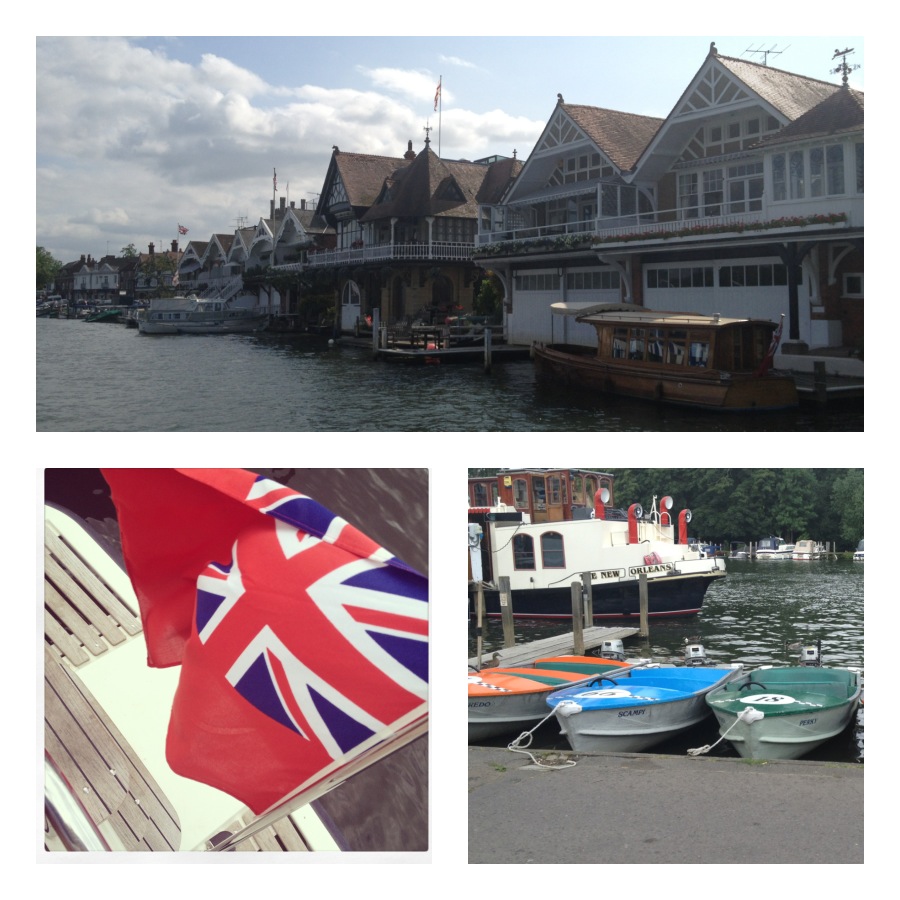 Another great way to get in the regatta spirit without attending the regatta is to take a boat ride along the Thames River. There are lots of options available along the riverfront but to do it in real regal style, one should hire the Hobbs of Henley Linssen Yacht! What a stunner of a vessel. If I've said it once, I'll say it again – if you are visiting a town on a body of water, you have to get out on it to see things from that perspective. I think it might be my favorite way to discover a place. Being in the lap of luxury aboard the 'Jacqueline IV' didn't hurt the view either! Henley and the River Thames are really such special places not to be missed when you visit the United Kingdom, Royal Regatta or not.
Admission to the River & Rowing Museum is £8.50/Adult, £6.50/Children 4+ or £26 for a Family of 4. Charter rates for Hobbs of Henley's 'Jacqueline IV' Linssen Yacht start at £1500 per week for March/late October and up to £2500 per week for July/August.
I was the lucky guest of Mr. & Mrs. O and their dear friends, Hobbs of Henley and the River & Rowing Museum. It's safe to say, this outing was right up Lola's alley (hello, it's SOOO English) and completely Lola Approved. I hope to make it a tradition of my very own.