Iceland has been on my to-do list for a while now and when I heard my pals, Captain & Clark, were heading that way, I promptly invited myself to be a third wheel. Fortunately for me, they didn't say NO! Next week we will be exploring this mystical country that all three of us have never visited and we're all very excited.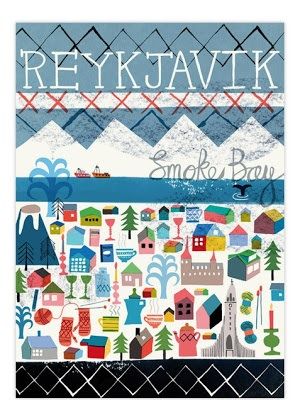 Thanks to Sixt Iceland for setting us up with a vehicle so we can get out into the countryside and do a bit of a road trip. We will be staying at various types of accommodations through Icelandic Farm Holidays from guesthouses and farms to more traditional hotels and cannot wait to get a sense of the locals there. We also plan to do a glacier hike as well as hunt for the Northern Lights with the tour company Arctic Adventures. AND no trip to Iceland is complete without a visit to the Blue Lagoon, which is supposedly a great cure for jetlag, so guess what we'll be hitting upon arrival! 😉
You'll be able to follow along on our Icelandic adventure through the hashtags #IceQuest and #SexyIceland because we'll be live posting on all our social channels since we're being given wifi through Trawire for our journey.
I'm so happy to be making Iceland one of my special trips this year, checking off a new place in the world I've never been. It will also be a fun-filled time because of traveling with my amazing friends. BUT I'll tell you a secret, I think I'm excited most of all to meet the Icelandic people. I have never dealt with a more helpful, welcoming and gracious bunch as I have through planning this trip, including our Icelandic ambassador, Tiny Iceland. I just might never want to leave!
Follow Lola on Instagram, Twitter & Facebook