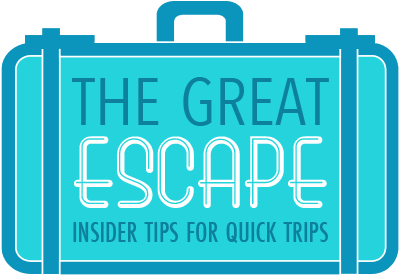 Welcome to Cabo San Lucas, Mexico
Cabo San Lucas is a city at the southern tip of the Baja California Peninsula and is listed as one of the top 5 vacation destinations in Mexico. Located on the Sea of Cortez, Cabo San Lucas or Cape Saint Luke has almost picture-perfect weather year round. Offering all kinds of accommodation options, a wide range in dining and any activity you can dream up, it's easy to see how Cabo San Lucas is a Mexico top spot for a couples retreat, family vacay or girls getaway!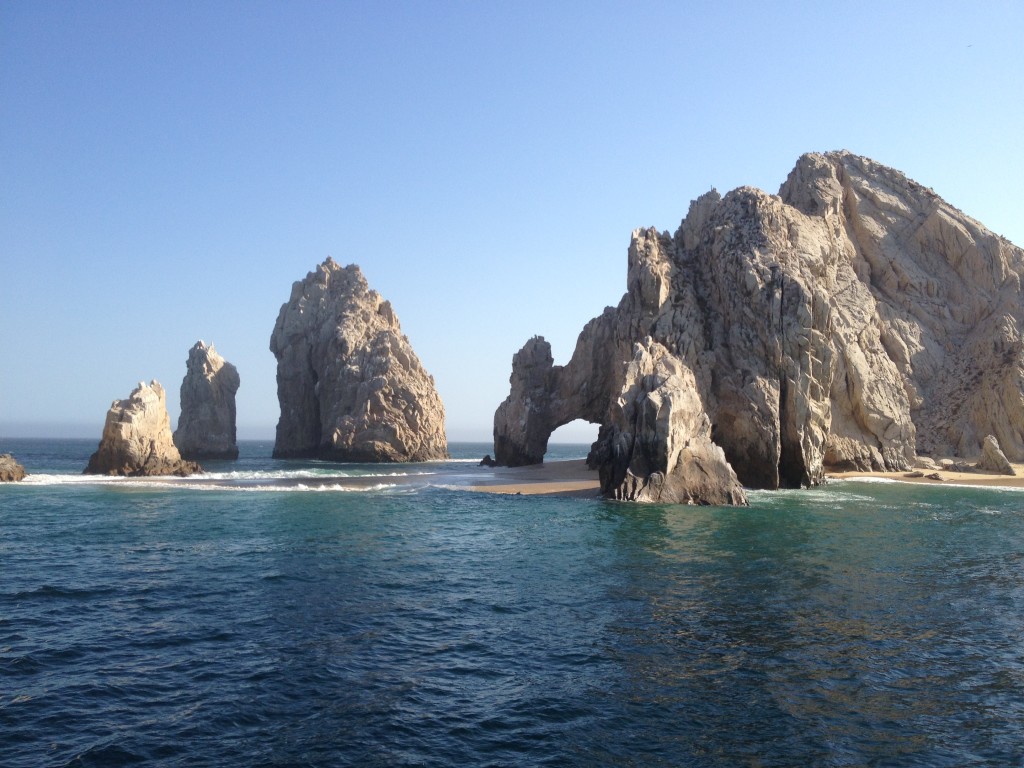 This visit was actually my second to Cabo San Lucas but much has changed since I was there many years ago and only for the better. It can be quite a haul from the east coast but I truly feel it's worth the time investment. Anyone could be happy here, whether you're a beach goer or an active sort, and I'm thrilled I made it a 'Great Escape'.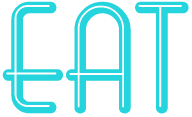 Edith's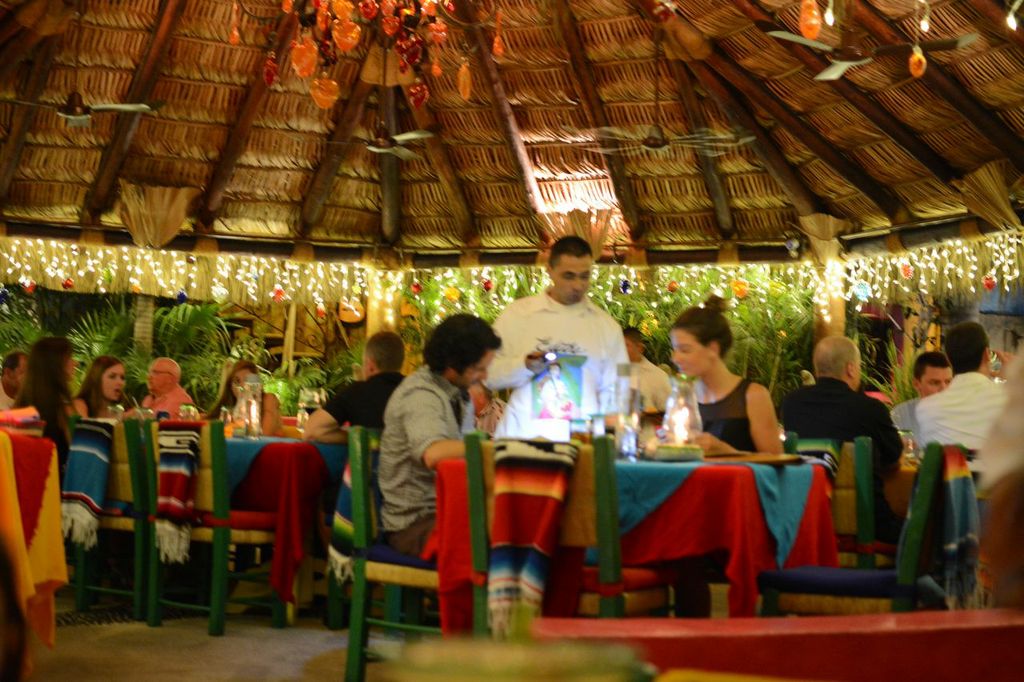 Located just steps away from Medano Beach, Edith's is a charming restaurant with a rustic Californian decor and vibe. Not only did I love the festive lanterns and candles scattered about, but the food, made with local ingredients, was amazing. I went with my usual order of enchiladas and was not disappointed. It probably didn't hurt that the tortillas were hand-made.
Bar Esquina
Bar Esquina at Bahia Hotel gives Mexican food a Mediterranean twist. Bar Esquina uses locally grown products, fresh fish from the Pacific & Sea of Cortez and the best meats cooked on a mesquite grill. Great inventive cocktails and live entertainment in the evenings make it that much more appealing. I love a good hotel scene and one sure fire way to guarantee that is to have a bar and restaurant that is a destination not just for the hotel guests but locals as well.
Guaycura Todos Santos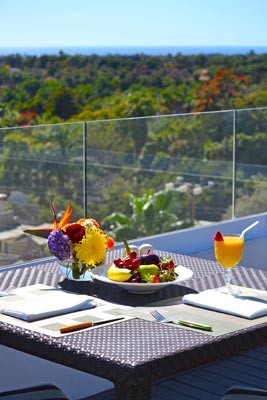 At Hotel Guaycura Restaurant, member of Small Luxury Hotels of the world, you can take in the sunset on the terrace, while sipping a refreshing cocktail by the pool. Dining alfresco is always fun especially while eating delicious Mexican/Mediterranean influenced dishes. Big on localized fare, Hotel Guaycura is fortunate to get its food supply from the nearby ocean and Todos Santos' farms. The fresh fruit margaritas are to die for!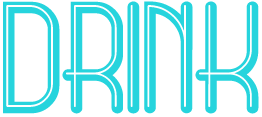 Nikki Beach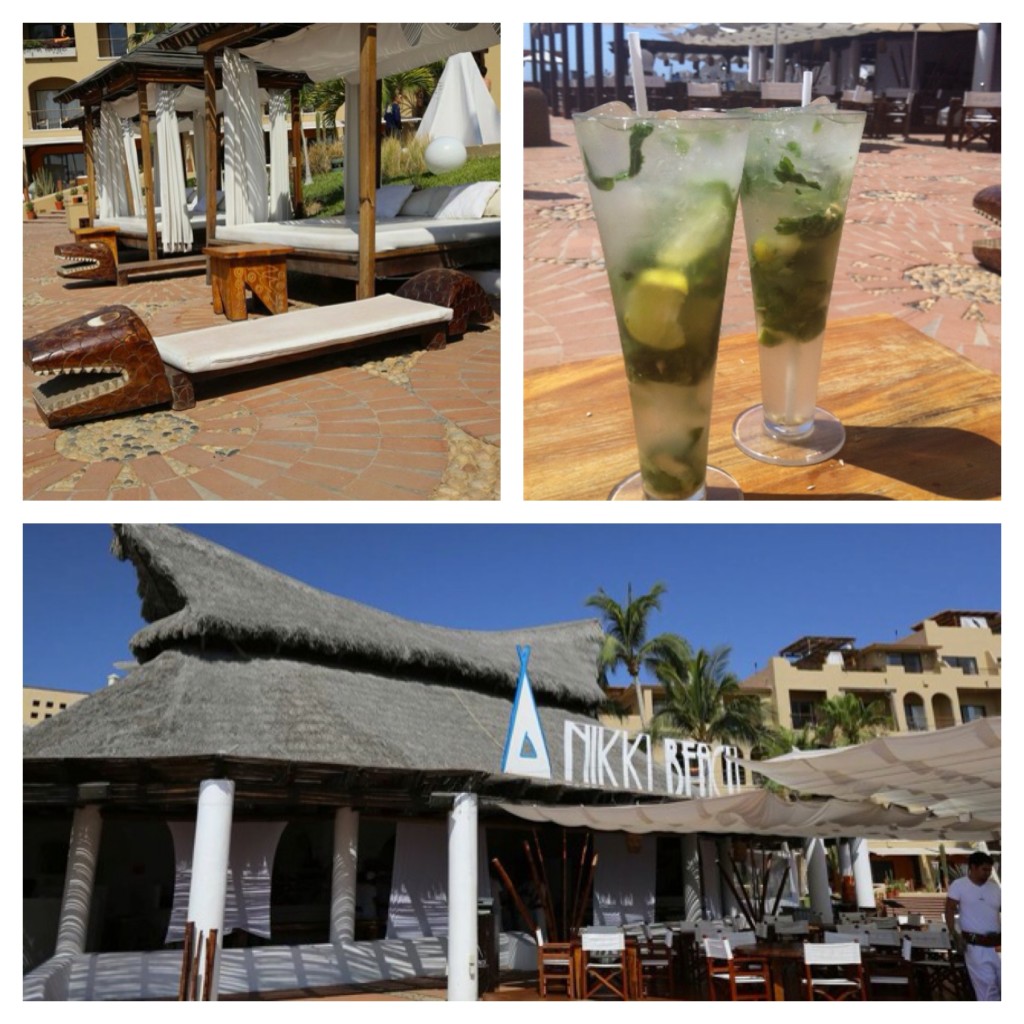 It's tough to beat a lazy afternoon, lounging on a poolside daybed, being served endless mojitos like they do it at Nikki Beach Cabo San Lucas. Located on Medano Beach at ME Cabo, this Nikki Beach has the same sexy vibe of the jetset see and be seen crowd as the others I've visited. I didn't witness the live music but, if I had, I'm quite sure I would have enjoyed that scene too.
The Office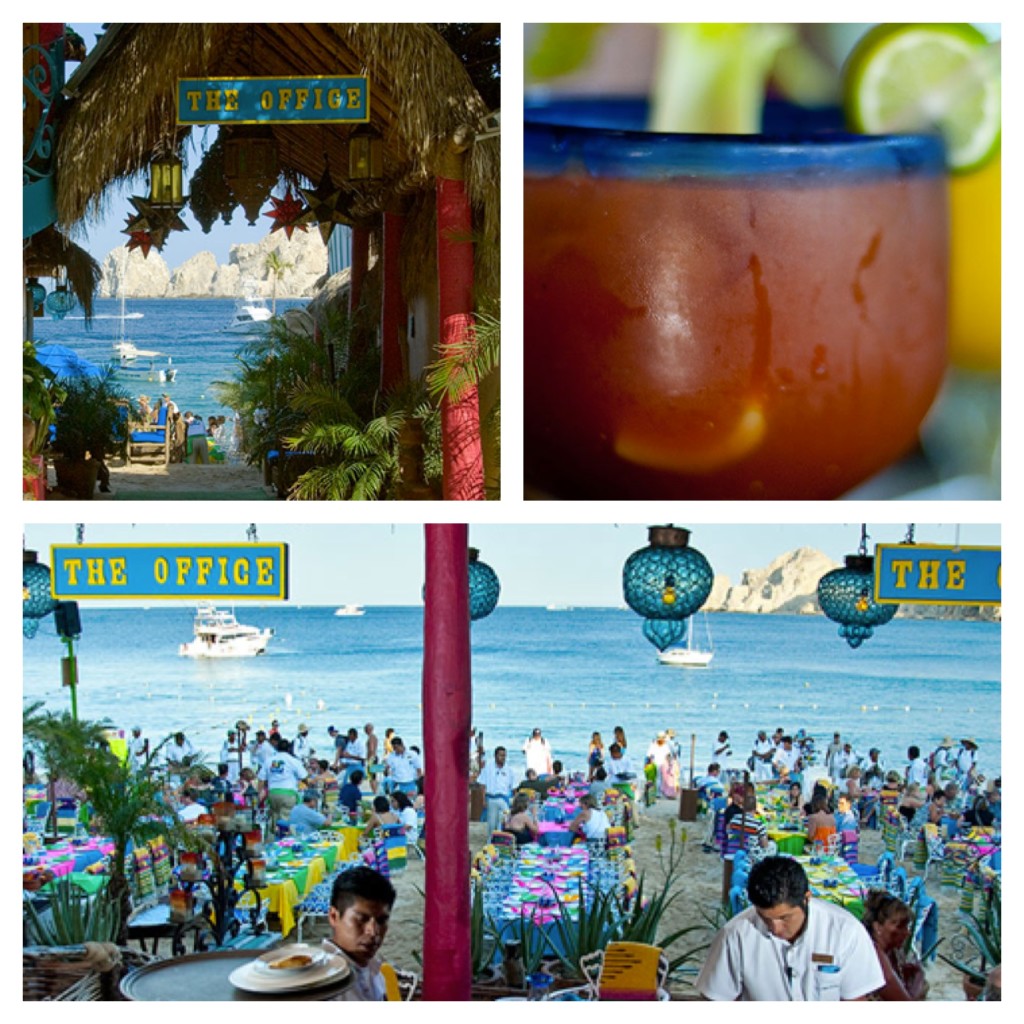 Now, if you are looking for a great place to have a drink right on the beach, The Office is your spot. Nothing like having a cold one, while your toes are in the sand, watching the world go by and listening to the waves. It's casual and cool and definitely a must visit of Cabo! Yeah, I wanna be there right now too.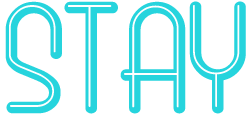 Bahia Hotel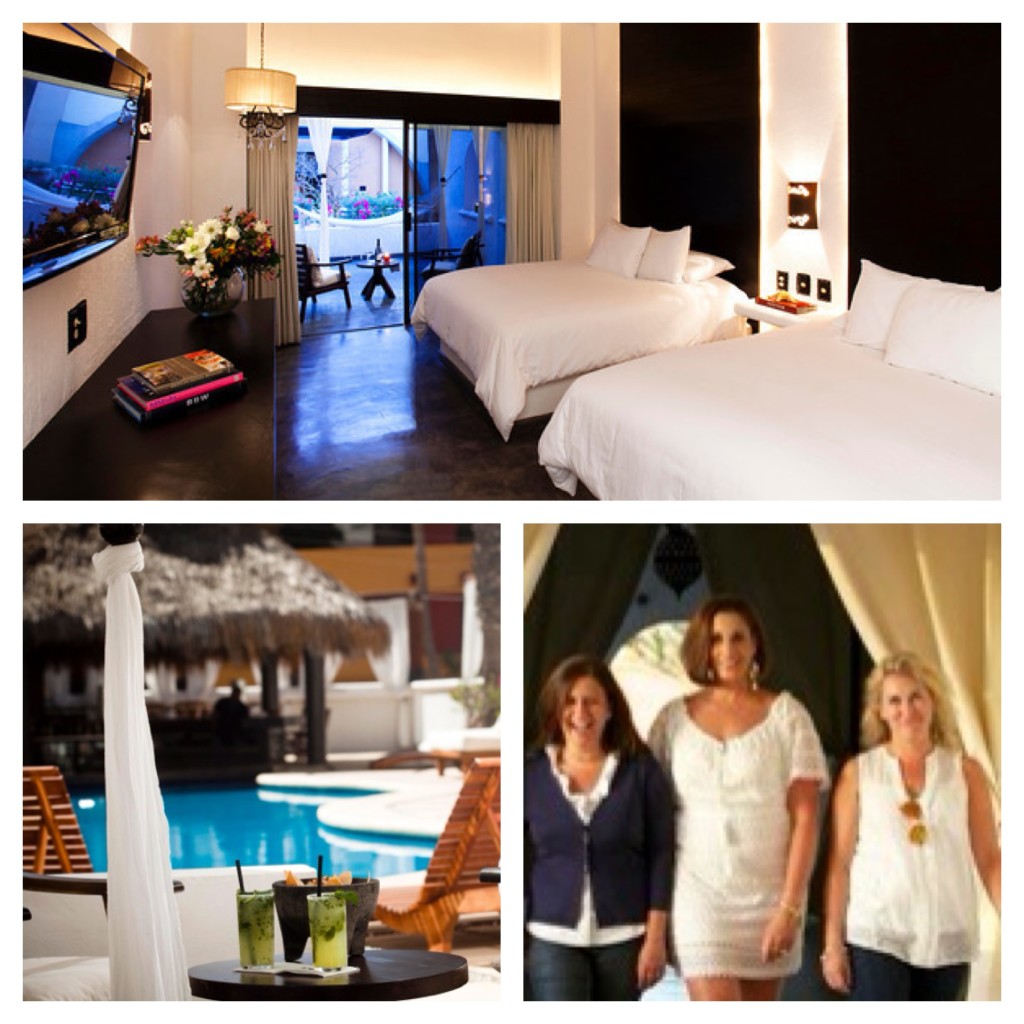 Bahia Hotel and Beach Club's urban-chic style is completely inline with my vibe and you can feel the great attitude as soon as you step on property. I think it's a combination of the crisp white flowy décor and the warm welcoming staff. I literally wanted to say ahhhhh when I walked in to the Bahia. This 85 room boutique hotel is located in the heart of the Medano Beach District which means you're located steps from the most swimmable beach in Cabo, a whole host of activities as well as the best restaurants and nightlife.
Hotel California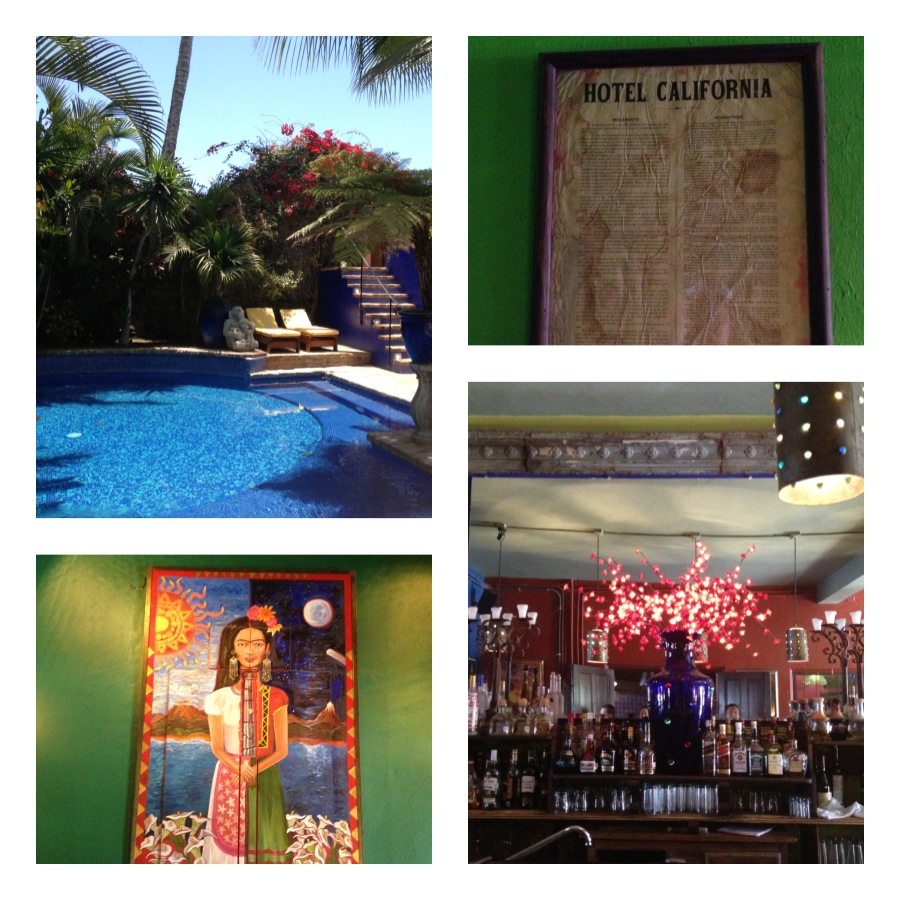 Located in the sleepy town of Todos Santos, it is rumored that Hotel California is the very one the Eagles wrote a song about. Urban myth or not, this eclectic 11 suite hotel is full of charm and has a great little restaurant on property too. Todos Santos is an artist community that has many galleries and artisan store fronts. Hotel California couldn't be a better fit with its one-of-a-kind style. PS – the pool area is secluded and special.
Las Ventanas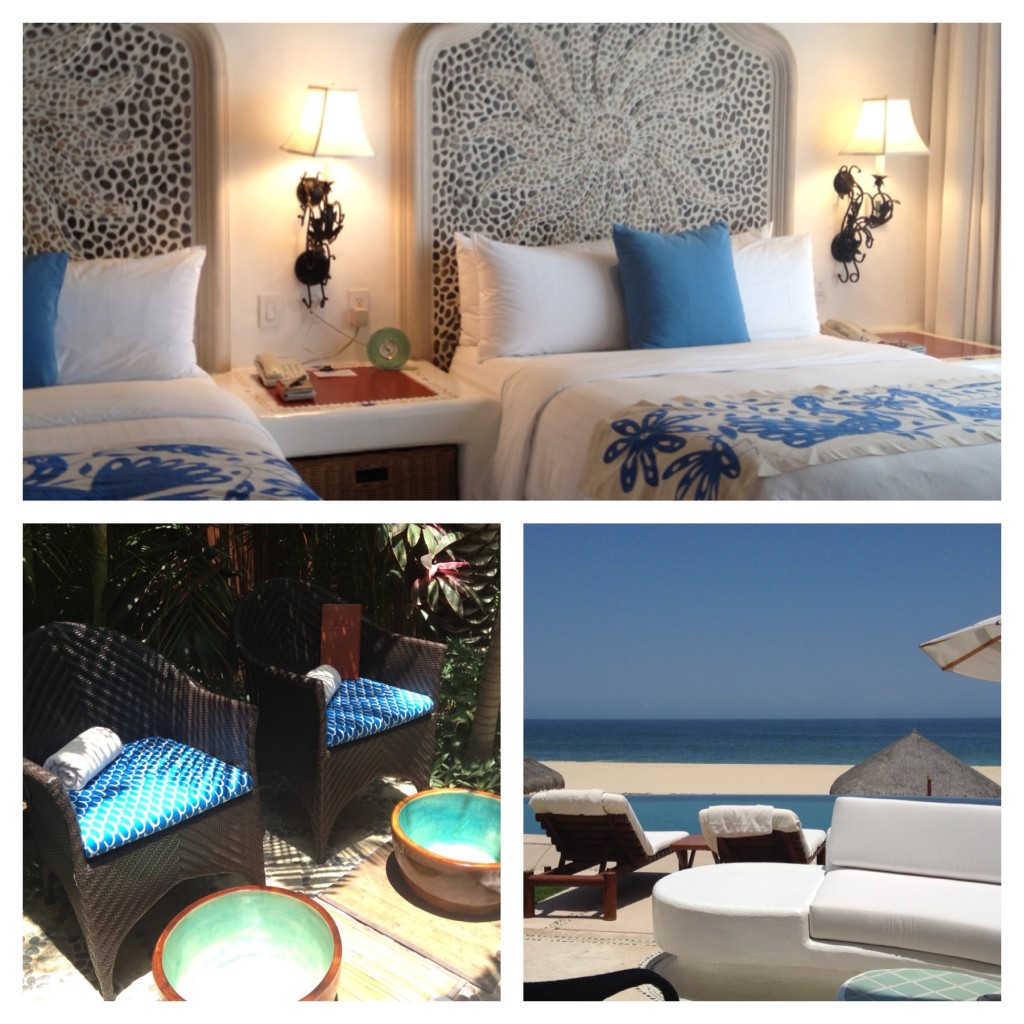 Las Ventanas al Paraiso is a lovely little slice of paradise 2o minutes outside of Cabo San Lucas. The AAA Five-Diamond awarded property has expansive suites, amazing culinary options and The Spa at Las Ventanas, which has been named one of the World's Top 50 Spas by Tatler. You can tell this desert beach hideaway is perfect for couples and those wishing to get away from it all. It is a very special property, indeed, with thoughtful touches present throughout the resort.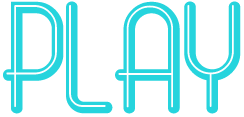 Sunset Cruise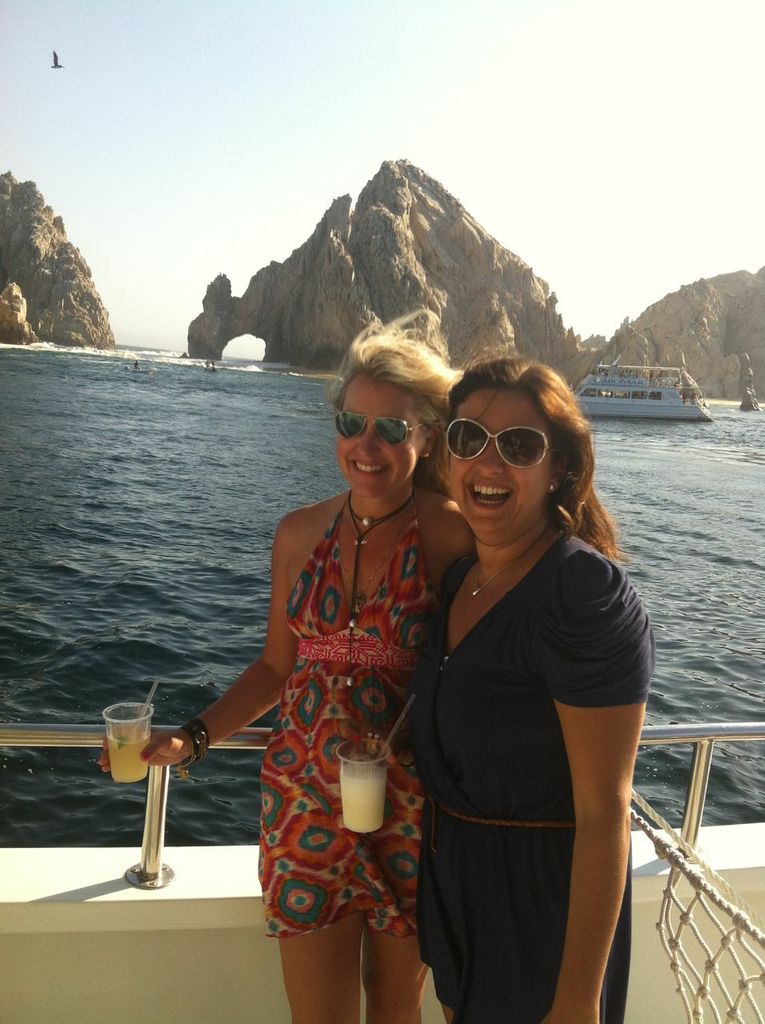 I always say when you are visiting a destination with a body of water, you have to get out on it to see the place from another perspective. A sunset cruise aboard Sun Rider is a perfect way to accomplish that and more. The 2.5 hour long cruise includes a Mexican buffet, open bar, fun music and dancing. Plus, of course, the best sights to be seen of Cabo, like the famous Land's End Arch, Lover's Beach and the million dollar villas on the rough Pacific side of Cabo San Lucas. I definitely enjoyed the free-flowing margaritas and shaking my groove thing while aboard.
Stand Up Paddleboard
CABO SUP is the first Stand Up Paddle Board Club offering lessons, rentals and guided tours on Medano Beach, Cabo's most swimmable beach. This was my first foray into Stand Up Paddle Boarding and I absolutely loved it. I took a guided tour to Lover's Beach at the Land's End Arch. As they say at CABO SUP, there is no right or wrong way to Stand Up Paddle. Just get out on the water, enjoy nature and have fun.
PS – CABO SUP features the only Academy of Stand Up Paddleboard certified instructors in Baja.
Cabo Open of Surf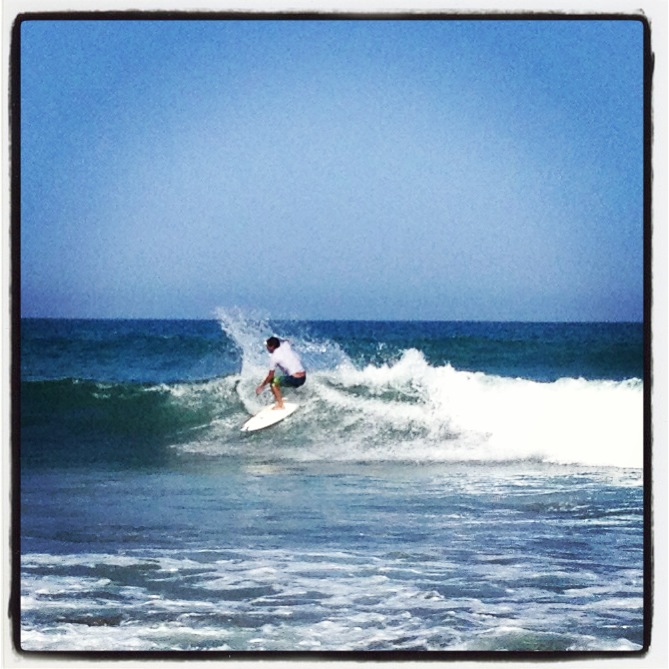 The CABO OPEN OF SURF is a week-long newish event to Los Cabos where the destination is positioning itself as a niche location that's all about surfing and the surf lifestyle. Located at Zippers – Costa Azul, obviously, you will find a surfing competition going on there. Also a part of  the Cabo Open of Surf is a music festival. I quite enjoyed my afternoon lounging on the beach, sipping a cerveza, watching the surfers and people scantily clad stroll by while tunes were playing in the distance. This year's dates are June 16-22, 2014.
Rates for CABO SUP group guided tours are $30USD. Rates for Sun Rider's Sunset Cruise are $68USD per person.
A HUGE GRACIAS to Bahia Hotel and Beach Club for hosting and arranging such an outstanding itinerary! You are most definitely 'Lola Approved'!!