YES Miami IS my favorite place, true… but what happened that time when I got stuck there accidentally and ended up with NO clothes except what I had on?!
It MAY surprise you, this is the story of how Lola was a flexible traveler that rolled with the punches. You see, in the earliest days of January I went down to Miami to see my lovely dear friend, Mrs. O Around the World, who happened to be stateside for the New Year. She figured she could convince me to go to Miami since it IS my go-to place. She was right. However, like any typical New England January, I had a massive snow storm to contend with. Worry not, I was determined to get down to South Beach and the warmer climes even if it meant 12 hours behind schedule.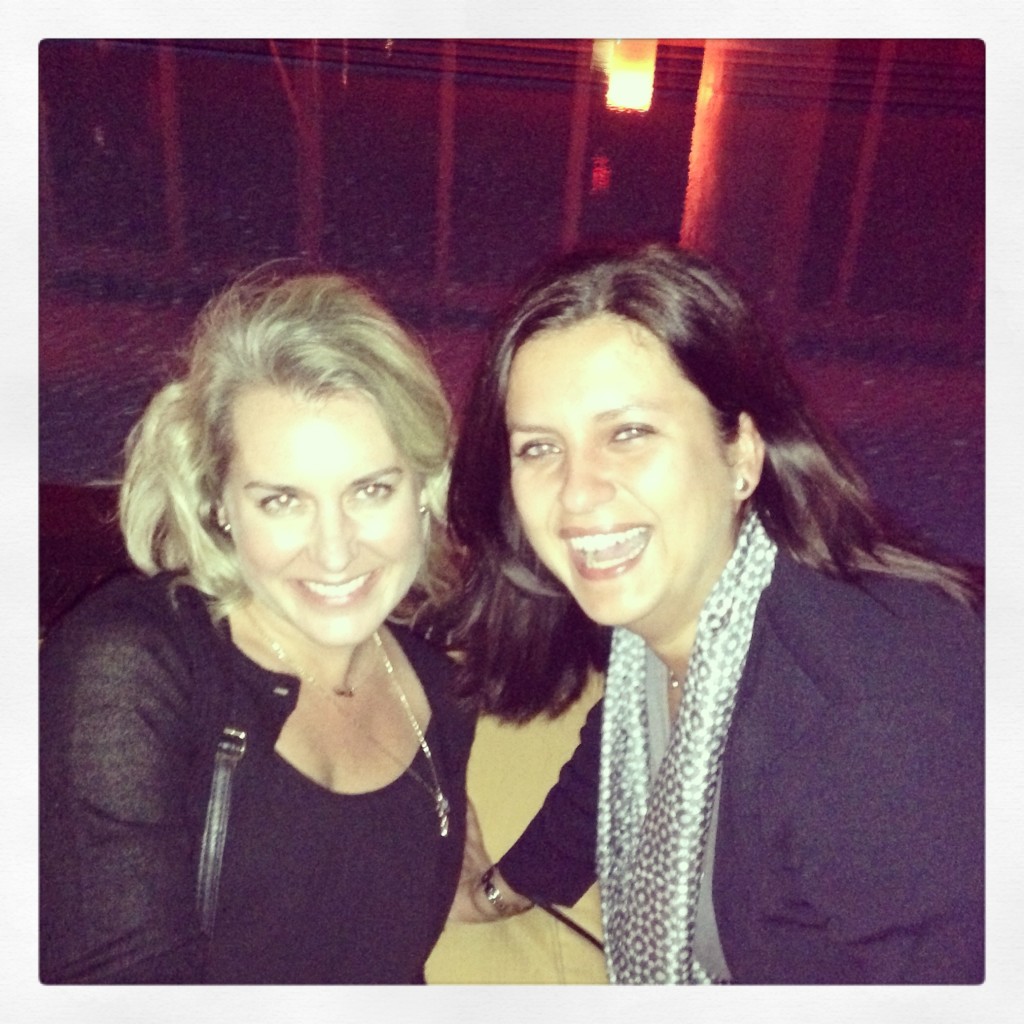 While it wasn't the usual sunny Miami I know and love, I still managed to have a super time AND the sun peeked out for just a bit on Sunday before my flight home. Off to the airport I went and once there, learned that my flight to Boston was massively delayed due to icing on the planes. Long story short, I was forced to flit between gates, restaurants and bars while waiting for my plane to leave. Not departing until 8pm (supposedly) I made my way back to my gate at 7:40 to learn they had given up my seat. You see, I may have beaten 'Hercules' the snowstorm and made it to Miami on Friday but lots of people never made it OUT of Miami starting that Friday. So, 30+ people, 3 days of trying to fly stand-by, well a lucky person scored my seat. BIG BUMMER right? I really didn't know just how bad it was until I went to the airline club to get rebooked. The SOONEST that I was going to be able to fly out of Miami was Wednesday. CRAZY right?! But it was a real problem all over the country practically. So, what can you do? Deal with it. I was actually due to return to Miami on the upcoming Friday morning, so after a bit of mulling it over, it seemed silly to leave only to return less than 2 days later. I called back to the airlines (who returned my call 4 hours later – that's how backed up they were) to say, let's cancel my return and departure back. After half an hour on the phone, I had my points and dollars back BUT…I still needed to sort out a few important things. Like where was I going to stay AND more importantly wear, since my bag DID go to Boston on my original flight out.
I decided to head over to Fort Lauderdale as I could get a deal there for a few days and then go back to South Beach on Thursday before my friends arrived Friday. That part was easy. The hard part was, wait for it…SHOPPING! Where could I go and what would I buy that could get me through the next few days. A mall made sense but I'll tell you a little secret about me. I actually don't enjoy shopping all that much. Especially mandatory shopping. Buying underwear & flip flops exactly like the ones you sent home isn't very fun. I like my stuff. I didn't wanna have to replace it. I tried to be practical with my white jeans and one cardigan I had and I actually think I did really well in 2.5 hours. Then I had to virtual shop my closet with my best friend at home, so that she could Fed Ex me stuff for the weekend. Also an interesting exercise. Finally, I had NO BAG to tote my stuff around (newly purchased and what was being shipped). So onto to Amazon I went and bought a backpack that I knew I'd need anyhow for my summer travels. It was actually a very funny thing, planes were not getting in or out of lots of the East Coast but Fed Ex and UPS made it to the W Fort Lauderdale Hotel the next day with my stuff, no problem. The irony!
Now, I'm sure you're thinking, "oh, you poor thing, getting stuck in Miami" said super sarcastically. Well, I'll just let you know that week was total crap for weather. Rainy and cold, there was no sunshiny bonus for moi. AND the other irony is that I didn't travel with my computer so I really couldn't get much work done. So, what did I learn and what's the moral of this story?!
1) If you must get home during bad winter weather do not, I repeat, DO NOT leave your departure gate. Airlines stink and you never know when they'll suddenly board and give your seat away despite your already having checked into the flight! Airline employees try to throw around their authority and take advantage of people's desperation in situations like these. I refuse to be caught up in their nonsense so I readjusted and made my own rules.
2) Shopping makes for fun travel souvenirs AND forced vacay isn't the absolute worst.
3) Always keep your make up and toiletries in your carry on ladies. While this little detour in plans set me back a bit due to the shopping spree, let's face it, make up, etc. would have cost a fortune more and that I didn't have extra of at home to be shipped to me.
4) Travel with your computer, LOLA, you never know what is going to happen and you've proven Murphy's Law TRUE.
5) Isn't it better to just roll with it than to stress and spend hours at the airport for days on end or on the phone?! YES I say! I am far more flexible than you might ever imagine and that's one of the BEST things travel has taught me.
Has something like this happened to you before? What would you do in this situation?
PS: The staff at W Fort Lauderdale were amazing and I really loved the hotel!